Where the world gathers for
plating, anodizing, & finishing Q&As since 1989
"Rusting pennies with lemon juice for Science Class"
-----
2005
I did an experiment myself of acids and rust. as I did the project, I thought that, as many science websites say, that the acid would clean the penny, or make it shiny. So I started by putting 2 tablespoons of lemon juice in a plastic cup, placing a penny in the cup and covering it with plastic. By the second day, the penny was dark and...rusty. And two weeks later the lemon juice was brown and dirty. Can anyone explain this? Oh, I forgot to say I have researched this over the internet many times, yet I still do not find the answer.
Angelina N
8th grader - New York, New York
---
2005
Hello Angelina. It's probably not your fault--you're only in eighth grade--but it sounds like you've been assigned a weak experiment, with inadequate instruction on how to conduct it or what to expect, and are unequipped to interpret what happened :-)
We have an FAQ: "What Juice Cleans Pennies Best?" which should explain this experiment.
First, pennies cannot rust because rust is a corrosion product of iron, and there is no iron in pennies. Second, pennies since 1983 are made with a zinc core and a porous copper skin, and if you leave a penny in lemon juice for a long time the lemon juice is likely to penetrate the copper, which will cause an undesired reaction between the zinc and copper, and mess up your observations (which is apparently what happened).
Instead, mix a small amount of salt with the lemon juice, and wipe the penny with a paper towel wetted with the salty lemon juice. The brown tarnish (which is copper oxides) will be dissolved, leaving bright copper metal. It's a 10-second experiment, not a two-week one. Good luck.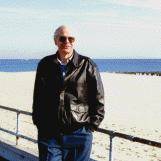 Ted Mooney
, P.E.
Striving to live Aloha
finishing.com - Pine Beach, New Jersey
---
December 14, 2009
I am in 8th grade and am doing a science project. I am going to put wood, pennies, and steel in lemon juice. I need to know what all of these things are made of. If you could help that would be great. Thanks! :)
Lexie R.
student - Pleasanton,Texas, United States
---
December , 2009
Hi, Lexie. Pennies after 1983 have consisted of a thin layer of copper plating on a core of zinc. Before 1983 pennies were solid copper. Zinc and copper are metallic elements. Steel is a relatively pure form of iron, which is a metallic element.
Although the chemical formula for wood would be hopelessly complex (and cedar would be different than oak which would be different from teak, etc., etc., etc.) -- you already know what wood is.
Regards,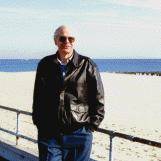 Ted Mooney
, P.E.
Striving to live Aloha
finishing.com - Pine Beach, New Jersey