Where the world gathers for
plating, anodizing, & finishing Q&As since 1989
-----
Substrate hardness required before hard chrome?
2005
Hello,

My question is about hard chrome and the substrate hardness.

Base material=4140 then case hardened to Rc ?, depth of ?

I know that Hard Chrome is around Rc 68

Is a case of Rc 59 depth of .020 enough to support the chrome?

also, is induction hardening the best way to achieve this case, with the least distortion.

Thank you
Joe Bria
Manufacturer - Stratford, Connecticut, USA
---
First of two simultaneous responses -- 2005

You left out the most imortant part. what is the part, what is the mating part and what is the load.
If you apply 0.003-0.005" of good hard chrome and do not have a point type load, you probably could get away with cold rolled steel. The harder you make the 4140, the more susceptasble it is to hydrogen embrittlement. This is bad if you have a very complex geometry part with tiny radii.
I have heard war stories of parts breaking in the tank while plating because of the stress in chrome. This is a worst case scenerio that was cured by minor redisign of the part.
Tell us the rest of the story and you will get higher quality responses vs guesses.
James Watts
- Navarre, Florida
---
Second of two simultaneous responses -- 2005

Whether case hardening to depth of .020" is sufficient to support the chrome depends on the magnitude of the applied load. If the load is sufficient to distort the base material, the chrome will crack and spall. Of course it isn't just the case, since the underlying 4140 will be hardened to Rc 40 something too. Some engineering calculations are in order.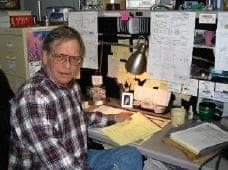 Jeffrey Holmes, CEF
Spartanburg, South Carolina