Where the world gathers for
plating, anodizing, & finishing Q&As since 1989
-----
Formulation for phosphoric acid Rust Converter
2005
Q. I want to how I can formulate Rust Converter [affil link] , the likely use would be coating in old battery boxes of railways if the product works.
Sunil Kumar
chemical trading - Gurgaon
---
2005
A. Hello, Sunil. You can buy Naval Jelly [affil link]. Those who make and sell proprietary rust converters aren't going to give away their formulation for free, but you could start by searching for technical papers on naval/navel jelly, or phosphoric acid, and by searching expired patents on this subject, and by gleaning available formulation info from their technical data sheets and MSDS. Good luck!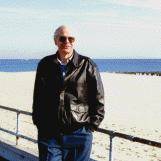 Ted Mooney
, P.E.
Striving to live Aloha
finishing.com - Pine Beach, New Jersey
---
2005
A. Simple and effective rust converter (probably not so good as proprietary one):
1 lit water
20 gm tannic acid
15 gm phosphoric acid
You must oil,wax or lacquer it!
Goran Budija
- Cerovski vrh Croatia
---
2005
A. I have heard that hypophosphorous acid is a powerful enough reducing agent to bring Fe3+ back up to iron metal.

Dave Wichern
Consultant - The Bronx, New York
---
2006
Q. Hi,

I am just wondering if there is another alternative to the Phosphoric Based Rust converter?
Phosphoric acid is so expensive nowadays.

Thanks,
Christian Tolentino
- Philippines
---
April 9, 2012
Q. Dear Sir,

I use phosphoric acid solution to remove rust from steel substrates.
I have heard that in such solutions one can include some other material to improve the solution properties. To use the GOOD properties of the acid and to eliminate the BAD properties of the acid. Actually I do not know which are the bad properties of the acid.

Can someone explain?

By the way, I have also a second question.
I use tannic acid solution to convert rust to passive metal.
Anybody know a better formula (gun protection!)

Best regards,
Kostas Ananiadis
- Peristeri, Athens, Greece
---
May 2, 2015
A. I believe this is what you're looking for:

A Low-Cost and High-Performance Rust Converter Suitable for Ocean Vessel Hull Treatment
Xiqiu Fan, Xiaodong Zhao
College of Electromechanical engineering, Zhejiang Ocean University, Zhoushn, Zhejiang Province, P.R. China

ABSTRACT
When ships are repaired, rust on hulls need to be removed. However, traditional rust removing methods such as grinding by hand, shoveling and sand blast and so on are very time-consuming. This paper presents a rust converter suitable for ocean vessel hull treatment, whose formulation is based on polyphosphoric acid and tannic acid. In order to improve the performance of the product, active agent, catalytic agent, corrosion inhibitor, penetrating agent and wetting agent, etc., are added. Some results of accelerating experiment such as the A. C. impedance experiment are also presented, which demonstrate the high performance of the product. All ingredients in the product are cheap, easily accessible, and environment-friendly.

See
www.isope.org/publications/proceedings/ISOPE/ISOPE%202010/data/papers/10TPC-764Fan.pdf
for full article.
Joe Sanity
- Colonial Heights, Virginia
----
Ed. note April 2022: Thanks for the abstract! That's what we like instead of bare links because links usually quickly break, as in this case. But readers who want the full article can still insert that URL into the Wayback Engine at archive.org
---
---
Rust treatment with phosphoric acid
May 14, 2018
Q. Hi everyone, I am hoping someone can give me some sound advice and correct procedure for treating rust on a bus chassis that is 37 ft long.

It seems not only surface rust has ruined it but it's caused holes and in some places completely dissolved.

Because funds are low and I will be attempting this job myself I have been thinking of using phosphoric acid to brush over the chassis but I am unsure of the procedure before and after I do. I have taken some of the chassis back to bare metal and left most still rust coloured.

I can get hold of 85% phosphoric acid but I am unsure if this needs to be watered down to a lower solution?

If possible can someone explain what I need to treat the chassis before the use of the acid and for after being treated.

Once this is done I intend to paint over with red oxide paint.

All advice is welcome, Thanks.
Johny Lee
- england
---
May 2018

Phosphoric Acid
A. Hi Johny. Yes, the 85% phosphoric acid must be watered down first. But we've all heard the truism "Walk before you run; crawl before you walk." And treating a 37 foot bus, with holes all the way through it, with a rust converter which you will formulate yourself from commodity chemicals, is like running the New York Marathon.
I would suggest taking a one square foot section, wire brush it, wash it down with detergent and water, rinse it, treat it with a small bottle of Ospho (a phosphoric acid commercial rust converter which will come with directions for use and for which an SDS is readily available), follow the Ospho directions for application and their safety protocols, let it dry for the amount of time Ospho says, and rinse off if necessary per the Ospho directions, then prime it with your red oxide paint, and see what you've got. I think you'll learn an awful lot from this, including how much to water down phosphoric acid.
I mention Ospho rather than other rust converters not because I think it's better or worse than other brands, but because it appears to be primarily or completely phosphoric acid and water, whereas some others have substantial amounts of other ingredients … one brand even has chromium trioxide aka hexavalent chromium. Best of luck.
Regards,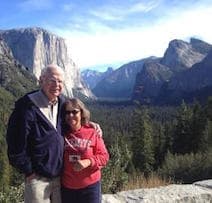 Ted Mooney
, P.E. RET
Striving to live Aloha
finishing.com - Pine Beach, New Jersey
---
May 18, 2018

Thank you very much for your answer Ted it's very much appreciated and will take your advice, I have seen the Ospho but it's not currently available anywhere in the UK.

I will keep searching but maybe purchasing from another country might be my only option.

Best Regards
Johny
Johny Lee
- Lancashire, England
---
May 2018
A. Hi again. If you can't get it you can at least download their safety data sheet and instructions for use, and apply them to your question of how much to dilute your 85% phosphoric acid, and how to use it. Good luck.
Regards,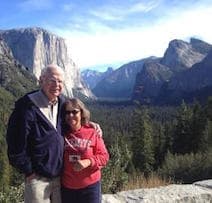 Ted Mooney
, P.E. RET
Striving to live Aloha
finishing.com - Pine Beach, New Jersey
---
May 23, 2018
A. Try next formula:
20 gms tannin, 15 ml phosphoric acid, 1 lit water.
Hope it helps and good luck!
Goran Budija
- Zagreb,Croatia
---
May 24, 2018
A. Hi Johny
Just google "Rust converter uk"
Jenolite and Kurust have been around for many years but there are plenty of other options.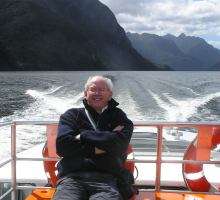 Geoff Smith
Hampshire, England
---
February 26, 2019
A. The Government of Canada Conservation institute
has a DIY recipe for Rust Converters Using tannic acid and phosphoric acid

It's an official guide by the government and it's Very Good.

https://www.canada.ca/en/conservation-institute/services/conservation-preservation-publications/canadian-conservation-institute-notes/tannic-acid-rusted-iron-artifacts.html

This should solve your issue
Terry H
[last name deleted for privacy by Editor]
- Melbourne Australia
---
April 5, 2022
A. I use phosphoric acid.
MarkinNam Stutz
hobbyist - Perth, Western Australia
adv.: