Where the world gathers for
plating, anodizing, & finishing Q&As since 1989
"Best way to prevent sterling silver from tarnishing in the jeweler's showcase?"
-----
2005
In most regions of the US jewelry made with the tarnish resistant sterling silver alloy will still tarnish. Product that has been E-coated also tarnishes. What is the best way to retard this tarnishing problem in the jewelers showcase?
Chuck Hill
jewelry manufacturing - Seattle, Washington, USA
---
2005
One approach is to line the display case with a "getter" like Pacific Silvercloth. There are also vapor phase corrosion inhibitors which work well. Try an on-line search for them.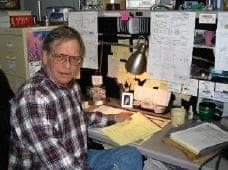 Jeffrey Holmes, CEF
Spartanburg, South Carolina
---
2005
Chuck,

When you mention 'silver' are you talking about the McCoy pure 99% or a silver plating?

In a dishwasher, PURE silver is, in my experience, A.OK but some, not all, plated silver products soon show signs of tarnishing.

An idea ... if you could make your silver display unit as an 'enclosure', preferably as air tight as possible ... then you get some silica gel and force an airstream through it & into the enclosure. You might even do this on a regular basis ... and as you know, silica gel changes colour as it absorbs moisture. In other words, a DRY display unit.

You could also add on those item that Jeffrey mentioned and then you'd be damned tootin' sure you'd have a very, very low maintenance silver display case.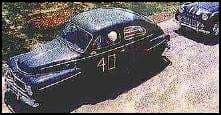 Freeman Newton
[deceased]
(It is our sad duty to advise that Freeman passed away
April 21, 2012. R.I.P. old friend).