Where the world gathers for
plating, anodizing, & finishing Q&As since 1989
-----
Chrome Plating Free Machining Brass for Wear Purposes
2005
I am currently working on a valve system that will be using ball bearings to retain the male and female couplings on a quick disconnect system (Unfortunately we can't use off the shelf connectors). Right now I'm just looking at using SST 440C bearings that we already stock here, and to keep machining costs down, my boss would like me to look into making the male and female halves of the coupling out of UNS C36000 H02 Brass (AKA Free-machining Brass or 360 Brass). We don't have a very high load on the coupling (<100 pounds when its pressurized) or many connect/disconnect cycles (~1500) but I am concerned about the bearings wearing into the brass. I was wondering if hard chrome plating on the brass would be possible or reccomended for this type of situation. If so, I am unsure as to what specification to call out (either a MIL-Spec or any other standard industry spec) and what thicknesses would be reccomended. Any help towards recommending a specification would be gratly appreciated.
Matthew Yavorsky
Biomedical Engineer - Chatsworth, California, USA
---
2005
Are you sure you really have a problem? Quick disconnects using steel balls against brass fittings have been around for many years, and certainly are used at higher pressures and for more cycles than you describe. A manufacturer of these may be able to provide you with some data about max pressures, life cycles, etc.

But to answer your question, yes, you could reduce wear on the brass with a moderately heavy (say .001") hard chrome plate.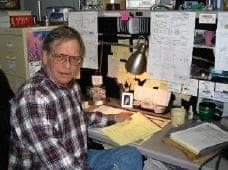 Jeffrey Holmes, CEF
Spartanburg, South Carolina
---
2005
I'm not really sure if wear will be an issue...and that's part of the problem. Historically we do have replacement issues internally with off the shelf quick disconnects that we use on our test fixtures....they've been around for years though and no one can tell me exactly how long they lasted before they needed replacement....the tooling tracking system at my company is pretty bad. The balls will wear into the brass retaining lip until it looks like a serrated a knife edge...one guy here even had one of the off the shelf ones blow loose on him...luckily that was only at 50psi and not 3000psi like the one I'm making now (or on one of our 6000psi ones).

I've been given a very short schedule for this project with very little time for testing and validation and I want to eliminate as many potential hiccups as possible...ideally I could make both plated and non-plated prototypes and when I do the verification and validation testing, I'll see if I need to actually need to use it in production. Can you reccommend any specifications to call out for plating the brass?
Matt Yavorsky
- Chatsworth, California, USA
---
2005
Whew! I thought you were talking about 100 psi and worried about wear from many coupling/decoupling cycles. At 3000-6000 psi, I think you're talking more about strength of materials and engineering design rather than simple wear. I can't see this as a surface finishing problem, and I'm certainly not qualified to comment further.

The only thing I know is that my 12 gauge shotgun develops 11,000 psi on trap loads - and that's close enough to what you're designing to scare me.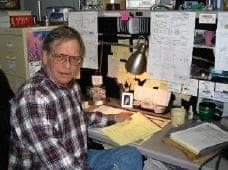 Jeffrey Holmes, CEF
Spartanburg, South Carolina
---
First of two simultaneous responses -- 2005

I have worked with hydraulic lines up to 3500 PSI and I have never seen a quick disconnect used. If it comes apart at 6,000 PSI, the end will become a missile. High pressure gas bottles, 3,000 PSI have to be restrained to prevent falling over and breaking the top off at which point, they become a rocket. OSHA!
I hope that you have excellent insurance, as I see a nasty lawsuit in your future.
When I was an active plater, I would not accept your work because of the liability. I also would not do guns or vehicle rims for the same reason.
James Watts
- Navarre, Florida
---
Second of two simultaneous responses -- 2005

The pressure does sound a little scary at first but the diameters that we're dealing with are so small that the forces are pretty light...the 3000psi units will result in less than 100 pounds of force trying to pull apart the coupling at our proof pressure of 5000psi....and with the wall thicknesses I'm putting in the brass should be able to take it with no problem at all...strengthwise at least (Estimating the stresses via FEA, will be proven out with burst and proof testing). I think for now I'll take your advice and assume that wear won't be a problem for now.
Matthew Yavorsky
- Chatsworth, California, USA
---
2005
James-

Actually they've been using this type of connection in the home care sector for years with no reported injury....if you design the parts correctly it's actually quite safe....al you hear is an instantaneous hiss as the miniscule volume is released. Like I said, the pressures are high but the diameters and volumes are all very low. Even with a light cylinder the force exerted is so small and so brief on disconnect that even without restraints the tank barely moves...with a properly designed connector it doesn't move at all.
Matt Yavorsky
- Chatsworth, California, USA
---
April 19, 2011
hi,

Thinking of designing a thermal flat plate collector for hot water generation.
Looking for a paint/finish for a flat plate solar thermal collector for all year use in the UK. So I was thinking that a paint/finish that absorbs the daylight energy in winter may help all year use or am I barking up the wrong tree? Just thought that I'd ask some smart guys oh and the flat plate collector is copper.
Kind regards
Dave Swords
plumber - Surrey, United Kingdom
adv.: