Where the world gathers for
plating, anodizing, & finishing Q&As since 1989
"Dried-on Brasso removal"
-----
Q. Hi,
I have just purchased a really neat pair of brass & slate base double candle sticks. The problem? Someone tried to polish them with Brasso [affil link] (or something similar) & left it to dry! How can I remove the gunk?!
Tracey Brown
antiques buff (pun intended) - Boca Raton, Florida
2005
---
A. Your best bet is to soak in warm soapy water, use Ivory Dish washing soap, let it sit for 5 minutes, then use a toothbrush to loosen the white chalk like powder.

English distilled turpentine [affil link] also works wonderful in cleaning crevices.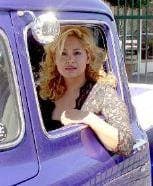 Alicia Moreno, La Kromadora
Escondido, San Diego No., California
---
A. Brasso is a petroleum-based product. So think of greasy residue. Grease remover (409k, etc.) is excellent way to quickly and easily clean off Brasso. You may notice that on the first pass with Brasso, the paste combines with the oxidation on the brass to form a black paste. Remove that paste with a degreaser spray, pat dry the item, and then make a second cleaning pass. You will get a great deal of the tarnish removed in no time, and leave NO oily residue! I do not recommend acids (Lemon Juice, Vinegar) or even a base (Ammonia), as they can dissolve some of the brass.
Claude Mundy
- League City, Texas
September 27, 2022
---
---
Q. I recently had the mixed fortune to inherit many items from my Grandparents. Included in this collection were many brasses, some of which are quite intricate and some of which are quite large (the log chest, for example). My Grandmother was obviously very industrious over the years and polished all the items regularly - with Brasso. Consequently many now have ingrained Brasso in all the crevices and this detracts from the beautiful designs.

I have tried a number of methods to remove this but I'm conscious of not damaging the pieces and therefore shy away from any harsh treatments. Can anyone suggest a fool-proof way of setting about this?

PS. I appreciate I'm behind everyone else with this question, but Brasso removal has only just become a subject of great interest to me!
Russell Barrington-Crow
- Bath, Somerset, England
2007
A. Since my son started playing tuba I have jumped in and have developed a hobby of restoring (or attempting to) old Brasswind instruments. Many of them are large brass or silver plated brass. Many hours have been devoted to stripping the lacquer off, or what's left of it and cleaning up the brass, inside and out. Brasso is still one of the best cleaners because it contains an abrasive. I have found that it is best to stop every couple of hours and wash the instrument off in dish washing soap and warm water. This prevents the Brasso from solidifying. One of the biggest problems with using Brasso inside of a musical instrument is that 100% of the Brasso residue needs to be removed when all of the cleaning is done. The abrasive is what is left in the residue film that you see on the brass. This abrasive can be quite harmful to the valve section and slides if left on as these are moving parts. One product that has worked well for removing the Brasso residue or insuring that it is gone is a cleaning product that is sold by a musical repair equipment and supply company named Feree's Tool www.ferreestools.com They sell a product called "Ferree's Cold Cleaner" that works well for a final wipe down after the Brasso cleaning and washing is done. It really does work well, I would not spend any time cleaning with Brasso without having some around.
Dan Zeman
- Lake Zurich, Illinois
January 11, 2010
---

I came to this website using the key words "Brasso dried in filigrie" - I had let the product dry on a 100 year old bronze plate! After polishing, polishing, soaking in water, the way it was removed beautifully was: Pure Lemon Juice, toothbrush and a lot of baby wipes (in small areas). Good luck to you all!
Regina McIntosh
- Tupelo, Mississippi, USA
January 29, 2013
---

Hi just read this as I needed to remove Brasso from an antique crumpet warmer as a surprise present for my husband. The inside was coated in the horrible stuff by someone who had been Brasso mad and I wanted it to be used as it was made. Thanks to the person who suggested lemon juice, I mixed with fine salt and it cleared it all. Just rinsed with warm soapy water. Dishwasher didn't even touch it beforehand. Good luck.
Sam Cousins
- hampshire england
August 14, 2014
---
A. Using lemon juice to remove dried Brasso worked just great! I just bought a small wood-lined brass box (at an antiques show. It wasn't much to look at but it is a nice little box and the price was right. It was discounted from an already reasonable price. There was dried Brasso in every possible detail. I found the lemon juice cleaning method on this site. The piece can't be submerged in soapy water since it is a wood lined box. I set up three containers (1) lemon juice, (2) soapy water and, (3) rinse water.
I scrubbed a small section at a time with the lemon juice, quickly rinsed with a paper towel from the soapy water then a paper towel with rinse water. I dried each section as I worked. The box is just lovely with detail and painted design. I'm guessing the vendor could have asked for, and gotten, twice what she did (nearly three times what I paid) if someone had taken the time to clean it.
Joan Byron
- Lakewood, Washington USA
February 5, 2017
---
A. I had a 36" middle-eastern brass table top tray that was intricately etched with a design. Someone tried to clean it long ago and left brass cleaner in all the crevices which dried to a very hard white powder. I tried soaking, toothbrush, lemon juice, etc but nothing worked. I read somewhere to soak it with WD-40, cover it with a rag, then cover it all with plastic (I used grocery bags). I let it sit for two days then washed it with dish soap and hot water until all the oil was removed. The majority of the white residue came off and the rest was easily rubbed out with an old toothbrush. The tarnished brass patina stayed intact which was a secondary plus for me. It looks like a very old but well preserved brass tray. Just what I wanted.
Alan Rasmussen
- Colorado Springs, Colorado
December 19, 2017
---
A. In a hurry I forgot to soak, but a quick rub with lemon juice cleaned up my antique engraved brass tray beautifully. All the dried-on chalky brass cleaner vanished. Now it looks too new. LOL.
Tom Kennit
- Vancouver, B.C., Canada
August 8, 2018
---
Q. I found a very old copper tray in the barn of newly purchased property. Applied Brasso, then, unfortunately, I had to leave for a few hours; so I wrapped it in large plastic bag to prevent the Brasso from drying. Big mistake. I came home to find a tray covered with now what looks like bright blue dry paint. Some has scrubbed off leaving dark tiny spots all over the tray. Any suggestions how to fix this. Soap and hot water have helped a little bit not much.
Jean NISBET
- John's Island, South Carolina USA
March 20, 2019