Where the world gathers for
plating, anodizing, & finishing Q&As since 1989
-----
Gold Plating
2005
I have a problem with finger printing on my gold plated parts.I am running a 24 karat gold with a cobalt hardened brightener system. I have tried both raising and lowering my current densities. I have also carbon treated my baths. Nothing seems to work. I have also made sure that there is no parts on the bottom of the tank dissolving so please do not suggest this. I have raised the cobalt content to increase the amount of so called contaminates in the bath to reduce this but still have a printing problem. Is this a problem with anyone else out there or is it just this particular customer?
Donal
plating - Mpls
---
First of two simultaneous responses -- 2005

What problem are you trying to solve?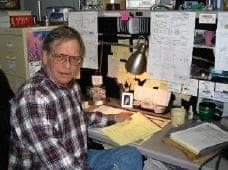 Jeffrey Holmes, CEF
Spartanburg, South Carolina
---
Second of two simultaneous responses -- 2005

So just what is the problem? Adhesion, hardness, gold integrity, distribution? Do you know how to run an efficiency test? Was your carbon sulfur free? Was it an old carbon container that had been left open to absorb vapors from the air for 5 years? What is the base metal you are plating onto? Copper, brass, leaded brass, beryllium copper, nickel, ?

Robert H Probert
Robert H Probert Technical Services

Garner, North Carolina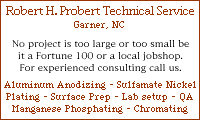 ---
First of three simultaneous responses -- 2005

If you have fingerprints on your parts, do not look at your bath, look at your operators and the pre-cleaning process.
If the parts are cleaned sufficiently in the first place and all of your operators are wearing gloves as they should be then you should see the problem disappear.
Brian Terry
Aerospace - Yeovil, Somerset, UK
---
Second of three simultaneous responses -- 2005

Gentleman,

His problem is in particular finger prints on his gold plated parts.
So what can be done to eliminate this problem? In fact, a higher amount of cobalt in the gold plated surface can make it more resistant against finger prints. Also I would suggest to contact your local service tech of the distributor of your gold bath. Please advice your staff to wear cotton hand gloves while racking and un-racking the parts. Might they have to change/improve the secondary brightener system.

Regards,
Dominik Michalek
- Mexico City, Mexico
---
Third of three simultaneous responses -- 2005

If parts are coming out of your plating bath with finger prints they had to be there going in. Better cleaning will solve this problem.
Neil Bell
Red Sky Plating

Albuquerque, New Mexico
---
2005
Thank you Dominik Michalek,
You were the only one that understood my problem. I have spoke with my rep and will be looking into the secondary brightener system. He agrees that this may be the source of my problem. We will also be looking into the amount of cobalt and brightener adds made per oz of gold added to the bath. Drag out is minimal but due to the type of parts we run we may have to adjust these adds. Thank you for all the responses but I believe and will soon see if this is the answer.
Donal C Hochstaetter
- Mpls, Minnesota, US