Where the world gathers for
plating, anodizing, & finishing Q&As since 1989
-----
What should the chloride level be maintained at in cooling towers?
2005
Q. I work in a mill that produces galvanized tube. I am having issues as to what the maximum threshold of chlorides should be for the cooling water that runs through the towers? My situation is that every day the concentration of the salt is rising. When we empty out the pit and tower water and when we refill it the chlorides are at around 700-800 ppm, and every day it gradually rises. Our pH is kept at 8.2 and the temp. of the water is maintained from 92-105 degrees F. Is the temp too high, and we are evaporating the water too quickly which is leaving the salts behind? I have yet to ever have a corrosion problem with the tube, and I have seen the salts as high as 16,000 ppm. This is when we were sending processed water back to our cooling water. I am in need of some help please.
Joseph Gomez
- Phoenix, Arizona, USA
---
2005
A. As you said, there is a chloride content in your makeup water. You are evaporating water. The chloride content has to go up.
DI is too expensive for a cooling tower application. Look at reverse osmosis for your makeup water. Initial cost is a bit high and it does require some tender loving care, but you do not need a big unit.
James Watts
- Navarre, Florida
---
2005
A. Hello Joseph,

It sounds like you are evaporating water and leaving salts behind. You have a nice distillation apparatus! At those chloride levels I'm surprised you don't see signs of corrosion. I run a cooling tower and a boiler here and experience the same thing. The temp on my cooling tower is similar to yours and the dissolved solids go up most every day. We keep it under control with frequent blow-downs and reverse osmosis treatment for the make-up water. My tap water here in the midwest is very "salty" (high in dissolved solids). It is likely your make-up water is from the tap from what you are describing.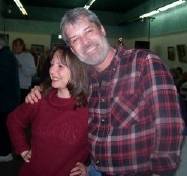 Trent Kaufman
electroplater - Galva, Illinois
---
September 20, 2011
A. All cooling towers and evaporative condensers develop increased Total Dissolved Solids (TDS) through the evaporative cooling process. While chlorides are a component of the overall TDS value, typically calcium accounts for the majority of this value. The values presented in the previous transmittals sound more like conductivity readings for the cooling towers.

Cooling tower conductivity is generally controlled with a conductivity controller that activates a blowdown valve to maintain a preset range of conductivity. This controlled range provides optimal water efficiency, and reduces the amount of chemistry added to control scale, corrosion and biofouling.

Using DI or RO water is effective to remove the scale forming potential of the makeup water to a cooling tower, yet are not without consequence. By removing the dissolved minerals from the makeup water, the water becomes more aggressive, and seeks to re-acquire these minerals. These minerals are generally acquired from the systems metals, copper, zinc and steel.

Non-chemical programs provide the opportunity to maintain cooling tower operations without the need for DI or RO, and in most cases without the use of chemistry. Systems that utilize electrostatic dispersion will keep TDS in solution, while allowing a high pH (8.8-9.0) condition to naturally prevent corrosion.

For water efficiency operating cooling towers at conductivity levels from 4-6 cycles of concentration are recommended. This is the ratio of conductivity for the makeup water to cooling tower water.

Use of non-chemical treatment methods allows an opportunity for re-use of the cooling tower blowdown water as there are no chemicals added. Non-chemical programs are also more forgiving of process waters used for make-up water, thus allowing further water re-use and conservation.
Paul Abraham
- Los Angeles, California USA
---
---
April 20, 2018
Q. I have 11 cooling systems and normally the chloride is the most stable parameter for determining cycles of concentration. Incoming water TDS is about 90 ppm and the chloride ion is about 52 ppm. My big problem is that the cycling up is not making sense. The cooling water TDS is 420 ppm but the chloride is 73 ppm and another cooling tower TDS is 450 ppm and the chloride is 176 ppm.

How does one lose chloride from cooling water. Chlorides don't precipitate out do they?
Gwande Chiota
Gcm Water - Zaire