Serious Education ... plus the most fun you can have in metal finishing.

Passivating SS Pipe
adv.
(2005)
My Name is Frank Jaloma. I'm the program manager for a Midwest consulting company.

My question involves a firm that will be producing a nutritional ingredient for baby formula. As you read this, new SS tanks and piping is being installed. There is some question regarding the length of time it will take to passivate the SS piping through the plant. The grade of SS is: 316L primary and 304 secondary.

There's an excessive passivation estimate around that states 3 days to passivate our pipes. This would destroy several if not all Sumdmo (sp) valves. This alone would take about 2-3 months to do.

Based on the type of SS mentioned above, where can I locate an estimate on how long it will take to passivate our SS piping?

Thank you,
Frank Jaloma
Plant Program Manager - Carmel, Indiana
---
(2005)
Contact time for the passivation solution should be hours, not days, but if there's a lot of piping, several days of site work could be involved. I'm not familiar with the valves you mention, but if they cannot withstand any passivation solution (including citric acid, the mildest), the usual practice is to remove them, install SS spools in their place during passivation while they are cleaned by some other method. This sort of work is done routinely, and the firm which is doing the passivation should know how to deal with it.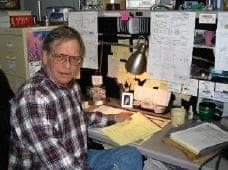 Jeffrey Holmes, CEF
Spartanburg,
South Carolina
---
(2005)
This can easily and safely be done with proprietary citric acid formulations. Normal cycles for new equipment are a maximum of one hour, but it depends mostly on the cleaning, rinsing and drying cycles, which will bring the entire cycle up to a few hours at least.

If you need help, we can refer you to excellent contractors who can do this for you or give you directions on how to do it.
Lee Kremer
Stellar Solutions, Inc.
McHenry, Illinois
---
(2005)
Frank,

I would simply refer you to ASTM Specification ASTM A967 [link by ed. to spec at TechStreet] . In addition, ASTM ASTM A380 [link is to the practice at TechStreet] will provide some valuable guidelines. I will echo the previous responses and recommend that any process controls, sensitive valves, or other critical equipment be removed from the system before passivation. I will often have a customer ask "how long" the passivation process takes. While the chemical circulations may only require a few hours in total, prepping the system, circulation equipment setup, and dry time will add considerably to the overall schedule. Hope that helps.
Joseph Lockrem
- Indianapolis, Indiana
---
February 4, 2010
good afternoon!

I would like to ask the process of passivation on stainless steel pipes using nitric acid. and the method used to test if passivation is okay.

thanks a lot!

Maricel
Maricel Campo
QA - Philippines
---
February 4, 2010
Hi, Maricel. Joseph Lockrem answered your question. Please follow the links he offered and you will see these tests for whether the passivation is okay:
1.4.1 Practice A - Water Immersion Test,

1.4.2 Practice B - High Humidity Test,

1.4.3 Practice C - Salt Spray Test,

1.4.4 Practice D - Copper Sulfate Test,

1.4.5 Practice E - Potassium Ferricyanide-Nitric Acid Test, and

1.4.6 Practice F - Free Iron Test.
Good luck and Regards,
Ted Mooney, P.E. RET
finishing.com
Pine Beach, New Jersey