Where the world gathers for
plating, anodizing, & finishing Q&As since 1989
-----
Protecting non aluminum metals when anodizing
October 17, 2021
Q. Hello,

I have aluminum door sill kick plates that have some plastic pieces glued to the back side. Does the plastic need to be removed prior to anodizing? Thank you.
D Larson
- Lititz Pennsylvania
---
October 2021
A. Hi D. Although some plastics and some glues can resist the cleaning, etching, desmutting, anodizing, and sealing steps involved, as a practical matter you'll have to remove them. First, because you won't know whether it will damage your particular plastic and glue. But secondly, even if you say you don't care, the anodizer will almost surely say they don't want that stuff dissolving or falling off into their tanks. Sorry for the bad news :-(
Luck & Regards,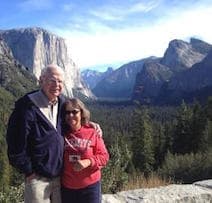 Ted Mooney
, P.E. RET
Striving to live Aloha
finishing.com - Pine Beach, New Jersey
---
---
↓ Closely related postings, oldest first ↓
---
---
2005
Q. Is there a method of protecting other metals (steel inserts that are non removable) when anodizing? Anodizing dissolves iron and black oxiding dissolves aluminum.
Don Lubinski
Gage maker - Warren, Michigan, USA
---
2005
A. The best answer, if at all possible, is to anodize first and install the steel inserts after,

There are masking materials - tapes, paints, plastics, waxes, etc which can be used to protect the steel inserts during anodizing, but they are difficult to do a leak proof job with. If you can use an alternate finish, you could chromate the assembly, and with some care on the part of the finisher, the steel will not be damaged, but neither will it be protected.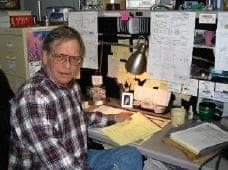 Jeffrey Holmes, CEF
Spartanburg, South Carolina
---
2005
A. Steel inserts should be installed after the anodizing process, for the reason you mentioned. If its a press fit, or threaded hole that your inserts are being installed in, have your coater mask that hole. Inserts can be paint masked, but all it takes is one bare spot, and the insert will be destroyed. Mil 8625F states that:
Assemblies which contain non-aluminum parts such as steel, brass or organic substances, which would be attacked by pretreatment or anodizing solutions or would prevent uniform formation of the anodic coating, shall not be anodized as assemblies, unless the non-aluminum surfaces are masked or electrically insulated in a manner which produces anodic coatings meeting the requirements of this specification.
In the long run, its much safer to install the inserts after the coating process.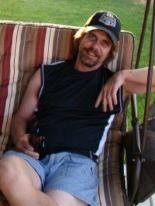 Marc Green
anodizer - Boise, Idaho
---
2005
A. As Jeffrey stated, it is very difficult to get perfect seals on a masking job.
Some shops would not put in the helicoils until after anodizing, which meant that the holes had to be plugged. One shop would make the hole one drill size undersized and not have it masked and would redrill the hole. This frequently caused chipping of the anodize around the hole. It also meant that cutting fluid other than water could not be used. It also meant that clamps had to be lined with cardboard or plastic to prevent scratches.
James Watts
- Navarre, Florida
---
---
August 10, 2012
Q. I have an interesting question? I have an aluminum front panel with stainless steel PEM fasteners pressed in from the back. It needs to be black anodized with the back completely masked off, then a clear chromate conversion applied. I have a local company that said yes we can do this, now they are back peddling! Can this be done?
George Lamon
- Williamsburg, Virginia USA
---
August 12, 2012
A. Hi George.
We appended your inquiry to a similar thread that pre-answers it.
If this is one single part that is already built, although success might not be likely, maybe you have little to lose by trying precision masking.
If these are parts that you are designing, change the design, as the tiniest defect in masking will destroy the part and possibly upset the process line chemistry as well. Good luck.
Regards,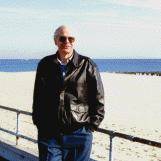 Ted Mooney
, P.E.
Striving to live Aloha
finishing.com - Pine Beach, New Jersey
---
August 18, 2012
A. Your fasteners should be installed after the coating processes, period. At a bare minimum, after the anodizing process.

With that being said, there are ways to protect the fasteners during the anodizing process (Ti screw/nut/washer/o-rings come to mind), however they wouldn't be fool-proof, and could very well have undesirable cosmetic results, or even worse as Ted stated, destroy the part.

I would seriously consider re-engineering your process steps, they seem completely backward to me, especially if this is a high volume production job.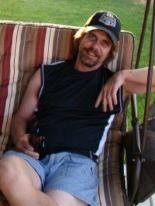 Marc Green
anodizer - Boise, Idaho
---
August 19, 2012
Q. Respected Sir,
We are manufacturing foot steps for Automobile industry, for which we are using rivets of aluminium with mild steel steel nail (in assembled form). We want to achieve black finish on the rivet.
I understood that steel causes a problem for anodising process.
Will you please suggest me a proper process?

Regards
PRAVIN DESHPANDE
- NASHIK, MAHARASHTRA, INDIA
---
August 2013
A. Hi Pravin. You can try pre-anodizing and dyeing the rivets; but considering the brittleness of the anodized coating, plus the flaking and decrease in saturation of the black color as they are stretched during installation, I'm not very confident. Your only option may be to paint the rivets.
I may be misunderstanding, but assembling steel components with aluminum rivets in the severe service usually associated with automotive application doesn't sound practical because of the large galvanic currents that will be at work trying to dissolve the aluminum rivets. Good luck.
Regards,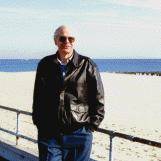 Ted Mooney
, P.E.
Striving to live Aloha
finishing.com - Pine Beach, New Jersey
---
---
Anodizing of fishing reel parts with brass inserts
August 20, 2013
Q. I have fishing reel parts to anodize and there are brass parts that are pressed into them. What will happen if I leave them on to anodize the aluminum? What is the best way to deal with these brass components?
Edward Crouse
- Spring Grove
---
August 2013
A. Hi Edward. We appended your inquiry to a thread which answers it. The anodizing process will destroy the brass unless you are able to fully mask it, which sounds improbable. Sorry, but the brass inserts probably need to come out first. Good luck.
Regards,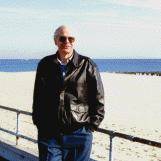 Ted Mooney
, P.E.
Striving to live Aloha
finishing.com - Pine Beach, New Jersey
---
---
November 5, 2015
Q. How bad will the aluminum be eroded when it dissolves steel left in work like a set screw or blind pin?
homer hardy
- oklahoma city, Oklahoma
November 8, 2015




A. Usually, at the very least,the original hole will be trashed. This of course depends on how long the part is in the anodizing tank. If you're just coating to a .0002" thickness, you may get lucky and just erode the top of the pin/screw and not affect the aluminum at all. At the same time, I've had masking fail on 5/16-18 key inserts on a 2.5 mil part and completely destroyed the area around the hole, scrapping the part.




Marc Green




anodizer - Boise, Idaho






---

November 9, 2015




A. Homer

It will depend on how big the non-aluminum component is, and which anodize process it is exposed to. It is quite possible the aluminum part would be ruined.

Willie Alexander




- Colorado Springs, Colorado





---
---
Anodizing aluminum and brass together
August 20, 2017
Q. Hi,

New here so I hope I'm not covering old ground... I want to make a clock face that will be jet black with polished brass inlays. Since the inlay process creates the greatest risk of damaging the face (which, if that happens, will then need to be repaired) AND since I understand that brass cannot be anodized, I'm wondering if I can do the inlay into an aluminum face first and then just anodize the whole thing.

Will this tarnish the brass?
Should I used some sort of masking over the brass?
Will the anodization process break down the adhesive (super glue)?
Will polishing the brass remove the anodization from the aluminum substrate?
Or, should I just give up, move to Alaska and live out my days in shameful solitude?
Matt Diamond
optimistic fool - SEATTLE, Washington
---
August 2017
A. Sorry Matt, no chance whatsoever of it working. If it's a relatively inexpensive clock, you can make the whole face, including the numbers out of aluminum, anodize the whole thing and mask it to dye the dial black and the numbers brass colored. Or you could anodize the whole thing, dye it black, engrave the numbers back to the aluminum, and anodize them and dye them gold. Otherwise, you're stuck with attaching the brass numerals after the anodizing.
Regards,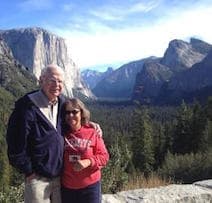 Ted Mooney
, P.E. RET
Striving to live Aloha
finishing.com - Pine Beach, New Jersey
---
---
November 8, 2018
Q. I been doing anodising aluminum frames with thin ss plate in the middle. During anodising, this steel plate is melting down even though I mask it with a chemical resistant masking media. What is the cause of this melting -- is it through a chemical reaction or because of the process current flowing thru it?
Jerico payo
manufacturing - manila, philippines
---
November 9, 2018
A. Stainless Steel or any most other metals, if made anodic in sulfuric acid, dissolves. Your masking is leaving some SS exposed.

Robert H Probert
Robert H Probert Technical Services

Garner, North Carolina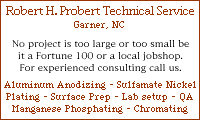 ---
March 29, 2020
Q. Hi,
We are doing type 2 sulfuric anodizing. We have product that carries High carbon wire steel spring in it. Previously we used to do anodize all the parts separately and then assemble.

But lately I have been told that, if the wire is plastic coated with dipping method we can assemble the product first and go for anodizing.

Plastic acts as insulator. Will the properties of wire change in anodizing process and can it be done? Will I get the desired results?
pankaj kaushal
nulite industries - Delhi, India
---
May 2020
A. Hi pankaj. The steel will be okay if you're sure the plastic is free of pinholes and of an acid resistant type (vinyl or teflon). Some plastics like nylon might not hold up.

Regards,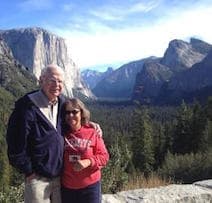 Ted Mooney
, P.E. RET
Striving to live Aloha
finishing.com - Pine Beach, New Jersey