Where the world gathers for
plating, anodizing, & finishing Q&As since 1989
-----
Big problem with PVD Titanium Nitride coating
2005
Q. I've got a big problem with my PVD Titanium-Nitride machine. Every time I started coating, in the first 30 sec to 1 min. all Titanium plates will spray (like) oil dust from it surface and oil dust will cover most of workpieces surface and make all coating surface fail. I saw light-blue color on the Titanium plate surface instead of gold (orange) color in the first 30 sec. But I don't know why it happened?
Pongthep Vitidladda
- Bangkok, Thailand
---
2005
A. You have oil back-streaming into your chamber from either your diffusion pump or roughing pump. It could come in from the rough pump if your rough valve isn't closing properly. Back-streaming from the diffusion pump could be due to poor coolant flow through the baffle.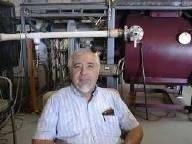 Jim Treglio
-
scwineryreview.com
PVD Consultant & Wine Lover - San Diego,
California
---
2005
Q. I tested many methods and found it did not come from diffusion oil or vacuum pump oil. But it sprayed out from titanium plate in the first 30 sec, every time. I wonder if it may be caused from inside temperature too low (around 100 °C) or from not using Argon in process? Please give me more advise for this problems.
Pongthep Vitidladda
[returning]
- Bangkok, Thailand
---
2005
A. Blueing is because of oil back streaming either from diffusion pump or from cathode assembly where vacuum grease you might have been excess.
UNNIRAJ .B. KARUVATH
- MUMBAI, MAHARASHTRA, INDIA
---
2005
A. Are you sure it's oil and not water? 100 °C is generally not hot enough to drive out the water -- you need to heat to 150 °C at the minimum. You could be driving the water from the walls onto the targets. If this is the problem, you should consider pre-heating the targets before turning them on. You might also consider ways to keep the water from getting into the chamber in the first place. I would suggest venting with argon or nitrogen, and keeping the vent gas flowing through the chamber between runs.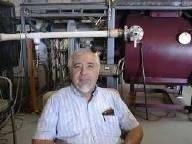 Jim Treglio
-
scwineryreview.com
PVD Consultant & Wine Lover - San Diego,
California
---
2005

Thank for all of your answers. After testing many methods I found
1. The dust sprayed directly from Titanium plates, sometimes in the first 30 sec. of sputtering time, sometimes during sputtering.
2. Inside temperature was around 100 °C (my heater had a problem but I just fixed it and next time I will try at higher temp. as 150 ° C)
3. I am feeding only Nitrogen into the chamber, no Argon.
4. Light color on Ti plates was not the gold or orange color as normal but it was light blue color; looks like a short circuit between Ti plates and chamber body (neutral).
5. Electrical resistance between Ti plates and neutral were around 100 MOhms plus but if it was short circuit in sometimes resistance down to 0 Ohms but when I left it to the next day resistance increased back to 100 MOhms plus again.
If anyone has more comment with my cases please answers again .
Regards
Pongthep Vitidladda
[returning]
- Bangkok, Thailand
---
November 21, 2012
A. I think the Titanium plate is leaking. Use Helium Leak Detector to check or compare this. Titanium plate and other plates when vacuumed to same level, how much time takes for each? Sometimes we think that whole piece of metal cannot have holes if the target when powder metallurgy process with insufficient temperature and times, so when vacuum is not working, cooling water cannot get through titanium plate. Electrical resistance will be normal but when vacuum is working the plate starts to leak from its surface, not only making dust spray out, but also short circuit.
Shaun Hsuch
- Taipei, Taiwan
---
---
2005
Q. I have a 24 unit Titanium PVD TiN Machine, can I know what type of oil to use in the big vacuum oven (the unit to be heated up on high temperature)?
Previously the machine used China import oil, now we need to find a replacement oil can be bought in Malaysia. Please advice of any type of oil #?
thank you.
BS GOO
- SP, Malaysia
---
---
December 14, 2012
Q. In our PVD equipment we notice Blue coloration around the Target plates after substrate cleaning (etching) process. Can someone say what could be the probable causes for the same?
J. Madhavan
- Hosur, TamilNadu, India
---
---
July 1, 2014
Q. I have the same problem:
PVD Titanium Nitride layer cannot be perfectly, the result is like dust stuck to the substrate and the color yellow is not perfect.
Is the problem in the bias voltage or there is another problem?
Please to anyone of you who have experience providing solutions to fix this problem.
Thank you.
Asep Fariz
- Jakarta, Indonesia
---
July 1, 2014
A. I would highly appreciate if you could make yourself clear by answering following questions;
1. What do you actually mean by "perfect"?
2. What is the technique being used for depositing TiN sputtering, cathodic arc, electron beam..?
3. What are the operating parameters - current, target bias, deposition temperature, gas composition, pressure.... ?
4. What is the substrate material and how is it cleaned before coating?
Your answers would perhaps help us in understanding your problem and probably suggest a solution.
H.R. Prabhakara
- Consultant
Bangalore Plasmatek - Bangalore Karnataka India
---
July 3, 2014
Q. Thank you for the quick response,

1. Perfect, meaning the results are satisfactory (approaching gold color)
2. Cathodic Arc I use the system, the Target Round.
3. Targets Current 90A, Bias H500/L150, Temp.200c, Ar50/N2 400 sccm, Pressure 2.2 x 10-1 pa.
4. Substrate Stainless steel, Ultrasonic Cleaning, TCE and sprays hot air.
Asep Fariz
[returning]
- Jakarta, Indonesia
---
July 4, 2014
A. The colour depends on Ti/N ratio. If you are using small - may be 100 mm dia. - target Ti flux would be pretty high in the forward direction and you may need more N. Colour could further be improved by a small amount of carbon in the form of acetylene or methane. Oxygen contamination would be a spoil sport in getting good colour. Bias of 150 V appears to be on higher side. Are you providing a Ti adhesive layer before starting reactive deposition?
H.R. Prabhakara
- Consultant
Bangalore Plasmatek - Bangalore Karnataka India
---
---
Bright Pink PVD Abnormality
February 23, 2020
Q. Hello,

We recently coated some darts using PVD process that involves TiO2 and TiN. Normally we get small variations in colour between the two sides of the darts due to our jigs only possessing 2 fold rotation (the jigs spin and are moved in a circular motion in the chamber as they spin).

The intended colour is a sort of copper brown, with some orange-ish colour in the grooves. In our last run, we had a single dart exhibit a bright pink colouration (it is much brighter in real life than it is in the attached photo) on one side, while the darts next to it on the jig were the normal colour (the darts are separated by about 1.5 inches).
Does anyone have an idea as to what may cause such a localised and intense colour aberration? Thanks in advance.
Ben OShea
- Katikati, New Zealand