Where the world gathers for
plating, anodizing, & finishing Q&As since 1989
-----
Alkaline Cleaning Agent versus Black Anodized Finish on Aluminum Heat Sinks
2005

Dear All:

My company is specialized in manufacturing of cleaning chemicals for the electronics industry. These chemicals are used to remove hardened flux residues which results from the soldering process of the solder paste and liquid flux.

One of my clients is currently using our cleaning agent for their printed circuit board cleaning application and having compatibility issues on the black anodized finish material used on heat sinks. The coating is washed off during the process.

The current characteristics of the coating material:

A) Process is black hot anodization
B) 0.002 inches minimum
C) Sealing with hot nickel aqueous
D) Temperature of 195 ˜ 215 degrees
E) Nickel Concentration 0.5%

The characteristics of my cleaning agent:

A) Approximate pH value is 10.9, it is alkaline
B) Product is made up of basically modified alkoxypropanols and amine compounds
C) Product is used at 15% concentration by volume, the rest 85% is De-Ionized Water
D) Application Temperature is 125 degrees F
E) Exposure Time of the coating to cleaning agent is between 2 ˜ 3 minutes
F) Chemical is in liquid form and does not contain any dissolved solids.


I expect most of you would say "use water or a pH neutral medium".However, an alkaline medium is mandatory to remove the organic acid based soldered flux residues from the boards.

Could you please advise on how to improve the stability of this coating material against my product? Do you think longer sealing/curing time and temperature (for example 90 degrees C and 30 minutes) would help? Or any other coating raw materials and process?


Regards,


Umut Tosun, M.S.Chem.Eng.
Director of Engineering
Umut Tosun
Chemical Manufacturing - Ashburn, VA, U.S.A.
---
First of two simultaneous responses -- 2005

The problem cannot be solved by changing the anodize process. Highly alkaline solutions will damage the anodized surface. I believe these flux residues can be removed with non-aqueous solvents. Try ethanol?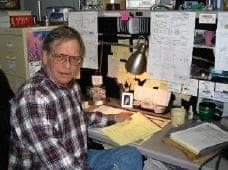 Jeffrey Holmes, CEF
Spartanburg, South Carolina
---
Second of two simultaneous responses -- 2005

Your base metal, aluminum, is attacked by any alkali with a pH 10.9, however, not significantly in 2 or 3 minutes

The anodic film is aluminum oxide which is also attacked as said above.

The seal converts the surface oxide to "hydrated aluminum oxide" which is faster attacked by the above alkaline 10.9.
Two or three minutes of an incompletely sealed surface would defintely be attacked.

Since you mentioned the part is a heat sink I envision a part with close leafs and deep recesses. Are you sure you are properly measuring 0.002? Is your thickness testing instrument standardized on the alloy you are measuring?

Finally, the seal solution used in many shops is very weak, hence especially prone to drag-in contamination. Many job shops in Virginia do not properly control their seal solution, and do not dump and refresh often enough.

0.002 would imnply Hard Coat which is normally not sealed to retain hardness because the seal softens the surface. 0.002 shoiuld not degrade in 2 or 3 minutes, but if dyed black it must be sealed, and if incompletely sealed the black dye will definitely leach in alkali 10.9 !

Try another shop, properly measure the thickness, come back and let's study the problem again.

Robert H Probert
Robert H Probert Technical Services

Garner, North Carolina