Where the world gathers for
plating, anodizing, & finishing Q&As since 1989
"How Did Kitchen Zinc become Sink?"
-----
A. @Lisa Blaney: My Grandmother born in Effie LA, was of English, Irish, German and Cherokee descent called the sink a zink. She was also a member of the DAR. I've known only one other person to call it that and she was born and raised in New Orleans, LA. I don't think it had more to do with dialect than the composition of the sink.
Judy Smith Adkins
Registered Nurse Diabetic Educator - Pensacola, Florida
June 27, 2022
---
---
Closely related posts, oldest first ...
Q. How did we get to call the kitchen zinc to sink? What made the change and when? Is one correct and one not?
Jane Jackson
jj decorators, etc. - Laurel, Maryland
2005
---

We're more into metal finishing than etymologyhere, Jane; but I find your question intriguing. Thanks!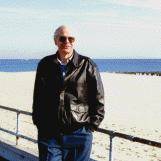 Ted Mooney
, P.E.
Striving to live Aloha
finishing.com - Pine Beach, New Jersey
---
A. Thought I'd bite on this one, it aroused my curiosity.
Sink (as a noun) surfaced (pun intended) about 1413 derived from the verb. Used to describe a basin with a drainpipe; seems to have started about 1566. The verb form comes from the Old English sincan, to become submerged.

The word zinc comes from the German zink, whose origins are obscure but may be related to zinke (spike).

I checked three references for the above and they all agreed.

James Totter, CEF
- Tallahassee, Florida
---
A. I was glad to see that it wasn't just my family who use this word. My grandmother, who was born and raised in Eastern KY, always referred to the sink as the zink, or to be really grammatically incorrect, the "zank." She was of Irish and Cherokee descent--another word she used was "mam" instead of mom. I have seen "mam" in Irish stories or articles from Irish people. I figured zinc might also have derived from some Irish word.
Barbara Taulbee
- Stanton, Kentucky
---
"There's a Wocket in My Pocket"
from Abe Books
or

Affil. Link
Your purchases make finishing.com possible
Q. Is there any such thing as a zinc kitchen sink?
Albert T. O'Connell
- Boynton Beach, Florida, USA
2007
---

I think I saw one in Dr. Seuss' office, Albert :-)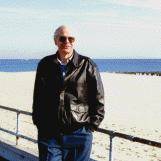 Ted Mooney
, P.E.
Striving to live Aloha
finishing.com - Pine Beach, New Jersey
---
Q. I was recently reading a book that takes place in Montana circa late 1800s and it mentions washing dishes in a zinc sink. I, too, am curious what this is, i.e., a zinc-lined sink perhaps?
Lynn DeBuhr Johnson
- Swea City, Iowa, USA
2007
A. I have a zinc kitchen sink and have seen them in other houses in this city which has many fine homes built in the second half of the 19th century. They are usually in the butler's panty for doing dishes. Many are double, with a gracefully curving divider. I have also seen one in a grand house built in about 1910 in Sierra Madre, CA, in the butler's pantry. I believe zinc was used because it is relatively easy to form into shapes and the weld seams can be made to disappear. It is not harmed by water.
Kathy Larsen
- Newton, Massachusetts
---
A. Yes there is a company manufacturing zinc sinks in America The public has a hard time accepting them because it takes years to build up a patina on a raw zinc product and Americans lack patience. In Europe zinc sinks and bars are treasured -- some over one hundred years old.
Steve Hartnell
- Los Angeles California U.S.A
---
A. My grandmother, who lived in a mill village, Olympia, just within limits of Columbia, SC, also used the term zinc. Her heredity is mysterious, to a degree. Her maiden name was Aaron, and she had an Uncle Reuben, but does not recall any Jewish beliefs, etc. All were Baptists; obviously, this is not unusual for Jews to have assimilated the Southern culture and renouncing Jewish faith. She was brilliant, as in a walking encyclopedia in spite of a lack of education. Having almost completed a Ph.D. in English (Modern American Lit, specifically Southern Lit. with all electives in creative writing) I am now writing a novel to incorporate the rich oral history she shared with me. BUT A LINGUISTICS PROFESSOR TOLD ME THAT, BY USING ZINC, SHE LIKELY HAD A BETTER PEDIGREE THAN MOST DAR MEMBERS.
Lisa Blaney
- Columbia, South Carolina USA
---

Yes well ! What can I say! I just had a big laugh with my sister after google'ing this one. Her daughter corrected her for pronouncing sink as zink! At which point we argued how it was spelt and to our surprise found we are not the only ones to get it wrong. Or did we have it right?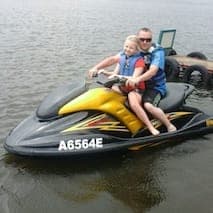 Francois Vorster
Mobile Crane Hire - South Africa, Port Elizabeth
May 12, 2016
---
! My mom from eastern Kentucky still spells and pronounces it zink. Has nothing to do with the mineral zinc.
Sullivan Hill
- Central Tuckasee, North Carolina
September 8, 2020