Where the world gathers for
plating, anodizing, & finishing Q&As since 1989
-----
Substrate cleaning using High pressure water jet
2005
I am currently looking for a method to clean the substrate before EN plating. I need to know if we can use high pressure water jet cleaning to replace alkaline degreasing and hand cleaning that we currently follow. The substrate materials are brass and steel. Your inputs will be greatly appreciated.Thanks.
Navarathinam Veluswamy
Plating Shop - Mansfield, Texas.
---
2005
Water jet either alone or with detergent, will not clean your substrate to the required level. There are ultrasonic devices to produce a strong agitation right to the surface but they still rely somewhat on the alkaline ability to dissolve oils and greases. Oxides, no matter how thin, will also need to be removed and I doubt water jet will do it.
Guillermo Marrufo
Monterrey, NL, Mexico
---
2005
Depends on the soils. If these parts are machined, have any oils present or have even been touched by a gloveless hand I'm thinking you will set yourself up for a lot of headaches by getting rid of your alkaline cleaner. It doesn't take much of a barrier to affect adhesion. I don't think I would even trust some successful bench trials unless I could guarantee that the soils present are always the same (I make most of my own parts and even I can't be assured of that!).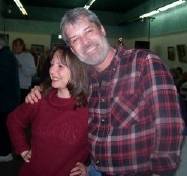 Trent Kaufman
electroplater - Galva, Illinois
---
First of two simultaneous responses -- 2005

Maybe, but probably not. It depends on the nature of the soils you're trying to remove, and a lot of oils are tenacious enough that physical removal methods (like HP water) will not all of the soils. You would have to try it out, but I wouldn't be surprised to get unsatisfactory results.

James Totter, CEF
- Tallahassee, Florida
---
Second of two simultaneous responses -- 2005

Thanks for your reply Mr.Guillermo Marrufo.The primary purpose that we are trying to achieve by using water jet is to remove oils, grease and other surface impurities in the part.Correct me if I were wrong, the oxide layer will be removed by the activation process that follows the water jet cleaning process.
So going back again to my original question - Will the high pressure water jet technology would serve the purpose of removing the oils,grease and other surface impurities?
Navarathinam Veluswamy
- Mansfield, Texas
---
2005
Mr. Veluswamy, it seems that we have a consensus, 3 out of 3 respondents don't agree it's a good idea. But it's up to you if you still want to try it. Good luck.
Guillermo Marrufo
Monterrey, NL, Mexico