Where the world gathers for
plating, anodizing, & finishing Q&As since 1989
-----
Accumulation of Nickel salt in air agitation pipe
2005
Q. We are in lock manufacturing Business. We have a Automated Copper, Nickel and Chrome plating plant with 2 Transport wagon Programmed with 32 stations. We are facing the problem of salt accumulation in air agitation holes of PVC pipes in Bright Nickel tanks. Now the concentrations are listed below.
1. Nickel Metal = 60-65 gms/litre
2. Chloride as Nickel chloride = 65-70 gms/litre
3. Boric Acid = 40-41 gms/lit.

Please give me a suggestion to solve this problem permanently.

THANKS,

GOOD LUCK
RAJENDRAKUMAR R MUDHOLKAR
- Mumbai, Maharashtra, India
---
2005
A. Since you did not include pictures, we must guess. My guess is that you do not maintain a constant temperature and the boric acid precipitates out when the temperature drops and is terribly slow to come back into solution.
One thing that will help, if you can stand it, is to slightly increase the size of the holes. This will cause all kinds of air balance problems in many cases. Watching your boric content, temperatures and scheduled maintenance on the spargers may be the only practical solution.
James Watts
- Navarre, Florida
---
2005
A. Your problem may come from a number of sources. If you are supplying the bath with "cold" air agitation, you may be precipitating the boric acid and thus causing the problem. My guess is that you are shutting down the air agitation at night and allowing the solution to fill the sparger pipe. When you turn on the air agitation, not all of the solution is displaced, and you are evaporating the remaining solution.

One option may be to preheat the agitation air to prevent the precipitation of Boric. Another option, if your sparger holes are pointing towards the bottom of the tank is to install a check valve to prevent solution from entering the sparger tube.

Best of Luck
Ira Donovan, M.S.F.
Kansas City, Missouri
---
2005
A. James is correct. I've had the same problem on occasion. You run boric acid close to the solubility limit. The last time my spargers started clogging up the only thing out of whack was the primary make up brightener. I had one of my guys get confused and start adding it instead of the maintenance brightener on 3rd shift. I suspect it was breaking down and the "gunk" was helping the line clog. A healthy dose of carbon and then a continuous light carbon pack on my filters made the problem go away. Check chemistry and confirm your temperature readings are correct. It might be a good idea to talk to that third shift guy once in a while (hehe).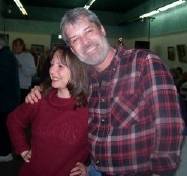 Trent Kaufman
electroplater - Galva, Illinois
---
2005
A. In addition to Mr. Watts' reply (all right on the mark), you should also look at the sparger design - it helps to point the holes down.

James Totter, CEF
- Tallahassee, Florida
---
---
How to unblock air agitation pipes in bright nickel solutions
"The Canning Handbook of Surface Finishing Technology"
from Abe Books
or

Affil. Link
Your purchases make finishing.com possible
June 10, 2015
Q. Just wondering if anyone could help with the following query:

Our air agitation pipes for our bright nickel solutions keep getting blocked meaning the operators have to manually clean them. This is affecting productivity.

We've tried adding 100 ml hydrofluoric acid to each of the tanks but this has had no effect on unblocking the pipes. Could it be that we need to add more hydrofluoric acid? One of the operators says he's used hydrogen peroxide in the past. Do you know if this would unblock the pipes? If so, how much should we add to the tank?

I've looked at the technical data sheet, the Canning Handbook.
and online and so far I've found no information on how to unblock blocked air agitation pipes.

Your help would be much appreciated.
Many thanks,

Tom
Tom Anderson
Technical Officer - United Kingdom
June 11, 2015




A. That depends on what is blocking the spargers. Frequently it is crystallization which would probably be temp dependent.

James Watts




- Navarre, Florida






---

June 11, 2015




A. Good day Tom.

I have experienced this also.
I would check the sodium concentration in your nickel bath, as it is insoluble at high temperatures.
Your chemical supplier can give you info.
I do not think adding hydrofluoric is a good idea.
What are your tank volumes? I add peroxide @ 1-2 mls/l during an off line carbon treatment to deal with organics as breakdown of brighteners, and the peroxide needs to "Flash Off" prior to plating in my opinion.
What are the diameters of the holes in your sparger, and how many do you have?
I like to offset the holes @ 6 inches, and offset them @ 135° every 6 inches facing downwards. I also drill a hole in each sparger above the solution level to act as a siphon break when the air is shut off, and it allows the sparger to remain full with solution to prevent any crystalline build up, whether it is boric or not.
Hope this helps.

Regards,

Eric Bogner




Lab Tech. - Whitby, On., Canada.





---
June 17, 2015

Thanks for your reply Eric, very helpful

Tom
Tom Anderson
[returning]
- Yorkshire, UK
---
June 20, 2015
Hi Tom,

I missed your original posting but will add my comments to those already given.

In my experience the two major causes of blocked pipes in nickel plating baths are:

1) Crystallization of boric acid. If the boric acid concentration is high then it will crystallize at room temperature, Once formed is is difficult to redissolve when the bath is heated. So it may be necessary to physically unblock the air pipe. Check the boric acid concentration and ensure that the tank is fully topped-up with water.

2) The pipe becomes blocked with calcium sulphate. Calcium sulphate has a reverse temperature solubility. So here the pipes may block when the bath temperature is high! The crystals of calcium sulphate are in the form of fine needles. The source of the calcium is top-up and rinse water carry over. There is an excellent explanation and description of removal procedure at

www.platingprocess.com/t/troubleshooting_NickelTroubleshooting_CalciumRemovalTreatment

I wonder if the introduction of the practice of your adding fluoride to your tank was to intended to precipitate calcium? Like the other contributors I suggest the practice.

Harry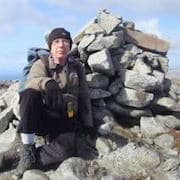 Harry Parkes
- Birmingham, UK
---
June 20, 2015
Time is money as is lost production.
Till you can pin down the blockage, I would build another set of spargers with a relatively quick disconnect feature so that you can drop in the new sparger and clean up the original one at your convenience for use when needed again.
PVC is relatively cheap.
James Watts
- Navarre, Florida