Where the world gathers for
plating, anodizing, & finishing Q&As since 1989
-----
Fastening screw for circular saw breaks
2005
i am in a power tool factory
a 10.9 grade screw to fast the circular saw is broken because of hydrogen embrittlement, it is very dangerous
our factory is switching zinc plating to black oxide to solve the hydrogen embrittlement problem
but our customer said that the corrosion resistance of black oxide could not meet their requirement
they told me to degrade the screw from 10.9 to 8.8 to avoid hydrogen embrittlement
but the 8.8 grade maybe too soft
I would like to know more, could anybody help me?
Jiangli
power tools - china
---
2005
Investigate mechanical zinc plating. It produces much less or zero HE.
Guillermo Marrufo
Monterrey, NL, Mexico
---
2005
Just because the screw failed does not make it hydrogen embrittlement, altho it could be.
My reason that it failed is bad procedures. You absolutely can not take a high strength carbon steel part and soak it in an acid to clean/deoxidize/derust/descale for several minutes and not get a hydrogen embrittlement, probably to the point of failure. You can do the same thing with aluminum oxide or carbide blasting in specially made or modified blast cabinets. I like aluminum oxide because you can remove any imbeded particles with a short soak in a hot caustic cleaner. A few second dip in the acid will activate the metal if it has been a while since blasting.
Finally, it must be in the oven as soon as it comes out of the last rinse and is blown dry. Waiting for a full load for the oven is begging for failure.
James Watts
- Navarre, Florida
---
2005
Keep in mind that a high strength part such as your bolt needs to be stressed relieved before plating. It is true, the plating process and related cleaning (acid pickling etc) can induce hydrogen, but failures are only hydrogen assisted. Stress must be present for that assistance to occur. Check the process to make sure all the stress relief and hydrogen embrittlement operations are occurring before making any major changes. Additionally there are labs which can evaluate your failures (perform fracture analysis)and may give you insight for your decision.
Tim Martin
plating shop - Springfield, Massachusetts
---
2005
Try Mechanical Plating. I have never had a breakage on any of my goods that I supply, and many items are used in the mining industry here.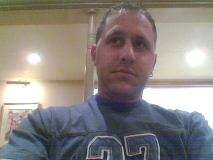 Gary Joseph
Johannesburg,
South Africa
---
2005
Yes 10.9 grade fasteners are prone to Hydrogen embrittlement problems. Has your fastener manufacturer, did followed a hydrogen embrittlement relief process pefore chromating the fastener? It is nothing but baking at 200°C for atleast 4 hours. This process has to be done immediately after plating within hours.

Secondly you are subjecting the product for higher fatigue load. Hence failure may be due to some other cause. Why don't you think of increasing the size of fastener, and improving the steel grade of fastener, etc?

V. G. Rajendran
- Trichy, Tamilnadu, India