Where the world gathers for
plating, anodizing, & finishing Q&As since 1989
-----
Causes of defects in plated ABS
Q. Dear All,

We are a household appliances company (manufacturer).We are facing defects described as follows on ABS metal plating. I would be glad if you could enlighten us about the reasons.
1)Material: Copper and Nickel (thick) plating on ABS in dull color

Defects: swelling, pin pricks, green stains, black spots, peeling

2)Material: Copper and Nickel (thin) and chrome plating on ABS in dull color

Defects: Peeling, gilding spots
Awaiting your valuable comments,
Best regards,
Cihan
cihan kurtulus
- Istanbul Turkey
2005
---
2005
A. You are asking a lot of questions and giving very little information. The staining is probably from the green copper chemicals, but other than that it is difficult to give any sensible reply. You say there is peeling, but you do not say between what; you also talk about swelling; is this of the ABS or what?

As a basic guide to ABS plating, you must be aware that the important part is etching the moulding so the electroless (copper?) can adhere. This requires the correct grade of ABS to be used and there to be butadiene on the surface; if the mould conditions are wrong, you can get a surface "skin" that is styrene-rich and depleted in butadiene. This will result in inadequate etching and poor adhesion. Even if you do have good moulding, you must be sure the etching stage is good, otherwise you will not get good adhesion. If you use chromic acid, you must ensure excellent neutralisation and rinsing. Once you have a good clean etched surface, the electroless metal chemistry must be sound. Unfortunately we do not have that information.....

Trevor Crichton
R&D practical scientist
Chesham, Bucks, UK
---
2005
A. I agree with Trevor, for ABS-Plating there are so many important factors and so less information from your side.
Factors can be:
- Etching Solution => depending what type of etching solution you use, how is the content of hexavalent and trivalent chrome? Is it a high concentrated chromic acid solution or is it a mixed etching solution (H2SO4 & CrO3)? Do you use wetting agents in your etching solution? What temperature and agitation? When was the last time of a new make up? How long is the etching time?

As you can see, alone the etching solution keeps a lot of question open. Peeling can be so many reasons in an plastic plating line,......you won't believe it ;-)

Best regards,
Dominik Michalek
- Mexico City, Mexico
---
July 19, 2009
Q. How can hexavalent chrome convert into trivalent in the etching after reaction of ABS?
Dhananjay shukla
parts supplier - India
---
October 2012
A. Hi Dhananjay.
Chromic acid (hexavalent chrome) is an oxidizing agent; when an oxidizing agent reacts with another substance, it oxidizes the other substance and becomes partially and proportionately reduced itself. That's pretty much the definition of what is supposed to happen. If I've misunderstood what you were asking, please get back to us.
Regards,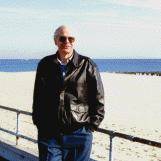 Ted Mooney
, P.E.
Striving to live Aloha
finishing.com - Pine Beach, New Jersey
---
---
February 19, 2013
Q. We are doing satin chrome on ABS and we get big dark brown spots. We tried to increase immersion time in chrome tank and it became better but still some spots in the corners and an increase in pieces which are in the bottom of the jig. Can you help me to know the reason of these spots?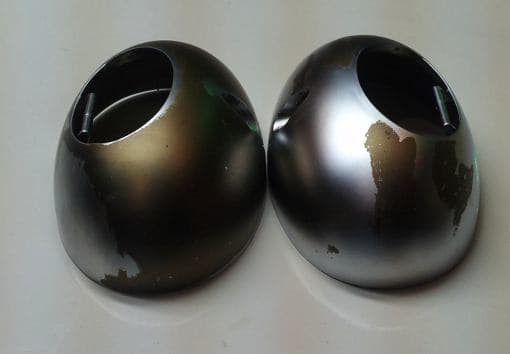 Hesham Hetari
- Saudi Arabia
---
March 18, 2013
A. Dear Hesham,

I can see many colours in the defective area.
So why not adjust the sulfuric & chromic ratio to be 1:100
Thanks
Raafat
Raafat Albendary
plastics electroplating - Riyadh, Saudi Arabia
adv.: