Where the world gathers for
plating, anodizing, & finishing Q&As since 1989
-----
Health issues in welding on galvanized steel
Q. I am the wife of a welder. He has been welding on Galvanized steel for the last 4 yrs. He has been pushing for better exhaust for over the last 3 yrs.

Now his voice is very bad, sometimes when he gets home from work you can hardly understand him, or hear him from his voice being so bad.. Most mornings he is throwing up before work. He also says how it feels like something is in the front and side of his throat.

I have been personally there on the weekends with him when he works and when he is done welding it looks like it is snowing around him from welding galvanized.
And I was wondering just how dangerous it really is for him to be welding and breathing galvanized.. And if anyone knows what damage he is doing to himself..
We have been married for 22 yrs. and I don't want to lose him to his profession.
Any information anyone can give me would be greatly appreciated.
Thank you,
April B
[last name deleted for privacy by Editor]
wife of welder/fabricator - Ft.Wayne Indiana USA
2005
A. We sympathize with this serious problem, April, and have had numerous previous discussions on this issue here. No one should ever be routinely coming home from work sick. The most immediate thing, of course, is that you are describing an ill person who must be seen by a doctor.

Regards,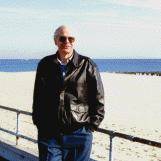 Ted Mooney
, P.E.
Striving to live Aloha
finishing.com - Pine Beach, New Jersey
---
---
Q. My husband welded on galvanized steel 3 days ago. That evening he started feeling very ill, this is the 4th day and he still is not feeling any better. His symptoms include high fever, chills, severe body ache, and chest pain. Does this sound like it could be galvanized poisoning? If so should it be lasting 4 days, and is there anything we can do for it?

Thank you,
April
April F
[last name deleted for privacy by Editor]
UA Local - Lansing, Michigan
2005
Q. My husband is also a welder and last week welded a galvanized tank. By the end of week was feeling badly and went to doctor and blood work showed dangerously low white cell count and platelet count and below normal red cell and hemoglobin. Wondering if anyone else has had similar symptoms.
Karen G
[last name deleted for privacy by Editor]
welder - Browns Valley, Minnesota, USA
2006
Welding Helmet & PAPR Respirator
on eBay or


(as an Amazon Associate
& eBay Partner, finishing.com earns from qualifying purchases)

A. Welding galvanized material produces zinc dust which is accumulative and can kill you. A proper welding mask/active filter combo can run about $1800. Highway robbery, but not worth more than your life!

I have a 220V galvanized cold water storage tank that burst with pinholes along the weld seam, probably from rust on the inside. It can be patched with one-way screws through large rubber gasket type washers.
Eric D
[last name deleted for privacy by Editor]
- Sacramento, California , USA
2007
! I will never be an apologist for poor or dangerous working conditions, Eric. People should not be inhaling any welding fumes, and certainly not galvanized welding fumes. At the very least, these zinc fumes can give you 'metal fume fever' (flu-like symptoms for a couple of days). It would be stupid to dismiss what our body tells us, and keep doing something that makes us sick, claiming no long term harm.

So, the last thing I want to do is to try to minimize the issue. Still, zinc is an essential nutrient, not a toxin, and I don't yet see it said in any authoritative place that these fumes are "bioaccumulative" or can kill you. Pharmacies and health food stores are stocked with zinc-rich tablets and inhalers claimed to minimize colds. So I don't think we should be terrifying these wives with no grounds except sensationalism. If you can quote any authoritative place where it says these fumes are cumulative or deadly we would greatly appreciate it and will be happy to include the link and help to get the word out.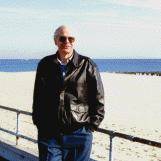 Ted Mooney
, P.E.
Striving to live Aloha
finishing.com - Pine Beach, New Jersey
A. Back in the late 70's and early 80's I was a welder.
I also worked part time as a welder for a company that built/installed restaurant duct work. All ducts had to made from galvanized steel and welded together, no crimp seams.
Back then I was told the fumes would make me sick and to be sure I had plenty of ventilation, open windows, a fan blowing the fumes away from me and out the window, and have plenty of milk to drink when finished. I was told the milk would settle my stomach.
I welded these 3 days a week, 4 hours a day, for about 2 months. I never got sick. But then I made sure the fumes were away from me.
Even today I make sure to keep away from any deposits left behind from welding galvanized steel and promptly wash my hands if I do.
Robert Kellum
Quality Assurance - Kissimmee, Florida
September 18, 2008
A. 1st you should have proper PPE equipment, fan or smoke eater. Depending on the thickness of the work material, 1/4" and up grind the weld area clear of galvanize coating until you get to raw steel. Better quality welds.
Karl Rhael
IRONWORKERS - Brooklyn, New York
April 18, 2010
---
---
Q. I am also a welder. I have recently started welding on aluminium and galvanized steel. After my first day of galvanized my throat started hurting. It has been hurting for over a week now with no signs of letting up. The company I work at offers insurance after you have been there 6 years. I am insurance-less and don't know what I need to do. I barely make my bills as is and do not have any money for a doctor... I have been thinking of quitting this job but I am not sure if my sore throat is caused by the smoke
William Murphy
- Temple, Georgia, USA
July 6, 2010
A. I'm not an expert on accumulation of zinc fumes, but a quick Google search turned up this article which purports to show that zinc does accumulate in rats and can lead to more severe problems

(The relevant text is in the second column & should be highlighted.) As it's animal & not human testing, it's admittedly not conclusive - but I'd say I'd nevertheless call it worrying.
Nathaniel Banks
- Kalamazoo, Michigan USA
October 4, 2010
! Thanks for the great link, Nathaniel. I've always been dubious when people insist that a substance which causes serious short-term effects through an unknown mechanism has no long-term effects. This article tries to understand what causes the short term effects, and that alone is a leap forward. I think we can all agree that workers should not be exposed to zinc welding fumes (or any welding fumes). While a worker might come home sick once because people didn't know how to be sufficiently careful or exactly how to best protect him, it is completely unacceptable if someone is coming home sick on a repeated basis.

Regards,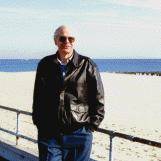 Ted Mooney
, P.E.
Striving to live Aloha
finishing.com - Pine Beach, New Jersey
Air Supply Welding Helmet
on eBay or


(as an Amazon Associate
& eBay Partner, finishing.com earns from qualifying purchases)

A. I just learned how to weld galvanized steel at work today. Your place of employment should always provide the proper PPE. If you still have to purchase a PPE there are cheaper ones on the market. I just used a simple mask and set up a fan next to my work station. Since you don't have to use any gases, you can have the fan close to your work area. I felt fine after work.
Brenda Claas
- Mayville, Wisconsin
January 11, 2011
Ed. note: There are construction hands, installers, and roustabout jack-of-all-trades who once in a long while do a few minutes of general welding; a fan and a paper mask may be sufficient for them.
For someone whose regular job is as a welder, especially of galvanized materials, I can't agree that a fan and a mask are sufficient. A helmet with fresh air supply should be provided.
A. Today I went and interviewed for a position welding on galvanized fencing material. The temp agency which I am applying through has no idea the hazards of the job. Vaguely remembering what some of my instructors from tech school said about toxins of galvanized I found this forum. After reading many questions and responses I have noticed many times a reference has been made to zinc and vitamins. To this I can only say SMALL DOSES. Many minerals that are in vitamins are safe and helpful at the dose that is in a little pill. When you are talking about day in day out, open vent, closed vent, it is bad. I spent 4 years in the 90's as an aircraft painter for USAF. Zinc Chromate is one of the primers that we used. IT IS NO JOKE. LONG TERM DAMAGE. I would like to add, many things in the environment are considered safe if not overexposed but even something as simple as excessive water intake can make a person sick.
Bottom line is this, if you weld galvanized, I hope for the sake of you and the people around you that you make enough money to pay for the extra trips to the doc and forced early retirement.

James Jahn
- Corpus Christi, Texas
February 21, 2011
A. www.osha.gov/SLTC/healthguidelines/zincchloridefume/recognition.html
Lowell Dodson
- Tulsa, Oklahoma, USA
January 30, 2012
A. First statement. If you smoked when you were welding bad news. Most doctors know to advise do not smoke while exposed to ANY inhaled toxin. I went to medical school when I was 35 after that all expenses paid graduation trip to a warm tropical climate 66-69.

I did work in industry and YES I welded some galvanized metal as certified welder. For some reason drinking milk does work. But so does prevention and not smoking.
Dr. Julian Fields, MD
medical doctor now retired after 30 yrs - cookeville, Tennessee
November 10, 2023