Where the world gathers for
plating, anodizing, & finishing Q&As since 1989
-----
What is TRICOAT or TRI-KOTE?
2005
Dear Sir,

Can anybody tell me what tricoat or tri-kote plating is.. I have a customer looking for a self drilling screw with that process on it, but I cannot find anything that is a high corrosion plating...
Customer claims similar to empigard..

Henk
HENK STOCK
- TWINSBURG, OH., USA
---
2005
Trikote is related to fertilizer and agriculture.

Trikote products are comprised of a soluble urea core surrounded by two different coatings. Elemental sulfur is the initial coating. Surrounding this is a tough, ultra-thin, external polymer coating.

This polymer coating, unique to Trikote fertilizers, provides protection to the inner coating and controls the initial diffusion of soil moisture into the encapsulated nutrient granule.

Trikote coated urea assures growers of predictable, extended nitrogen feed without the release urgency of commercial fertilizers. Trikote coated urea can easily be blended with commercial fertilizers to create economical NPK blends.

V. G. Rajendran
- Trichy, Tamilnadu, India
Ed. note: We appreciate the response, Mr. Rajendran, but strongly doubt that this is the 'Tricote' that Henk is seeking. Oftentimes trade names are trademarked within a particular field rather than across the board.
---
2005
Out of curiosity, I just googled empigard and got 234 hits, and trikote scored 1070 hits. Plenty of information out there! :-)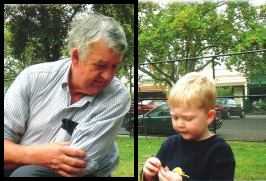 Bill Reynolds
[deceased]
consultant metallurgist - Ballarat, Victoria, Australia
We sadly relate the news that Bill passed away on Jan. 29, 2010.
Ed. note: True, but the suppliers would have been better served by presence here (hint hint) than by being mixed into thousand of pages of off-topic 'fertilizer' :-)
---
September 28, 2008
Tri - Coat is a three stage coating practice mainly used in the Auto motive industry.

It Calls for 3 coat of paint to be applied on the component to be painted.

The First Step is to paint he component with primer and make sure the primer is wet sanded using a #1000 Grit sandpaper.

The Second step is coat the base coat of the color which has to be dried for minimum period of 3 - 5 hours minimum and then to be sanded very smooth.THis base coat is the main color coat

The Third step is to coat the mid coat which is of a transperant colour. This has to be applied really very thin since to much will change the color of the base coat.

And Finally the Top coat of a clear colour. THis coat must definetly not be sanded.

The base coat containes the color required and the clear coat is done to make the base coat shine.

Painting using a tri coat of paint call for very high degree of practice. So usually before this is done please try it out on a sheet of metal or plastic.The real trick is to apply the mid coat over the base coat to achieve the correct colour.

Use only paint which is mentioned with the TERMINOLOGY " TRICOAT" and each coat is numbered on the container - Base coat is numbered "1" , the mid coat is numbered "2" and the top coat is numbered "3" on the paint holding containers.
Kumar , Shanmuganantham
- Chennai,TamilNadu, India