Where the world gathers for
plating, anodizing, & finishing Q&As since 1989
-----
Zn Plating on Steel Based Spring
2005
Hi,

I'm seeking for information regarding Zn Plating (Blue Passivated) to Steel Spring Wire with diameter of 1.05 mm. Required thickness for this plating is 25µm.
Below is the spring description:
Wire diameter 1.05 mm
Spring diameter 10.95 mm
Spring length 86.0 mm
And No of coils is 15.


This is my concern:

I'm wondering whether is it possible to apply this thickness on the steel based spring?
Don't you think that this thickness is far to thick to be applied on spring?
What would be the effect?
Will the plating be cracked or not as I consider the spring is a movable parts.
And if it is possible, what type of technology should be applied in order to achieve this thickness without crack?
Muhammad Suhaimi Abu Hassan
Engineer - Penang, MALAYSIA
---
2005
Zinc plating of springs is common, but more often they are made from zinc coated wire. 25 micron is more than necessary, 5 to 10 micron will provide good corrosion resistance, however if they are extension springs where the coils touch, then there will be no plating where the coils touch, and the only way is to use pre-coated wire. Alkaline zinc will not crack or flake, but acid zinc may. If you plate the springs after forming, be certain to bake for hydrogen embrittlement relief immediately after plating, 375 F for 4 hours.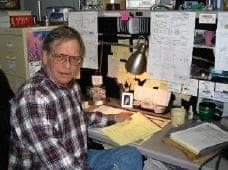 Jeffrey Holmes, CEF
Spartanburg, South Carolina
---
2005
Actually this is a compression spring which will be inside a fuel tank. My question is, can the Zn plating with thickness 3~5µm prevent corrosion from happening if we dip the spring into the fuel for long hours?
Muhammad Suhaimi Abu Hassan
- Penang, Malaysia.
---
2005
5 micron will give good protection if no water is present.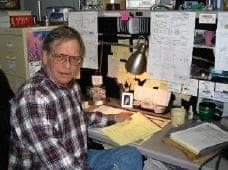 Jeffrey Holmes, CEF
Spartanburg, South Carolina
---
2005
Hi Muhammad;

If its used inside a fuel tank Zinc- Nickel may be a wiser option, thats why 25 microns is bieng specified in the first place. From your description of the spring, it may be impossible to acieve this thickness unless you rack plate them; be sure to hydrogen deimbrittle before you passivate.
Zinc Plating is quite ductile 'IF' your bath parameters are right, this applies both to alkaline or chloride baths and there is no fear of even 25 microns of plating cracking up in service.

regards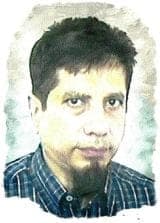 Khozem Vahaanwala
Saify Ind

Bengaluru, Karnataka, India