Where the world gathers for
plating, anodizing, & finishing Q&As since 1989
-----
REPAIR OF WORN BORE IN 17-4PH Part
2005
We have a part, "Carriage" which is a 17-4 PH casting with 4 bores of nominal .766. The Carriage slides on two tubular rails which are a hard chrome finish. The parts operate in a pretty corrosive/ dirty environment.

Problem, with time the bores in the Carriage either wear or we get pitting corrosion which is outside of limits and the part has to be replaced which is very expensive.

The wall thickness is insufficient to bore out and bush. I am looking for a coating that can be applied to provide a low friction, hard wearing surface in the bores. To salvage back to nominal size the coating would have to be .008"

Any suggestions appreciated
Martin Gardner
- Miami, Florida, USA
---
2005
Hard chrome should do the job, no problem to apply at that thickness, but may require honing after plate, depending on your tolerance limits.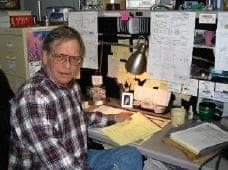 Jeffrey Holmes, CEF
Spartanburg, South Carolina
---
2005
In my opinion, this job sounds like a no, thanks, for most hard chrome platers. Plating chrome on interior diameters of a 17-4 part is not something they'll love. Then, honing will bring more problems to accommodate the part on a machine (specially if it's big). Finally, the plate will be put to an extreme adhesion test with the risk to peel or chip. I would consider brush plating with hard nickel instead. It's easier to control thickness, sticks very well to stainless steels, more ductile, harder than bare 17-4 (though certainly not as hard as chrome) but can be hand or machine finished as required with less risk.
Guillermo Marrufo
Monterrey, NL, Mexico
---
2005
Not that tough to hard chrome an ID like this. Millions of .223" dia X 20" long M-16 gun barrels have been hard chrome plated.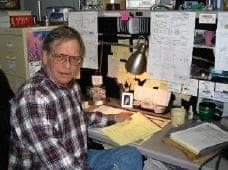 Jeffrey Holmes, CEF
Spartanburg, South Carolina
---
2005
I didn't mean to say it can't be done, less if the plater is someone skilled and expert. But having just one or two parts instead of millions make them good candidates for brush plating which requires less fixturing, both for plating as well as finishing. Chrome, due to its high hardness and britlleness requires slow honing preferably with a special stone for chrome, whereas brush plated nickel can be built up almost net shape. If required, it can be hand set, honed, driled or milled. G. Marrufo
Guillermo Marrufo
Monterrey, NL, Mexico