Where the world gathers for
plating, anodizing, & finishing Q&As since 1989
-----
Titanium coating of motorcycle wheels and forks
Q. My company manufactures forged aluminum wheels for motorcycles. We currently offer them in chrome, and anodized finishes. I recently came across a company that says that can take the wheels after they have been chromed, and plate them with titanium. It changes the look of the wheel, it gives the appearance kind of like chrome exhaust piping after its been heated, or like that paint that changes color. He said they can even control the coloring of it, like it can be more of red, or blue color. He was supposed to get back with me, but he didn't, and I never got his contact info. The only thing I know is they are located in the Washington D.C. area. My question would be if anybody has ever heard of this process? If so, how is it done? At least if I can find out how this is being done, maybe my chrome plater can do this process. Or maybe point me to someone who can do this for me.
Kevin Morris
- Oxnard, California
2005
---
2005
A. Although I don't know what company you're talking about, this is very possible. Multilayer PVD coating of rims and other auto parts seems to be a hot topic. There are a few small shops around that would probably help you out in coating some samples, etc. I know that Orange County Choppers has been looking into adding it to their stuff. Looks like there's deep pockets at the Discovery Channel.
Andrew Fisk
- Columbia, Maryland, USA
---
2005
A. Look for Titanium Nitride coatings (not Titanium plating). It's a process that belongs to the category of Physical Vapor Deposition (PVD vacuum coatings). You may also want to search this forum to learn more about it.
Guillermo Marrufo
Monterrey, NL, Mexico
---
2005
A. I agree with the others -- it's most likely a PVD coating. TiN is gold colored if deposited at normal thicknesses, but if the coating is thin enough can take on a variety of shades. The coating could also be titanium oxide, though this is a harder coating to deposit.

Most PVD coating companies are reluctant to take this on because a) the cost is high; b) if the chrome plating is not properly applied or cleaned, the PVD coating will not stick; and c) it is very hard to get color consistency when depositing very thin coatings. A company I worked for was coating motorcycle fork tubes for a while, and solved the chrome plating problem, but the cost was too great and the volume too small for us to make a profit. We sold off our customer list to another company, but they weren't able to apply our fix to problem b) so had to give it up as well.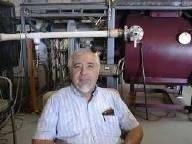 Jim Treglio
-
scwineryreview.com
PVD Consultant & Wine Lover - San Diego,
California
---
2005
Q. In Titanium nitride coating I am not getting required SST and CASS hours without chrome plating up to 100 Hrs .
Is there any solution for it?
Pradeep Gopale
Shock absorbers - Pune, India
---
2005
A. PVD TiN is not a corrosion-protectant. While the TiN does not itself corrode, the coating is thin and porous. Also, it may work as a nice electrode for galvanic corrosion. There are ways to seal the pores which provide reasonably good corrosion protection, but not enough to survive a 100-hour CASS test.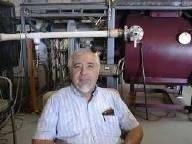 Jim Treglio
-
scwineryreview.com
PVD Consultant & Wine Lover - San Diego,
California
---
2006
A. PVD coating significantly improves the functionality and decorative needs for metals. Just about all ferrous and non-ferrous metals can be coated with the possible exception of magnesium.
Kevin Ferraro
- Levittown, Pennsylvania, U.S.A.
---
---
October 30, 2014
Q. I am building a custom 1978 Harley FXS. The bike will be largely Black and Gold, but, the fork tubes are chrome plated (I assume hard chrome). Naturally the fork tubes are a wear item which necessitates the chrome, which is why they cannot be painted or powder coated. That said, I was leaning toward TiN coating, solely for aesthetics of course but the wear properties don't hurt. The Tubes are hollow of course, about 35mm in diameter and about 23-1/4" long.

Is this possible over the chrome? Or, does the chrome have to be removed?

Richard Dubey
- Torrington, Connecticut, USA
---
October 30, 2014




A. I've coated fork tubes in the past that have been chrome plated with varying success. It really depends on the stress in the plating and in the TiN coating. Basically, chrome plating is usually in tensile stress; TiN in compressive stress. If either are too high, the TiN will not adhere well. It may be a moot point -- most companies that can deposit TiN on your fork tubes have a minimum charge of $500.




Jim Treglio

- scwineryreview.com
PVD Consultant & Wine Lover - San Diego,
California




---

October 31, 2014




A. Hard chrome plating is compatible with TiN coating. Ni-Cr has problems. The economics of TiN coatings on these tubes is different question.

H.R. Prabhakara

- Consultant




Bangalore Plasmatek - Bangalore Karnataka India