Where the world gathers for
plating, anodizing, & finishing Q&As since 1989
"Horizontal scrubber design"
-----
2005
Dear sir
My client want to have the horizontal scrubber instead of vertical scrubber because the height is too high. So I want to know the advantages/disadvantages of horizontal scrubber and the procedure to find the length,width and height of the scrubber as well as maximum details regarding horizontal scrubber

Regards
Poornima Rao
- Bangalore,Karnataka, India
---
2005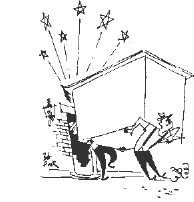 A. Horizontal scrubbers are widely used and can be just fine, Poornima, although I think most people would agree that from a wholly theoretical viewpoint, the counterflow design of a vertical unit is somewhat more efficient than the crossflow design of a horizontal unit. You haven't provided any details to us like CFM, the contaminant, the required efficiency, etc., and that will certainly be the starting point.

Are you looking for sufficient detail to allow room for the installation, or are you trying to learn how to design fume scrubbers? The reason I ask is that I know of some vendor-published pages on these designs, but they probably wouldn't appreciate me pointing you to those pages if you intend to copy their product rather than buy it :-)

Good luck.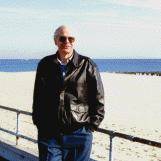 Ted Mooney
, P.E.
Striving to live Aloha
finishing.com - Pine Beach, New Jersey
---
2005




A. Hi Poornima,

What Ted says is essentially correct.

If you go to a supplier of mass transfer packing, you'll probably be told that the vertical approach is a little better.

Personally, I'm a fan of the horizontal design BUT not using packing and have an Australian Company now making them, too. But that's a low micron inertial type.

As Ted rightly said, you haven't mentioned a thing about the airflow, the gas stream and the required efficiency! And if you wanted l00% efficiency, the packing supplier would rub his or hands in glee.

And if you want to make horizontal scrubbers yourself, you'd find that the suppliers of packing would probably be very helpful indeed ... as all they are interested in is selling their materials. But if you think that this is an easy job of making an efficient unit, think again .... this takes time and experience as there are numerous pitfalls to snare the unwary ... and don't always believe the customer's chief engineer either !




Freeman Newton

[deceased]
(It is our sad duty to advise that Freeman passed away
April 21, 2012. R.I.P. old friend).




---

2005




A. A vertical system can be cheaper because there is less welding. Both systems can reach the same efficiency if both are properly designed. There are a great many factors that control the efficiency, not just size.
I have built my own as well as bought and installed several, but I had hundreds of hours of homework and a library of appropriate material.
Safest and possibly long term most cost effective is to buy an engineered unit and follow their operating instructions to the letter.

James Watts




- Navarre, Florida





---
2005
I have the flow rate of 8325 m3/hr,with the contaminant HCl gas(0.018%).so if I go for the vertical scrubber my length will be too high. so I want to go for a horizontal scrubber.
So can you suggest me how exactly this can be done?what will be the basis for design?
what are the advantages?
Poornima Rao
A.G Technologies - Bangalore, Karnataka
---
2005
I DID RESPOND TO THIS QUERY ... AND GAVE SOME FAIRLY SPECIFIC DATA ON A HORIZONTAL INERTIAL TYPE SCRUBBER

BUT FIN.COM HAS EITHER

A. LOST IT
B. DELETED IT
C. FORBIDDEN IT BEING SHOWN
D. OR WILL SHOW IT NEXT YEAR, MAYBE?

COULD I PLEASE HAVE AN ANSWER.

... WAITING WITH BATED BREATH,

FREEMAN NEWTON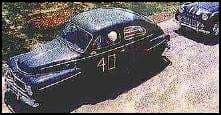 Freeman Newton
[deceased]
(It is our sad duty to advise that Freeman passed away
April 21, 2012. R.I.P. old friend).
----
Ed. note: We might have been delighted to exercise one of those options, Freeman, but we never got the opportunity because as far as I can see we didn't get such a letter. Apologies.
---
2005
Hi Poornima !

Well, here's my 2nd reply .... the first one got lost because

a. I didn't send it after all ! (Alzheimers? Old age? )
b. Insufficient postage ?
c. Sent it to the wrong address ?

For 8,325 M3/hr, that equals 4,900 cfm. If one used a model # 50 horizontal LMITS (Low Micron Inertial Type Scrubber) then here's some data for you.

1. Overall length (including very well designed transitions)comes to 7'-5" (3.5 M)
2. The pressure drop (clean) is 2.88" (73 mm)
3. You'd need ideally a straight run of the inlet ducting at 4 x that of the duct diameter
4. You can directly mount a fan to it as the exhaust air is linear
5. Assuming/guessing that the rest of the system needs a 2" SP, THEN with a well designed trap, the centreline would be around 3'-9" (l.19 M) above the ground and to remove the blade banks you'd need an additional 4'-10" (1.47 M)
6. DESIGN ... 1st stage consists of vertical sine curved PVC eliminator blade banks .. these removes droplets to around 12 microns. The 2nd stage consists firstly of a mesh coalescer followed by another blade bank. Overall capture of 3 microns but tests have shown a much greater efficiency of capture.
7. Essentially all thermoplastics ... PVC for the casing and the blades ... PP for the coalescer
8. Unit comes equipped with view ports so that you can easily see the sprays working
9. Over 3 million cfm of these inertial designs supplied

Anyhow, that gives you a good idea of the size of an inertial scrubber. Your HCl percentage is very low. Just now LMITS are being made for full concentrated HCl during off-loading conditions which, in winter, means having an efficient scrubbing system operating a MINUS 25 °C !

... I sure hope that this message gets through !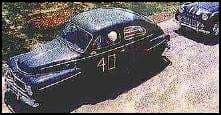 Freeman Newton
[deceased]
(It is our sad duty to advise that Freeman passed away
April 21, 2012. R.I.P. old friend).
---
September 30, 2010
You guys' banter is just great for the following reasons:

1) so much wit
2) adorable
3) was not deathly boring

I've been researching all types of scrubbers, and this is definitely the most interesting link upon which I stumbled.
Thanks for the grins,

Sam
Sammy Saunders
- Forest City, North Carolina, USA
---
September 30, 2010
Thanks for the kind words, Sam. The website motto is "Serious education plus the most fun you can have in metal finishing". Maybe it's not a LOT of fun, but hopefully the most while still seriously discussing metal finishing :-)

Regards,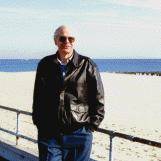 Ted Mooney
, P.E.
Striving to live Aloha
finishing.com - Pine Beach, New Jersey