Where the world gathers for
plating, anodizing, & finishing Q&As since 1989
-----
How do I bring the sheen back to the "lead" in leaded windows?
Q. I have a lovely leaded paned window that had paint on some of the lead. I have removed the paint with some paint stripper and now those areas of the lead have a dull sheen. I would like to restore it to its' former luster.
Carol Price
- Vancouver, BC, Canada
2005
---
2005
A. A fine grade of Scotchbrite pad, water and lots of elbow grease.
James Watts
- Navarre, Florida
---
2005
A. Hi
I am sure that some of the stained glass suppliers will have something to clean up leaded glass. Nutra 5000 flux and patina remover is one brand.
Duncan Stead
- Radisson, Sask., Canada
---
---
Stained glass issue: Zinc chloride flux neutralisation
January 13, 2015
Q. Hi I make things out of stained glass using the Tiffany Method which involves sticking copper foil around the edges of the glass, fluxing and then soldering them together to form lampshades, etc.
The trouble I'm having is in effectively neutralising the flux residue. If I can't completely remove all traces of the flux then the solder will corrode with moisture in the air.
The solder I use is lead-free so it's mainly Tin with a few other trace metals; and after soldering and washing, I then patina with a copper sulphate solution.
so I'm looking for a good solution to neutralise the zinc chloride flux -- at the moment I've been using cold tap water with some ammonia and detergent mixed in. This tends to build up a lot of white residue in the washing bowl and I have to scrub each item to remove the flux before rinsing. it would be good if there was something more aggressive that meant I didn't have to scrub each item so much but also something that isn't awful for the environment to get rid of. And, am I supposed to be washing it in warm or cold water?

Many thanks,
Jarrick Harris
stained glass craftsman - UK
---
January 14, 2015
A. Dear Jarrick
Just thinking why not to use -- I believe in English it is colophonium [ed. note: yes, but rosin is the more common name] -- a leftover gum after boiling pine trees' oil.
This stuff was used times ago.
Good luck and God's blessing and happy new year.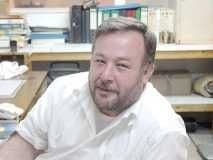 Khair Shishani
aircraft maintenance - Al Ain, UAE
---
January 17, 2015
Hi Jarrick,

Rosin based fluxes are good but difficult to clean off.

I would bin the zinc chloride flux, it went out of general use last century.

Every hardware store sells plumbers flux. Works well, non-toxic and designed to wash off with plain water. Try B&Q or Homebase.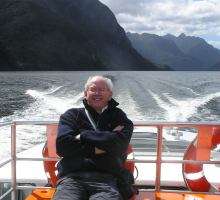 Geoff Smith
Hampshire, England