Where the world gathers for
plating, anodizing, & finishing Q&As since 1989
-----
Copper/Aluminum interaction and galvanic/hydrolysis problems
Current postings:
TUTORIAL:
(to provide context, hopefully helping readers more quickly understand the Q&A's)
Galvanic corrosion can occur when two different types of metals are in contact with each other.
Sometimes it's a good thing: when zinc anodes are put on steel-hull boats, the zinc will corrode, offering corrosion protection to the steel. When the steel in electrical towers is galvanized (dipped in molten zinc) the zinc will corrode in service to protect the steel from corroding.
The mechanism is that when corrosive forces steal electrons from a metal(which would cause its metal atoms to become positively charged metal salt ions and dissolve), if that metal is in contact with another another metal which is less 'noble', the noble metal will in turn steal electrons from the baser metal causing the other metal to corrode instead of itself.
The things necessary for galvanic corrosion are:
- different metals or conditions such that one is more 'noble' (has a stronger pull on electrons) than the other.
- a conductive liquid path between them capable of accepting and transporting metal ions.
- a metallic connection between the two metals allowing electrons to flow between them.
Thus if there is either no conductive liquid or if there is no metallic connection, there will not be galvanic corrosion (which is not to say there will be NO corrosion, we all realize that even standalone things rust and tarnish).
February 16, 2022
Q. Hello
I a DYI Person especially with my boat servicing and maintenance.
Recently I installed a new diesel fuel pick up in one tank.
I made the fuel pick up pipe out of 1/2" copper pipe approx. 12 inches in length
I had a suitable flange which is welded to the pipe with a brass hose connector. I have sealed off any metal connection with gasket material
My concern after doing this I was wondering if I may have a problem as the tanks are aluminium and really do not wish to have any corrosion issues ?
PT Taylor
- Auckland New Zealand
---
February 2022
A. Hi PT. The bad news is that aluminum and copper are very highly incompatible galvanically.
But the good news is that you need both a conductive liquid path and a conductive metallic path to enable galvanic corrosion and you may have not even have either. Diesel fluid is not water and is quite non-conductive, and your gasket material seems to mean no metallic connection either (assuming there are no metal bolts through the gaskets holding the parts together).
Luck & Regards,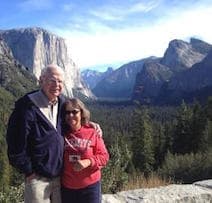 Ted Mooney
, P.E. RET
Striving to live Aloha
finishing.com - Pine Beach, New Jersey
---
---
↓ Closely related postings, oldest first ↓
---
---
2001
Q. I am designing a cooling element to be used in a closed circuit fluid filled electrical component cooler. The heat exchanger and part of the cooling element are copper, and to save weight and price, part of the cooling element is aluminum. The pump may or may not also contain aluminum parts. I am aware of the galvanic corrosion problems of this combination of metals, both in theory and in first hand experience. My main two problems with this situation are 1.) Precipitation of oxides out of the cooling fluid which would clog the system. and 2.) Consumption of the aluminum parts that may cause leakage. I would sincerely appreciate any suggestions to prevent these two occurrences. These are the options I have examined so far:

1.) Place a sacrificial anode in the system to protect the aluminum. To my knowledge this would be ineffective due to the precipitation problem.

2.) Coat the aluminum parts with a thin polymer to protect it. What about scratches, durability?

3.) Add an inhibitor to the coolant. I think this would be a temporary solution that would have to be monitored and refreshed cyclically.
Paul Seabury
- College Station, Texas
---
2001
A. Answer number 3 may well be temporary, but it is certainly widely practiced in everything from automobile radiators to industrial boilers and cooling towers.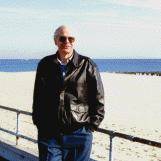 Ted Mooney
, P.E.
Striving to live Aloha
finishing.com - Pine Beach, New Jersey
---
2001
A. Paul:

There might be a third alternative. Have you considered designing your system to operate with oil, is it feasible? Many oils are almost dielectric, so galvanic corrosion would not take place or would be reduced to minimum. Hasta la vista.
Guillermo Marrufo
Monterrey, NL, Mexico
---
2001

I did some more research, and came up with the polymer coatings Nycote and Topcoat. These seem like longer lasting solutions, but I would like to hear of anyone else's experiences with them. I would also like some availability information if anyone has it as I have initially had a really tough time finding suppliers for Nycote in the US (much less pricing). Thank you for your response Mr. Mooney. I still have reservations about adding an inhibitor though, as the product design calls for a solution to be more or less permanent.

Thanks again,
Paul Seabury
- College Statio, Texas
---
---
2003
Q. I am designing a water cooling system, with a small copper heat exchanger and a large aluminum radiator. Will there be a corrosion problem between the two different metals after a few years of continuous use, water temperature will be about 50C Anodized aluminum would be better but this is for a one off project and I was hoping to avoid any special finishes?
Mark Cumper
Designer - Antwerpen, Belgium
---
2003
A. I don't exactly understand the description, Mark. But it sounds like trouble. Aluminum is a very active metal and copper a quite noble one. If both materials touch the same fluid, allowing an ionic path, and there is a metallic path as well, galvanic corrosion seems pretty likely.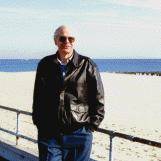 Ted Mooney
, P.E.
Striving to live Aloha
finishing.com - Pine Beach, New Jersey
---
2003
Q. If the copper and aluminium are not connected electrically, except by the water does this improve matters ? Does earthing everything help, or make matters worse by preventing an equilibrium from ever being established ? I thought that if the area of copper was much smaller than the area of Aluminium, then it would be OK.
Mark Cumper
- Antwerpen, Belgium
---
2003
A. Having a small surface area of the more noble metal certainly helps, but I don't think it makes things "okay". However, if the metals are not connected except by the water, I don't believe that galvanic corrosion is possible because you have no metallic path for electron travel.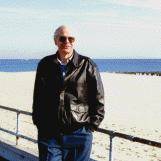 Ted Mooney
, P.E.
Striving to live Aloha
finishing.com - Pine Beach, New Jersey
---
2003

So insulating the copper is all I need to do. Great news.

Thank you for your help.
Mark Cumper
- Antwerpen, Belgium
---
2004
A. I would say analyze your water before proceeding. Aluminum has an excellent oxide layer. If the level of chloride & sulfur & copper is low in water, aluminum can be used. Pitting is the issue in aluminum. Copper does better than aluminum for atmospheric corrosion but it is quite susceptible at various pH levels. Overall aluminum shows lower corrosion rates. pH for aluminum use is between 3.8 to 8.

Small copper to large aluminum sounds like a good plan as far as the area for galvanic goes.
Kam Dianatkhah
- Dallas, Texas
---
---
2004
Q. I have a client that has a Mansard style roof made of copper. He would like a decorative fence on the top flat portion of the roof. We are thinking of using an aluminum powder coated or painted railing. The railing will never touch the copper. Will the rain water that hits the aluminum cause corrosion on the copper? Or will it affect the patina finish that is on the copper roof?

Thanks,
Darren Ratzow
Home Builder - Oconomowoc, Wisconsin, USA
---
2004
A. Galvanic corrosion is possible if there is a metallic path (through screws). If there is not a metallic path, galvanic corrosion cannot occur. Even if it did, copper is the noble metal and aluminum is the active metal, so it is the aluminum that would corrode. Patinas, however, are tricky things; so I personally would not promise no effect on the patina if there is in fact a metallic path.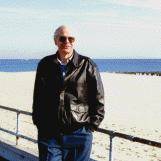 Ted Mooney
, P.E.
Striving to live Aloha
finishing.com - Pine Beach, New Jersey
---
---
2005
Q. Hi, we are currently using a thermally clad printed circuit board with aluminum base that has many high current LEDS. The aluminum underside of assembly is coated in Dow Corning 340 non curing paste and bolted to an anodized Aluminum extrusion through which water is circulated @20 °C. We have the option of replacing the aluminum base of thermally clad board with a copper base with improved thermal conductivity. However will I have aluminum-copper interaction problems when bolting the new copper base to aluminum extrusion.
Will the aluminum suffer corrosion?
Pauric Hennessy
lighting - Ireland
---
2005
A. Any path for electricity and transfer of atoms (ions) means aluminum will be sacrificed by copper. Such a case would happen with humidity.
Guillermo Marrufo
Monterrey, NL, Mexico
---
2005
A. Copper is PLUS 0.34 volts OVER Hydrogen. Aluminum is negative 1.7 volts UNDER Hydrogen, that is 2.04 apart with Copper the anode, therefore copper would be sacrificed to the aluminum. However, if chlorides from salt air is around, then the aluminum will also be corroded. Properly sealed, preferable dichromate sealed, aluminum is non conductive and hence zero with respect to hydrogen.

Robert H Probert
Robert H Probert Technical Services

Garner, North Carolina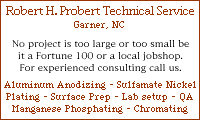 ---
2005
A. Robert, I believe that, while your numbers might be correct, your conclusions are the reverse of what is correct.

Is not Guillermo's conclusion correct, and the aluminium will corrode while the copper will not corrode?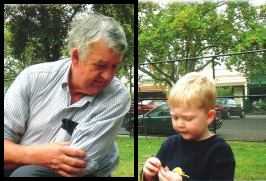 Bill Reynolds
[deceased]
consultant metallurgist - Ballarat, Victoria, Australia
We sadly relate the news that Bill passed away on Jan. 29, 2010.
---
2005
The aluminum is "anodic protected". The Anode "gives", the cathode "receives".

When you anodize 2024 the copper plates out (but may not bond), onto the cathode (aluminum or lead or stainless steel).

In this case the copper dissolves away from the higher potential and tries to plate on (and may not bond) to the lower potential.

Robert H Probert
Robert H Probert Technical Services

Garner, North Carolina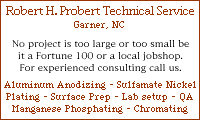 ---
2005
I must continue to disagree, Robert. You're trying to turn the whole electrochemical series on its head by saying that the more noble metal corrodes while the less noble metal gives protection.

The reactions that may occur in anodising, where a large voltage/current runs through an electrolyte between two dissimilar metals that are not otherwise joined, are not relevant to the case described by Pauric Hennessy. He proposes simply clamping aluminium and copper together and wonders if there will be corrosion of one or the other. As Guillermo says, in the presence of humidity, the aluminium will corrode, as per the electrochemical series.

Will somebody else please buy into this discussion? Am I missing something that Robert sees, or is Robert seeing something that isn't actually there?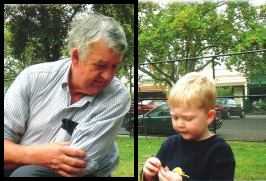 Bill Reynolds
[deceased]
consultant metallurgist - Ballarat, Victoria, Australia
We sadly relate the news that Bill passed away on Jan. 29, 2010.
---
2005
Aluminium is often used to protect copper water pipes from pitting. The aluminium is referred to as a sacrificial anode, as it will dissolve under these conditions. That makes the aluminium anodic and the copper cathodic. However, aluminium is usually covered in a protective and tenacious metal oxide that significantly shifts the oxidation potential of the "aluminium"; actually the potential in this case will be that of the aluminium oxide. Exactly how the aluminium-copper system will corrode will depend on the environment it is in. If the chemical environment promotes failure of the aluminium oxide layer, then the aluminium will corrode, if it does not, the copper MAY corrode.

Trevor Crichton
R&D practical scientist
Chesham, Bucks, UK
---
2005
? Now, I'm more confused. Is it correct that aluminum oxide is dielectric or non conductive? If so, how could it have a position in the galvanic series? The only possibility I see is that there are pores in the oxide layer produced by anodizing an aluminum surface. Someone please comment in this direction. Guillermo Marrufo.
Guillermo Marrufo
Monterrey, NL, Mexico
---
2005

Ever since Mr. Probert started noting here that anodized aluminum is non conductive (which goes back a couple of years now), and which was something I always knew but hadn't really thought through, I've noticed the many outdoor applications of anodized aluminum fastened with stainless steel bolts, or u-bolted to galvanized metal, etc. And my observation has been that this seems to cause little to no galvanic corrosion problem in most cases. If the anodized coating were broken where it meets with the other metal, I guess it would be a problem. But if the anodized coating is broken elsewhere than at the connection, there still would be no metallic conductive path and apparently no galvanic corrosion. So it's good theory and born out by experience.

But as for this particular question, Mssrs. Reynolds and Crichton must surely be right: aluminum is the base metal that corrodes and copper is the noble metal that is protected.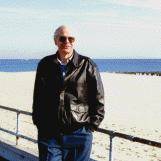 Ted Mooney
, P.E.
Striving to live Aloha
finishing.com - Pine Beach, New Jersey
---
November 25, 2008
A. Gentlemen:
From an everyday application and interaction of metals standpoint, we build MRI room [Faraday Cages.]
The most common observation has been that in the absence of special finishes, in an intentionally conductive application, the copper will always corrode the aluminum. To prevent/delay the reaction, we normally sandwich stainless components depending on the application to safe guard the aluminum leaving it now solely exposed to moisture effects.
So in magnetic fields and ground isolated rooms, the metal nobility relationship seems to always rule the day.
I hope this helps a little to clarify which metal would otherwise always corrode on contact.
Luis G. Botero
- Riverside, California, USA
---
July 28, 2010
A. Aluminum fins are pressure bonded to copper tubes in cooling coils. A manufacturer recently disabused me of the notion that a little bit of insulating goo was attached to the aluminum fins before the tube was expanded into a tight fit with the aluminum fin.
Water will run off of the dehumidifying aluminum and copper evaporator, and, if the identically configured coil is condensing in the rain, the entire coils will get wet, yet they will last almost indefinitely.
However if one sprays either coil with tap water, as is often done to bring down the condenser temperature on a hot day, or on the evaporator for humidification, the aluminum will rot away or oxidize into a brittle non conducting useless wafer within a year.
I don't get it.
Jack Hunt
HVAC Consulting - Los Gatos, California, USA
---
June 12, 2012
A. I have worked in electrical distribution for many years and I can definitely say that in bi-metallic joints between copper and aluminium, the aluminium corrodes away and the copper stays intact.
Thunder Lightning
- UK
---
July 3, 2012
A. I have inspected over 70 newer wood decks attached to aluminum sided homes which used ACQ treated wood in the deck with the results being the dissolution of the aluminum siding into fine lace. In areas of high rain water splashing the aluminum siding is proportionately dissolved.
Terry Ethridge
Home Inspector - Kingston, Ontario, Canada
---
July 5, 2012

Very interesting, Jack. Apparently rainwater, which is of course distilled, is sufficiently non-conductive that there is no galvanic action. Galvanic activity requires two metals of different potential (copper and aluminum - check), a metallic connection between them (check), and a conductive fluid in contact with both of them (tap water: check; rainwater: no check).
Thunder: Your parents were quite the jokesters. I suppose your wife's name is Heat :-)

Hi Terry. Thanks. Speaking as a homeowner, not as a professional, ACQ is murderous. I used electrogalvanized (zinc plated) deck screws on some mixed CCA and ACQ for a deck repair and every one in the ACQ was gone (rusted completely through) in one year. The earlier types of pressure treated wood like CCA may have been more dangerous in some ways, but I'd bet that ACQ will eventually be banned as well -- for one thing it is way, way more corrosive to anything it touches than CCA was.
Regards,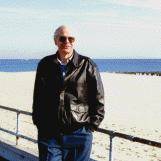 Ted Mooney
, P.E.
Striving to live Aloha
finishing.com - Pine Beach, New Jersey
---
---
November 2, 2010
Q. Our shop fabricates and repairs current carrying arms for electric arc furnaces. We are having trouble with one particular set of arms that are built from 6061-T6 aluminum. The front contact surface of these arms is a 1/2" thick c101 copper plate that is explosion bonded to the aluminum. The arm body appears to be experiencing severe galvanic corrosion at the point where the copper and aluminum meet.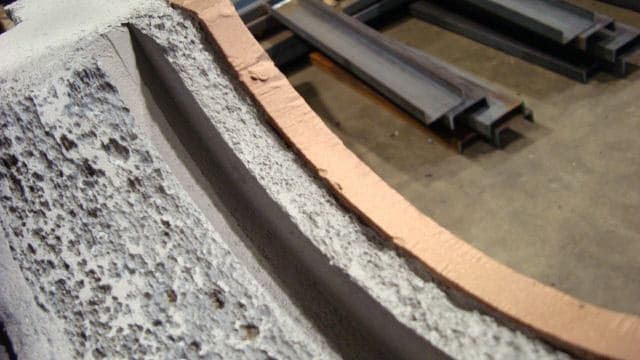 We have tried using a ceramic coating on the arms, and it helps slightly, but doesn't hold up to the harsh environment these arms are exposed to. We also recently purchased a new set of explosion bonded front plates with a .015" thick niobium interlayer between the copper and the aluminum to experiment with. We are looking for some input to make sure we are going in the right direction, and possibly some suggestions for preventing the corrosion.

Thanks,
James Finley
Service Technician - Huntington, West Virginia, USA
---
February 26, 2013
Q. We have a big problem with hydrogen gas released in the radiators made of aluminium.
(some parts of wall hung boilers are made of copper.)
Some hydrogen gas is released inside the radiators and they can't get warm completely.
Can anybody say is there a way to stop this reaction, at least not to release the hydrogen gas?

Is there something to add to the water to stop this?
Sarbast parvizy
hydronic heating technician - sanandaj, kurdistan, iran
---
---
March 21, 2013
Q. Hi all! great forum!! congrats!!

I would like to discuss about a possible project I am trying to design.

I would like to use aluminum tubing (probably annealed 3003 series) to circulate liquid (water based with some anti-freeze, similar to car engines coolant) to gather energy (heat) toward an open loop liquid reserve.

I am afraid of the longevity of the system because of possible corrosion inside the aluminum tubings (probably ~0.5" ID)

Is it very dangerous if some copper components are installed somewhere in the loop (without direct contact to aluminum piping of course)?
Could be in the form of a valve or a few connections. Would represent a very small % of the total area

Also, if some copper pipes would be used as exchanger coil within the liquid reserve? same problems?

Then lastly, is there any way to setup sacrificial metal in the reserve and some environmentally friendly additives/inhibitors that you would recommend ?

Most car engines feature parts in aluminum and steel, and some older cars even had radiators and heater cores done in copper and I don't recall to notice a problem with galv corrosion on the alum parts or it was very small even after 10-20 years usage with coolant.

Thanks all for your time!
John Poirier
designer, interested - Montreal, Quebec, Canada
A. Hi John. You cannot have galvanic corrosion without a metallic connection between the two metals. Yes, the corrosion inhibitors in automobile antifreeze are quite effective :-)
It is possible to use magnesium anodes as sacrificial anodes if desired -- they are used in home water heaters.
Luck & Regards,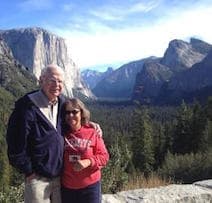 Ted Mooney
, P.E. RET
Striving to live Aloha
finishing.com - Pine Beach, New Jersey