Where the world gathers for
plating, anodizing, & finishing Q&As since 1989
-----
RoHS compliant Plating to replace Bright Blue Zinc Type II Class III
Q. I am trying to find a plating that will be an equal replacement for Bright (blue) Zinc Type II, Class III per ASTM B633 [affil link] or JIC 3141.

To implement the RoHS compliant material I need to replace the note on the product drawing to call out a new RoHS plating. Is it as simple as leaving the existing note and adding a note which states "must be RoHS compliant"?

Help!
Brian Gearhart
- State College, Pennsylvania
2005
---
2005
A. I have been updating prints with "part must be RoHS compliant" as a general note. As for the finish note I leave the ASTM B633 [affil link] note as is and add "hexavalent chromium free" to the end of the note. This allows the plater to use a trivalent product or a chromium free product. This also covers you so you don't have to change prints when the chromium passivate changes.
Todd Leifheit
- Englewood, Colorado
---
2006
Q. Our company currently uses approximately 30 different screws that are Zinc plated. Three of those have dichromate finish and one has chromate finish. Does all zinc plating contain some type of chromium and will this affect RoHS compliance?
Barbara Thomas
- Bowling Green, Ohio
---
February 2006
A. Zinc plating is subject to white rust; to prevent this, virtually all zinc plated articles including screws are conversion coated. In years past, almost all of this was hexavalent chromate conversion coating--which is non-compliant.

But in the last couple of years trivalent chromates (that are compliant) have become widely available. Hexavalent chromate is proscribed, trivalent chromate is okay. It is a matter of you specifying that the plating must be RoHS compliant. There are some shops, and yours may be one of them, that have not yet converted in full (or at all) to hex-free chromate conversion coating.

P.S.: "Trivalent chromate" is an oxymoron since the chemical meaning of "chromate" is CrO3, but these trivalent conversions coatings are called 'trivalent' chromate nonetheless.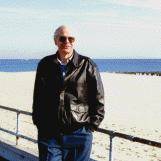 Ted Mooney
, P.E.
Striving to live Aloha
finishing.com - Pine Beach, New Jersey
---
August 2, 2010
Q. I'm Hio,from automotive prod. Just want to know if Zinc blue coating can comply with RoHS requirements?
Hio Min Hin
production - Malaysia
---
August 3, 2010
A. Hello, Hio.
Yes, zinc plating followed by blue chromate conversion coating will comply with RoHS requirements as long as it is a modern proprietary "trivalent chromate". Older style hexavalent chromating will not comply with RoHS. Good luck

Regards,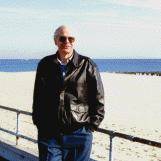 Ted Mooney
, P.E.
Striving to live Aloha
finishing.com - Pine Beach, New Jersey
---
February 19, 2013
Q. How can I get blue passivation with RoHS compliance?
Anyone from India can suggest me please.
Parin Sheth
- Umbergaon, Gujarat, India
---
---
Hexavalent free anti-corrosive coatings for zinc plated screws
April 28, 2014
Q. We use zinc plated screws and have been told we need to have all fasteners (screws 2 mm to 6 mm diameter) Hexavalent Chromium free. Our supplier is telling us that that is impossible. We would prefer to avoid SS hardware.
Jeffrey Phoenix
product designer - Ithaca, New York USA
---
April 28, 2014
A. Hi Jeffrey. You and your supplier are either misunderstanding each other or you need to find a new supplier. Hexavalent-free hardware is required in Europe, and for a few years now every automobile in the world uses only hexavalent-free hardware :-)
Regards,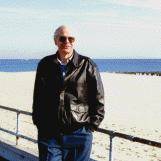 Ted Mooney
, P.E.
Striving to live Aloha
finishing.com - Pine Beach, New Jersey
---
April 28, 2014
Q. Ted: You do mean Cr6+ FREE -- not 0.1% as required by RoHS? Our supplier says they can get RoHS compliant hardware but they cannot guarantee Cr6+ free. Thanks again,

Jeffrey
Jeffrey Phoenix
- Ithaca, New York USA
---
April 2014
A. Hi again. There is no such thing as zero when it comes to chemical constituents. But yes, there are expensive non-chrome conversion coatings. Whether they truly approach the general usefulness of trivalent chrome conversion coatings is, I believe, only a matter of opinion -- but they do exist. The issue is that you need to find a plating shop willing to install them in their treatment line in place of the chromate conversion coating process.
Some brand names include Picklex and Sanchem, but several of the major suppliers of chromate conversion coating processes can also offer these non-chrome passivation treatments.
Regards,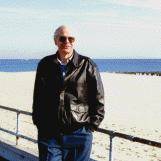 Ted Mooney
, P.E.
Striving to live Aloha
finishing.com - Pine Beach, New Jersey
adv.: