Where the world gathers for
plating, anodizing, & finishing Q&As since 1989
"My GCSE Project: protecting candle holder from rust"
-----
2005
Q. I am currently in the process of researching different materials and designs for a candle holder in my GCSE project. I have chosen to use mild steel because it is quite easy to cut and shape, and is fairly cheap.
I am making 3 final models - one to stand on the floor, one to sit on a table and one to hang on a wall. I want my designs to look good and not rust, as it would be used in someone's house, so how will I get it not to rust?
Another question I need to ask you is how could I join different metals together so that it would be strong and wouldn't affect the appearance of my design?
Jordan B.
Student - Congleton, Cheshire, England
---
2005
A. Hi, there are several ways you could make it not rust, there is Chrome, Nickel, Silver, tin, all will took nice if done correctly, as for joining the metals that isn't my field but I would imagine you could braise them together. Hope his helps.
Shaun Moore
- Kent, UK
---
2005
A. Jordan, if you're going to use mild steel indoors, you may be able to get away with a clear coat of organic compound- a varnish or shellac, etc. If those don't seem like they will stand up to the punishment you expect your designs to receive, then paint (primer plus topcoat) may be the best process. The next step in cost and protection is electroplating.

Take a look at common metal chairs, lamps, etc- you'll likely notice that they're silvery colored. That comes from electroplating. Chromium over nickel is common, less so is nickel by itself. There's probably a very good reason that folks who sell lots of chairs and lamps use electroplating, rather than something cheaper.

Regarding joining, mild steel welds relatively easily. You'll likely need to grind the weld bead to make it attractive, but that depends on your welder's skill and what you consider aesthetic.

Good luck!

Lee Gearhart
metallurgist - E. Aurora, New York
---
2005
A. Jordan, you are embarking on a massive project and I wish you well. Once you have fabricated the articles, you will need to clean them up and coat them. Mild steel is not the simplest of things to electroplate, as you need to get the steel surface correctly prepared. This is really a professional's job and taking into account the size of your parts, I very much doubt your school will have the facilities to do it. However, assuming you can get the facilities, the world is your oyster as far as finishes are concerned. Once you have a good coating on the mild steel, you can put down almost anything that will impart a metallic colour; you can use gold, silver, copper, brass, nickel, lead etc etc. All of these will give you a wonderful finish, but the practicalities of getting them are going to be against you. You may be lucky and have a commercial electroplating company in your area; you may be even luckier and have one who is prepared to help you do a one-off job free of charge, especially if you tell them it is for your GCSE course and that you are fantastically keen on learning all about electroplating and how to use it. Saying all this, there are other ways around it.
You can use paint to give you almost any colour you want. Alternatively you can use lacquers that are specially designed to look like gold or copper or brass, etc.
If you want to be novel, you could try "bluing" the mild steel by careful heat treatment and then put on a clear lacquer to protect it. You can get either a uniform (ish!) colour or a progressive one from very pale and almost nonexistent to one that is very deep blue and almost black.

Your first problem will be joining your metal parts together. The most common way of doing mild steel is to weld it, but I wonder if your school would let you loose with a welding torch - perhaps you should check on this first! An alternative joining method is to braze the parts together. This is a lower temperature and safer joining process and your school will be more likely to let you do that as opposed to welding. Once you have joined the metal parts together, you will have to clean up the joints. You will also have to remove all surplus metal and metal oxides from the joint; this can be very time consuming but it is well worth doing as good job as you can because any defects on the metal base will be reflected in the final surface coating. In my opinion, the surface preparation for subsequent coating is THE MOST IMPORTANT single step in getting a good final surface. Good luck.

Trevor Crichton
R&D practical scientist
Chesham, Bucks, UK
---
August 5, 2008
A. If you need a coat of Zinc Plating put on your project, I can do this free of charge as it's a job I have done for the last 23 years or so and I am all for young people doing this sort of stuff. Tesco shopping trolleys are covered in zinc (so you know what it looks like).
If you need me to do it for you, let me know.
Jim!
Jim Haymes
- Ashford Kent England
---
August 6, 2008
Hi, Jim. That's a kind offer, but this forum serves both as a way for people to chat and as a durable technical resource. That means that some of the threads were posted today, and others were posted years ago. Jordan's inquiry was from 2005.

Regards,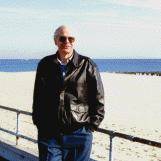 Ted Mooney
, P.E.
Striving to live Aloha
finishing.com - Pine Beach, New Jersey