Where the world gathers for
plating, anodizing, & finishing Q&As since 1989
-----
Silver Plating Adhesion Tests & Problems
Q. Need your help on proper baking of samples to oven then test for plating adhesion. Is it required to load sample inside the oven before ramping to the required temperature then after completing the baking process, wait for the oven temperature to cool down before unloading the samples out of the oven?
Miongski Pix
- Los Angeles / California
March 19, 2022
---
---
↓ Closely related postings, oldest first ↓
---
---
2000
Q. Dear Reader,

I am interested in a non destructive adhesion test for electroplated stainless steel parts with a precious metal. I would be grateful for any suggestions with regard to this test as it is proving quite difficult to find any company / literature which can offer a solution.
Sean O Reilly
- Republic of Ireland
---
2000




A. Adhesion tests are destructive to at least the plating. the chisel test is the only test that I am aware of that is only minorly damaging to the parent metal.

Most shops will run test panels or scrap parts that are absolutely identically processed and those are destroyed.

James Watts




- Navarre, Florida






---

2000




A. Hey Sean,

I have used a high tach (very sticky) cellophane tape (I think is was Scotch tape #602). All you do is press the tape in place and run your finger over it to get out the air and make good contact with the surface. A quick pull of the tape should tell if you have adhesion. As I remember, the tape represents about 5 to 10 pounds per square inch. A little bit of alcohol on a soft rag (we used a lint-free paper product) will clean off the residue.

Regards,

Fred Mueller, CEF




- Royersford, Pennsylvania





---
2000




A. I conduct testing of plated and coated automotive parts. You might want to get a copy of ASTM B571 [affil link]. This is a specification from the American Society for Testing and Materials and is titled "Standard Practice for Qualitative Adhesion Testing of Metallic Coatings." It is a few adhesion tests that may or may not be applicable to your situation. I have found that adhesion testing usually is destructive, even some of the tape tests.

I have done some adhesion testing in the past. The tests I have done consist of a corrosion test (salt spray or CASS), scribing the part (which is destructive) before or after the corrosion test, then using pressure-sensitive tape. The tape is applied then peeled away quickly to see if any coating or plating peels away with the tape.

I hope this helps!




Tim Neveau




Rochester Hills, Michigan






---

2000




A. You might also try glass bead peening. It is used on IVD aluminum coatings all of the time with little damage to the substrate. If the coating comes off, the adhesion is bad. The peening also densifies the coating, important for IVD aluminum. Any IVD aluminum facility will have a glass bead capability if they do work for the military -- it's part of the MIL spec.




Jim Treglio

- scwineryreview.com
PVD Consultant & Wine Lover - San Diego,
California




A. The tape test is a formal test for a couple of things in metal finishing. I do not think it is appropriate for a precious metal finish. I would not want to buy a watch or a pin or a pen that I paid gold, silver, or etc. price for to only pass a tape test. I doubt if your customers will buy off on it either.

James Watts




- Navarre, Florida




2000





---
2000
A. Sean,

Have you tried a bake test? We have used bake testing to not only enhance adhesion, but to check for blisters and lifting plating. (250 Degrees C for 1.0 hour, 400 degrees C for 5-20 min. pending on the grade of your Au deposit.)

Good Luck,
Mark Kruzel
- El Cajon, California
---
2000
A. Dear Mr Sean,

There is this test prescribed for Silver Plating in Indian Standards :

that is to take a round tipped Mild steel rod and rub it back and forth five six times on the Silver/precious Metal plating . The Heat caused by the vigourous rubbing and pressure applied causes an improperly adhered plating to come off and fail the test.

Haven't tried it myself and I am quoting from a Sunday morning hangover memory. If you want a copy of the Indian Standards, write again with your mailing address to enable me send it to you.

Regards,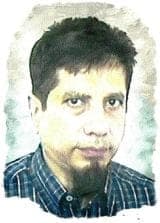 Khozem Vahaanwala
Saify Ind

Bengaluru, Karnataka, India

---
---
Multiple threads were merged: please forgive repetition, chronology errors, or disrespect towards other postings [they weren't on the same page] :-)
---
---
Q. What is a fair adhesion test for silver plate over nickel flash over aluminum base material. The part is a large intricate housing used in cellular towers. We are trying bake tests but are getting conflicting suggestions for time and temperature. Is there a standard in the plating industry? Plating integrity is critical so we must test each housing 100% at this time.
Rob McCulley
- Salisbury, Maryland, USA
2001
---
2001
A. I would use an aluminum coupon of the same alloy as the box. Run a coupon with each box, bend the coupon back and forth over itself until it breaks, use a pen knife to scrap at the broken edge, you should have NO peeling away from that edge, even when viewed with a 15X loupe.

Also, don't nickel flash, put 2-4 tenths of a mil of nickel under the silver.

Also make sure you correlate the coupon adhesion with it's related box so you know that if the coupon is good, so is the box.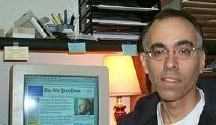 Tom Pullizzi
Falls Township, Pennsylvania
---
---
Multiple threads were merged: please forgive repetition, chronology errors, or disrespect towards other postings [they weren't on the same page] :-)
---
---
Adhesion Test for precious metal plating
2005
Q. Could you please tell me what will be the parameters for post plate baking for parts that have been plated per AMS2411 [affil link] and are made of low alloy steel, AMS 6304 of maximum hardness 40 RC?

Thank you
Georgia Spiropoulos
aerospace - Longueuil, Quebec, Canada
---
2005
A. My QUICK review of AMS2759/9 [affil link] says you want to use 375 °F for 3 hours minimum.

Lee Gearhart
metallurgist - E. Aurora, New York
---
---
Silver plating peels off at thread roots
April 30, 2011
Q. Hi all,

One of our vendors doing silver plating AMS2410 [affil link], AMS2411 [affil link] in steel metal (AMS6322). But after Baking few of the parts in a lot have peel off, blisters. Since all parts are INTERNAL THREADED NUTS, peel off happened at thread roots. Could you please advise the root cause and corrective actions.

Many Thanks in advance,
SAJITH S.K.
QC INSPECTION - Bangalore, India
---
July 27, 2011
A. My impression, from your description, is that your vendor is not getting coverage of the nickel strike prior to silver plating on the internal threads. The internal threads are very low-current density areas and usually require longer tank times in the nickel strike and silver strike baths before the silver plate bath. As for AMS2411 [affil link], there is only one company, to my knowledge that can meet the requirements of this specification without either violating the letter of the specification, or having a reject level of >65%.
Kent Backus
Fort Worth, Texas, USA
---
July 27, 2011
A. Another possibility is that the root of the thread is not getting clean for any number of reasons.
James Watts
- Navarre, Florida
---
---
Chisel-Knife Adhesion Testing of

AMS2411
[affil link]

Silver Plating

August 15, 2019

Q. We are getting inconsistent adhesion test results when silver plating per AMS2411 [affil link] on low alloy steels (Thickness: <.001"). ASTM B571 [affil link] provides vague guidelines as to how to perform the chisel-knife test, although we believe that the inconsistent results might arise from how the chisel/knife shears the plating interface, i.e., force used, angle, etc.

Any thoughts as to why some facilities pass a given plating batch and others fail parts from the same batch. Most suppliers seem to prefer the knife method as the plating is usually under .001". SAE committee for AMS2411 [affil link] seems to revise the adhesion requirements often, so I am wondering if my issue is more widespread than I thought.

Fabian Edelmann

- Montreal, Quebec, Canada