Where the world gathers for
plating, anodizing, & finishing Q&As since 1989
"Ni/Cr coating thickness"
-----
2005
Is it possible in a cross section sample to measure the thickness of Ni and Cr individual layers? If so then how (I will assume some sort of etch at this stage).
Chris Vines
- Melbourne Australia
---
2005
Yes, certainly it is possible. The question is whether the accuracy is sufficient for your purposes. For decorative nickel/chrome, you can measue the nickel okay, since accuracy by this method is about ± .00005", but the chrome layer is too thin to measure. If you're talking about hard chrome of .0001" or more, then you can measure chrome too.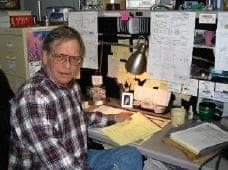 Jeffrey Holmes, CEF
Spartanburg, South Carolina
---
2005
Thanks Jeffrey, but what I realy need is a method to optically separate the two. The total coating thickness at the moment is about 22 microns but we want to determine if it is multi layer Ni/Cr or a single of either.
Chris Vines
- Melbourne, Australia
---
2005
You will need metallographic mounting and polishing capability, and a metallographic microscope. Assuming the plating is on steel, use nitol etchant (2% nitric acid in ethyl alcohol) for .5 - 1 minute. This will expose the grain structures so you can see what you have, but on decorative nickel chrome, the chrome layer may be too thin to be easily seen. An experienced metallographer with good equipment can probably make it out. If you're unsure, a simple spot test (50% HCl) on the surface will react, gving a blue-green color with chrome and no reaction or color on nickel.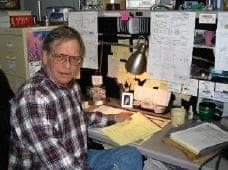 Jeffrey Holmes, CEF
Spartanburg, South Carolina