Where the world gathers for
plating, anodizing, & finishing Q&As since 1989
-----
PASSIVATION -- Chelant Passivation Chemicals or Nitric Acid ?
2005
I need to passivate to SS vessels and don't know which system is best - Nitric Acid or the process described below. The vessels are surplus and will be used in a system to to filter and flush lubrication oils.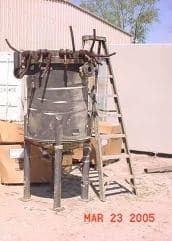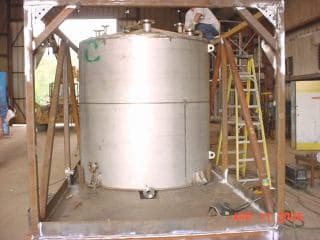 The vendor provides the following on his website

Selective Abstraction Passivation

... is an electrolytic treatment which provides a passive film superior to the hazardous Nitric/HF pickling, second only to electropolishing. What's even better is it does so while using very mild chemicals and without creating a hazardous waste.

Chelant Passivation Chemicals

The new ASTM A967 [affil link] standard establishes the use of chelant chemistry to passivate stainless steel. Rather than use the extremely hazardous Nitric or Nitric/HF blends, we can now provide a quality passivation job with milder chemicals such as Citric acid blends.

Chelant Passivation Services

Our customers have applauded our move away from the Nitric acid passivation to the newer chelant passivation procedures. Chelant passivation provides the same if not greater level of passivation without the safety concerns. Rather than use a product with a pH of 1, we can now do the job with a pH of 3.5.

Rust Removal

Rust removal from stainless steel can be tricky. . . we have some outstanding methods for removing rust from stainless steel. Not only does it remove a contamination that is likely to spread to other areas, it also passivates the entire surface.

Thanks
Tim Scott
- Mandeville, Louisiana
Ed. note: Comparing nitric passivation to non-nitric passivation has usually led to heated debates here, where no one's position budged anyway. It threatens to be worse when we compare nitric acid to a proprietary alternative, but I guess we'll find out how it goes :-)
---
2005
There are a number of good passivation processes available to the industry today, many of them are safe and environmentally friendly. It is certainly not necessary to use nitric or nitric/HF systems.

ASTM A967 [affil link] and SAE/AMS2700 [affil link] allow the use of citric acid formulations for passivation. Citric acid is a mild chelant. These specifications are not a generic authorization to use chelating agents for passivation.

There are also excellent products that will remove rust and repassivate the surface of rusted tanks, etc. However, once pitting has occurred on the surface it is no simple process.

Let us know if we can help in any way.


Lee Kremer
Stellar Solutions, Inc.

McHenry, Illinois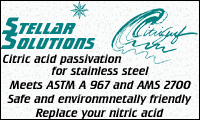 www.finishing.com is made possible by supporting advertisers like ...
this text gets replaced with bannerText