Where the world gathers for
plating, anodizing, & finishing Q&As since 1989
"Cheap Imitation Jewelry"
-----
2005
Q. What is this cheap Imitation jewelry, How is this manufactured, on what base metal this is done, what is the minimum gold thickness or the dye coat or minimum silver thickness. Experts please comment.

Panjala Mukesh
fashion jewelry mfgr.
Hyderabad, India
---
2005
? Which "cheap imitation jewelry" are you referring to, Mukesh? Minimum gold thickness sold from the back of a truck or by Nordstrom's? Approved for sale in which countries? I'm sure there is a range of imitation jewelry, and some may be cheaper than others. Some Chinese jewelry is cadmium-based, American jewelry may be nickel-based, and European jewelry must be nickel and cadmium free. I think copper and brass are common substrates. Thanks!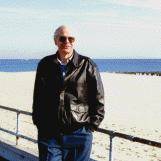 Ted Mooney
, P.E.
Striving to live Aloha
finishing.com - Pine Beach, New Jersey
----
Ed. note: After this response we gradually grew to understand that the term "imitation jewelry" is used in India for what we call "costume jewelry" in the USA.
---
2005
Hello Sir,
At Hyderabad (Charminar) many jewelers sell ERs, NKs, chains, Bracelets, etc for 0.25-0.75 dollar (15 to 30Rs) which is very cheap, and are long lasting for more than 6 months, I am making jewelry on tin alloy which hardly last not more than one week, although I use Degussa's bath and 24k color bath 4-5 microinches gold.
How do other people manage to make that kind of cheap jewelry, what could be the base metal and some seems to look like Rhodium and gold plated (not dye coat). I really wonder.
Can anyone suggest me the base metal which is suitable to make imitation jewelry?

Panjala Mukesh
fashion jewelry mfgr.
Hyderabad, India
---
2005
I can't really answer that question since I'm not familiar with that jewelry. Sorry. But if it is, as you say, gold plated; and it is cheap enough to imply that the gold HAS to be thin; and it still shows good durability; then it sounds like it has been titanium nitrided after the thin gold plating. But we'd need to find someone with jewelry experience to know if that's actually the case :-)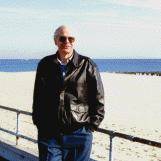 Ted Mooney
, P.E.
Striving to live Aloha
finishing.com - Pine Beach, New Jersey
---
2005
Q. Thanks Ted. Can we do Titanium Nitriding on zinc alloy/lead alloy/tin alloy. Will it with stand Nitriding temperature of 400-750 °C?

Panjala Mukesh
fashion jewelry mfgr.
Hyderabad, India
---
2005
A. Mr.Mukesh,
The raw jewellery is made out of Brass, Copper and castings.
The platers usually do not use Micron plating bath.
This is a gilding flash bath of gold having conc. of around 0.3 gram gold.The bath is not a permanent one because as you plate a reaction takes place wherein dissolution of the base metal usually nickel takes place and the bath is rendered useless after some time. But 90% of the gold is plated out and you can afford to throw the bath and make a fresh one without cost consideration.
The advantage of this bath is that every day you make a fresh bath and you are not worried about tech. problems usually encountered in the usual guaranteed gold bath.
This bath is not of great advantage if you do not have mass production.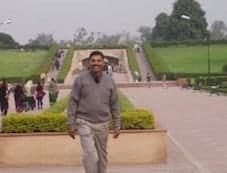 T.K. Mohan
plating process supplier - Mumbai, India
---
March 11, 2008
Plating fundamentals. I tell all of you that no one can use gold micron bath, only flash gold and then lacquer.
Platers in Mumbai do that 2nd gold plating. That's only main Mumbai platers knows because rate of gold 13000 /10 gm how can you manage I'll tell you main fundamentals. Thanks
raju bhai
hobbyist - saharanpur, India
---
March 11, 2008
Sorry, but I could not understand that posting, Raju.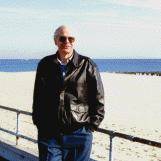 Ted Mooney
, P.E.
Striving to live Aloha
finishing.com - Pine Beach, New Jersey
---
May 2, 2012
Q. Dear sir,
In making of white metal (used in making imitation jewellery) what kinds of metal are mixed and in which ratio?
Manish Bansal
- Agra, U.P, India
---
Hi Manish. We found to our dismay that Chinese manufacturers sometimes make jewelry, even jewelry for small children, from cadmium (a biocumulative poison). But zinc diecastings can be used as well.
Regards,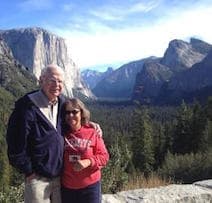 Ted Mooney
, P.E. RET
Striving to live Aloha
finishing.com - Pine Beach, New Jersey
---
---
Costume Jewelry for Photo Jewelry
January 13, 2017
Q. I am having a terrible time finding reputable trustworthy companies that will provide me with NON-TARNISHING costume grade jewelry. It seems like an impossible task. What type of metals/plating should I go after to get a TRUE non-tarnishing product? Or is it even possible.

I sell mostly to "budget" friendly customers, and sterling silver/gold is just too expensive for me to get into at the moment.

I do handmade "custom photo jewelry" which I either use Glass or Resin to cover my photos and use bezels/trays pendants, rings, cufflinks, etc, to craft my pieces with. Most of my bezels/trays are alloy based metals, and those do eventually tarnish...there's NOT a lot of options out there at the moment, it's very hard to find good quality.

I recently started buying Stainless Steel but there's not a lot of options out there, and all of my suppliers are from China, none can be found in the USA. :(

Thanks!
Carole
Carole Ingram
Jewelry Crafting - Lebanon Ohio
---
January 2017
A. Hi Carole. There are century old gold plated watches that haven't tarnished yet. But gold plating has been getting thinner and thinner year by year. It might be worth trying to put a clear-coat like UV-cured nail varnish on the jewelry you buy to see if it deters the tarnish, but it's probably already clear coated.
If you are buying fairly common pieces, you may be able to find them with a titanium nitride finish instead of gold. This looks very similar to gold but would be cheaper and more durable than gold.
Regards,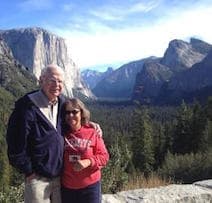 Ted Mooney
, P.E. RET
Striving to live Aloha
finishing.com - Pine Beach, New Jersey