Where the world gathers for
plating, anodizing, & finishing Q&As since 1989
-----
Inert anode material for nickel refining
2005
I work in a sulfide nickel electroplating Refinery. We plate various products here including plating our own starter sheets (1/16" thick layer of nickel on a sheet of stainless steel. We want to change our starter sheet process to inert anodes, instead of the present sacrificial anodea. Does anyone have any information on what type of material would be best to use for an inert anode in our process?
Temperature levels run from 120-150 degrees and pH levels are 1.4-3.0.
Greg Kowal
nickel refinery - Canada
---
2005
Platinum clad titanium anodes are used in all sorts of processes and are very chemically resistant. But you need to be mindful that you can't 'pull electrons' from the anodes without incurring some electrochemical oxidation process to account for it. If there is no sacrificial metal to oxidize, something else (probably hydrogen from water) has to oxidize. In a large scale operation the nascent hydrogen may be a safety hazard, and will leave behind OH- which will raise the pH. So it's not simply a matter of replacing the soluble anodes with insoluble ones.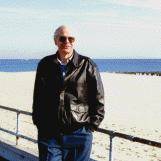 Ted Mooney
, P.E.
Striving to live Aloha
finishing.com - Pine Beach, New Jersey
---
2005
If you want to go to inert anodes , as Ted mentioned platinum plated are probably the best. On these anodes you will create oxygen out of the water, or chlorine gas , if your electrolyte contains chlorid.
If you cause oxygen, your pH of the electrolyte will lower constantly, also the nickel content of your bath will lower constantly. To keep the electrolyte inside some specifications you have to adjust the pH and the Ni- content. To keep the Nickel content constant is quite easy by adding a Nickelsalt, but how do you increase your pH ?
Also you will create costs, as Nickelsalts are usually more expensive than an Nickel-anode.
I think you have to consider all the above before even trying to change to inert anodes.
Marcus Hahn
- Lucerne, Switzerland
---
2005
I agree with the previous responses that platinized titanium can work as an inert anode for your application. Iridium oxide coated titanium will also work. In chrome plating applications which includes nickel plating steps, iridium oxide coated titanium can be more cost effective that platinized titanium. Lead-alloys could also be used assuming that the electrolyte is sulfate basdcd. Lead anodes however are pseudo-inert and will generated a hazardous sludge over time.

If you are thinking of just using inert anodes for starter sheet manufacturing, you may be able to avoid a nickel dissolution system or adding nickel salt. If you are bleeding your main refinery electrolyte due to increasing nickel concentration caused by the anode dissolution efficiency being higher than the cathode deposition efficiency. You should be able to figure that out by performing a mass balance. As Ted and Marcus indicated pH control would have to be addressed.

Hope this helps.
Mike Moats
ELTECH Systems, Anode Manufacturer - Fairport Harbor, Ohio, USA