Where the world gathers for
plating, anodizing, & finishing Q&As since 1989
"How to increase nickel stamper hardness"
-----
2005
I work in a mastering department making nickel stamper for replication. Would like to know what can be done/adjust on the electroforming machine (Alpha Tool) to improve the hardness of the nickel stamper.

Plating bath : Nickel Sulphamic

Temperature : 50 °C

Thanks
Koh Heng
Nickel stamper for CD replication - Singapore
---
2005
Although the words "stamper" and "mold" are presently used pretty much interchangeably, they can actually be somewhat different applications, or at least be different spots along a continuum. CDs are made from what I would call molds whereas some other products are made with what I would call stampers, and to me the difference would be that a stamper has to push solid or semi-solid material, and is therefore subject to higher wear and abrasion.

The nickel stampers for vinyl records and a number of other applications have been chrome plated for longer wear, but this always involves some loss of resolution, and I don't think it's ever done for CD molds. But chrome plating may be applicable if you are making a different product.

As for making the electroform itself harder, NiCoForm [a finishing.com supporting advertiser] has done interesting work in replacing nickel electroforms with a harder nickel-cobalt ally.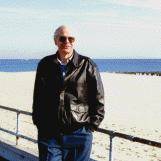 Ted Mooney
, P.E.
Striving to live Aloha
finishing.com - Pine Beach, New Jersey
---
First of two simultaneous responses -- 2005

Ted has made some possibly useful suggestions. There are things which can be done with bath formulations, operating conditions and additives which will produce a harder nickel deposit; the problem is that along with greater hardness you also get increased stress, which causes distortion, and lower ductility, which can lead to cracking. Sulfamate nickel is used in the first place to provide a soft, low stressed ductile deposit; that is it is intentionally soft to avoid stressed and brittle deposits.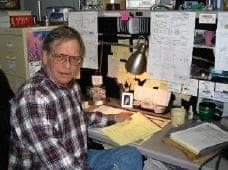 Jeffrey Holmes, CEF
Spartanburg, South Carolina
---
Second of two simultaneous responses -- 2005

The best solution will be to use a nickel cobalt alloy. The maximum hardness will be about 520Hv obtained from a bath containing 600 g/l nickel sulphamate and 6 g/l cobalt (as cobalt) Deposition should be at 50 ASF. Cobalt has the advantage over other hardeners, such as saccharin, that it does not contain sulphur, so there will be no sulphur embrittlement in the nickel when used at elevated temperatures.

Trevor Crichton
R&D practical scientist
Chesham, Bucks, UK
---
2005
We've had good results with a hard Nickel Sulfamate bath (no Cobalt), around 480Hv.
Jeff Marten
- Colorado Springs, Colorado
---
2005
Jeff, how do you get hard nickel with just sulphamate? If you use saccharin or NTS you run the risk of sulphur embrittlement if the deposited nickel is heated to 160 C. I have heard that butyne diol can improve hardness (it definitely improves leveling and brightness), but I have never used it as a hardener by itself. I would be very interested to hear your comments.

Trevor Crichton
R&D practical scientist
Chesham, Bucks, UK
adv.