Where the world gathers for
plating, anodizing, & finishing Q&As since 1989
"Mill finish vs. anodized extruded aluminum product"
-----
2005
I work in the business development department of a company that is going to erect an aluminum extrusion factory. We have chosen our extrusion press and were offered anodizing equipment to complement it.

I have searched the internet and understood that anodizing is a dipping process that produces a thicker and thus more corrosion resistant extruded product.
But it wasn't clear whether it is a necessary procedure; in certain climates or for certain clientele.

I would be grateful if you can help me understand the difference between a mill finish versus an anodized aluminum extruded product. Also the city the factory is being setup in is on the coastline ; so its hot and humid.
Miss Lamya Farid
aluminum extrusion - AFZ, Aden, Yemen
---
2005
Aluminum extrusion and anodizing are two separate, distinct processes. You don't have to do anything to the surface of extruded aluminum if there's no call for it. If certain clientele want an anodized or any other surface finish, they will specify it in a contract. It sounds like you need to hire a consultant to give you advise on this, don't rely on hearsay or what you read over the internet to make a final decision. Just for information sake, a lot of American companies have pulled away from anodizing in favor of different surface treatment processes because of environmental concerns.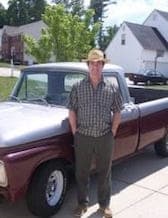 Sheldon Taylor
supply chain electronics
Wake Forest, North Carolina
---
March 24, 2009
Your extrusion plant will produce mill finish extrusions. The quality will depend on the quality of the billets and the dies you use plus the experience of the press operators and die correctors.
Whether you apply a surface treatment to these mill finish extrusions or not will depend on your customers. Some will only require mill finish products. If you are supplying the architectural market then your customers will require powder coated extrusions or anodised extrusions. Anodising is a surface treatment in which an electric current is passed through the aluminium whilst it is immersed in a sulphuric acid bath. This increases the thickness of the oxide coating on the aluminium improving its resistance to abrasion. Natural anodising gives a silver hue to the metal but there are also options for different colours with bronze being the most popular. A wide range of colours can be applied by powder coating. Some markets prefer anodised extrusions others want powder coating. Although many extrusion plants also have surface finishing facilities on site the operation can be sub-contracted if you have local companies that can carry out these operations. The first stage is to identify the requirements of your market.
Alan Castle
aluminium - Gloucester, United Kingdom