Where the world gathers for
plating, anodizing, & finishing Q&As since 1989
-----
Coating Threads For Lens Repair
2005
Hi,

I'm a lens technician (motion picture) and run up against a problem I'd really like to solve. When a lens' focus threads wear, the lens will give inconsistent focus on the film/sensor plane. The standard tolerance is 0um to -10um (measured on an optical bench). Typical practice has been to disassemble the lens and reapply a heavier Losoid grease. This works for a period of time, however, if the lens encounters rough handling (such as in shipping), the problems returns. I'm speculating that the grease is pushed out of the threads leaving excess space. The threads are typically of brass riding on aluminum.

I've been thinking about some sort of coating to build up the threads slightly. Another tech has experimented with Emralon 330 and baking the parts. However, I think he had coating consistency problems and concerns about the toxicity.

I'd like any ideas about a quick, inexpensive process that could be done in a small repair shop.

Any suggestions would be welcome.

Thanks,
Jon Witsell
- New York, NY USA
---
First of two simultaneous responses -- 2005

Teflon coating is available in aerosol cans. Should be more durable than grease...and slicker too.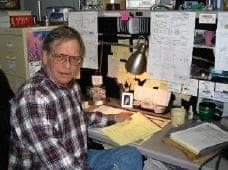 Jeffrey Holmes, CEF
Spartanburg, South Carolina
---
Second of two simultaneous responses -- 2005

Electroless nickel will give an even coating and excellent lubricity on aluminum threads.
Todd Osmolski
- Charlotte, North Carolina, USA
---
2005
So, would be able to carry out this process in a small shop with no plating equipment? Are the chemicals hazardous/flammable?
Jon Witsell
- New York, New York
---
2005
Our Company, ARRI, is the world distributor of Zeiss motion picture lenses. The use of Emralon 330 has been a common practice by Zeiss in the repair of lenses that wear from use. It is sprayed on and then baked. After the coating is hardened, it must be lapped in with the matting part.
George Schmidt
- Blauvelt, New York