Where the world gathers for
plating, anodizing, & finishing Q&As since 1989
-----
Coating for heat exchanger tube ID
2005
I'm designing a shell and tube heat exchanger for a crude unit in a refinery. The tube side fluid is jet fuel @ 500 F and shell side fluid is crude oil @ 250 F. The high tube wall temperature causes fouling / corrosion issues on the shell side. After looking into various options, the most desirable option is to coat the inside surface of the heat exchanger tubes with a ceramic or thermoplastic coating to REDUCE the heat transfer coefficient (with equivalent fouling resistance of about 0.002 to 0.005 ft2-hr-F/BTU) and the tube metal temperature. I made a number of calls to heat exchanger coating vendors (thermoplastic and ceramic), either their materials are not suitable for the temperature or fluid (jet fuel) or they can't apply the coating on the ID or small heat exchanger tubes. Any suggestions or proposals are welcome.
Tin Yin Lam
- El Segundo, California
---
2005
Try hot enamel.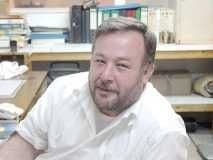 Khair Shishani
aircraft maintenance - Al Ain, UAE
---
2005
Dear Tin Yin Lam
You can try to paint this tube by enamel coating and there are a special formula and raw material in enamel painting for heating and corrosion resistance which used in water boilers.
thanks
Aly Gomaa
- Cairo, Egypt
---
2005
Try applying ceramic carbide compounds and fluids designed to be used on heat exchanger tubes and plates after the surface has been grit blasted.

It will give you great results!
SHANTANU NEWAR
- CALCUTTA, India
---
2007
Tim,
I had major problems with pressure drop. This is so funny because...I had a similar problem with my heat exchangers in my hospital. In 2003, I tried a hi-temp enamel. In 2005, I tried another hi-temp polymer epoxy which promised to be work but only for a little time. When I called the epoxy company complaining about the product failure they in fact said that coatings only lasted for sometime and you had to recoat. I was able to find a product in Germany which is based on Oscillations which took care of my fouling. I have been on this system since 2006 and pressure drop is very low. It's an actual collar that fits on the infeed.
John Aria
- Flushing, New York
---
June 5, 2009
Hey check with Loctite. you will find them easily.

They have ceramic coatings for 288 °C for such applications also they have a product called Magna Crete =>
which can be used on the inside that will prevent heat transfer and also protect from fouling.
Kamad Gandhi
- Calcutta, India
---
November 9, 2010
You may wish to contact Duromar, Plasticor or CONCO as they all specialize in heat exchanger tube coating and cleaning. I work with heat exchanger fouling instruments so I have some exposure to this field - though they are usually used with industrial cooling water - not petrochemicals. Usually the epoxy based coatings impede heat transfer excessively and so are not economic. But as you need to reduce the heat flux, it might work. Realize that the exterior tube wall temperature will increase, while the interior tube wall temp will decrease. I am not sure what will occur in your chemistry. Usually the most fouling prone fluid is placed on the tube side for easier cleaning - if no phase change is occurring. Good luck.
David Schlottenmier
- Sagamore Beach, Massachustts, USA