Where the world gathers for
plating, anodizing, & finishing Q&As since 1989
"Matte black finishes for steel"
-----
2005
We are looking for a corrosion resistant, matte black finish, equivalent to black anodizing on aluminum, for steel components used in high and medium precision secondary mirror support systems.
These assemblies are located above the primary mirror of our 1m to 2.4 m class telescopes. They are exposed to the atmosphere (although not strictly an "outdoor" environment), non-condensing conditions, fingerprints, etc.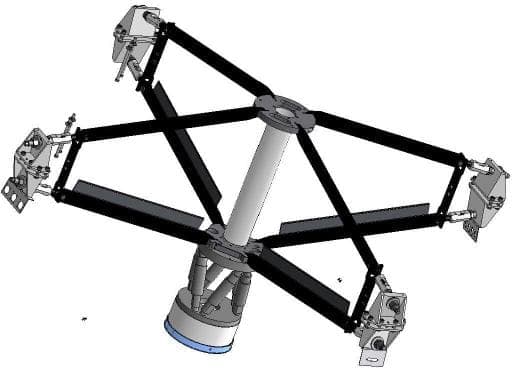 Previous finishes we have used have the following problems:

Powder coat / paint (usually) over passivated zinc ù Coating thickness requires extensive masking required (all joint surfaces, threads etc) Hard to get vendors to do matte finishes
Can't be done by the machine shop in house (lead time delay to send to paint shop / powder coater)

Black zinc chromate: Oxidizes? and "sheds" particles / flakes onto optical surfaces.
ok for use elsewhere on the telescope (in fact we use this finish a lot) but not above the primary mirror

Bluing:Parts distort when heated; Poor corrosion resistance

Black oxide: Poor corrosion resistance (provided by oil coating); Greasy / glossy
Robert Brunswick
- Tucson, Arizona, USA
---
2005
Try black nickel on sandblasted steel.Good luck!
Goran Budija
- Zagreb,Croatia
---
2005
You have a near perfect candidate for Autodeposition. This is a black, 40 or 50 gloss coating that has very little thickness but excellent corrosion and physical properties. It can be applied right over threaded rod without enough thickness to cause problems.

Jeff Watson
- Pearland, Texas
---
2005
Good Day Mr Brunswick,

I presume you were powder coating over zinc plating for better corrosion resistance? If so I would suggest that you use a) zinc iron plating with black, this will give you the corrrosion resistance that you require without double coating and its also matte. b) Try E-Coat, this will give you uniform black with 20 microns uniform coating that will not have the hassle of threads clogging up unevenly, and masking may be drastically reduced if not eliminated altogether.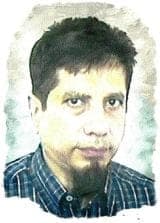 Khozem Vahaanwala
Saify Ind

Bengaluru, Karnataka, India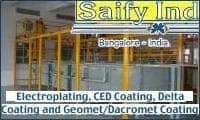 ---
2005
You can try black chrome plating , it was used for coating inside cameras , for navy gun barrels and etc.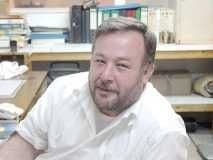 Khair Shishani
aircraft maintenance - Al Ain, UAE