Problem? Solution? Chime right in!
-- this is a no-registration site.
-----
"Preparation for Kool Sealing NEW galvanized tin"
Duplex Systems: Painting Over Hot-Dip Galvanized Steel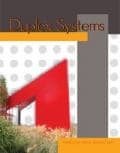 (free download from AGA)




affil. link
Latex Self-Etching Primer

2005
I'm going to be Kool Sealing my new, UNPAINTED galvanized tin roof. Kool Seal's website (http://www.koolseal.com/surface_prep.asp?surface=metal) says, "For best results on new metal roofs apply after the metal has weathered for 120 days to more easily remove residual oils from manufacture." Note the words "more easily" in that last sentence. I can see new, PRE-PAINTED metal roofing having "residual oils from manufacture" but not unpainted, new galvanized metal.

Kool Seal's customer service help-line reiterated that even new, unpainted galvanized tin needs to weather for 120 days to remove "residual oils from manufacture." It sounded like the help-line person was simply reading off a sheet of paper and had no in-depth knowledge of the subject. I have a feeling anything I learn on this website will be more helpful than the KS customer rep reading off a sheet of paper.

My questions: 1) Wouldn't a TSP [trisodium phosphate [affil. link to info/product on Amazon]] solution remove any manufacture oil(s) without waiting 120 days? 2) Should I prime the bare galvanized metal with something prior to applying the Kool Seal?
Laurece Smith
Home Owner - Screven, Georgia
^