Where the world gathers for
plating, anodizing, & finishing Q&As since 1989
-----
Chemically removing organics
2005
Dear Experts,

We are a laser manufacturer and inside the laser everything has to be clean - no organics. For our aluminum we spec running the parts through the anodize prep process:

1. Clean with a degreaser
2. Immerse in Sodium Hydroxide, Caustic Soda [affil link] , (45gm-l of solution) at 45 degrees C for 30 seconds - try to remove as little aluminum as possible (50 millionths)
3. Rinse in demineralised water
4. Immerse in a Nitric Acid bath (50% v/v) for 1-2 minutes
5. Rinse in demineralised water
6. Immerse in a desmutting bath of Hydrofluoric Acid (3% v/v) for 1-2 minutes
7. Rinse in a demineralised water
8. Immerse in a Nitric Acid bath (50% v/v) for 1-2 minutes
9. Rinse in hot demineralised water
10. Hot air blow dry

The Caustic removes the top layer of material including all dirt and organics, the desmutting is common and its use other than replacing the mechanical removal of the smut is unknown to me (but I am repeatedly assured it is required so I leave in our spec) and the acid etches away the alloys leaving us with virgin aluminum. We then have two further steps to passivate the aluminum (500 degrees F for 24 hours in a vacuum), and a 50% oxygen/50% helium discharge asher to populate the aluminum with atomic oxygen.

For our ceramic we fire it above 1250 degrees C to burn off the organics.

So for the aluminum we rip off the surface layer of material to ensure we have removed the orgaincs. For the ceramic we fire at 1250 degrees to ensure we have burned off the organics.

My question is: we use some gold plated parts and sometimes one is dropped on the floor or is accidentally handled without gloves (the fingerprints put organics back on the part) - is there anyway to chemically clean organics off gold or precious metal parts and ceramic to the same level as firing at 1250 degrees C without ripping off the top layer of material? Of course we are not going to fire the gold at 1250!

Thanks,
Nathan Monty
LiteLaser LLC - Southbridge, Massachusetts
---
2005
I don't see why a vapour degreaser or ultrasonic degreaser wouldn't do the job.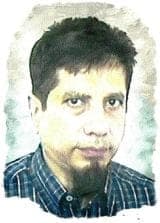 Khozem Vahaanwala
Saify Ind

Bengaluru, Karnataka, India