Where the world gathers for
plating, anodizing, & finishing Q&As since 1989
-----
Corrosion Resistant Coating for Steel
2005
We manufacture an aluminum stamping that we anodize Type II Class I (.0003") thick with a hot water seal. The part is used in the automotive industry (on the road) and is subject to 300 F heat on a mostly continuous basis. Due to the rising cost of aluminum, our customer would like to manufacture the part from steel, with a coating that will match or exceed the corrosion resistance provided by the anodize. Due to environmental concerns, our customer will probably not accept a coating utilizing hex chrome.

What coatings are available that will provide similar protection with an expected overall cost savings in the complete manufacturing process?
Willie Alexander
- Colorado Springs CO USA
---
2005
Most DOT's are familiar with hot dip galvanizing. It is used extensively in highway work. I am not sure what you mean by automotive industry "on the road". There is a galvanizer in Denver that should be able to give you some direction.
David Jaye
Houston, Texas
---
2005
Electroless nickel on steel (.001" thick) will probably have similar corrosion resistance.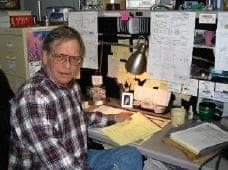 Jeffrey Holmes, CEF
Spartanburg, South Carolina
---
2005
I Will not talk about the differences between aluminum and steel coatings but you have to know what is the advantage of each coat to choose the best one according to your applications as example for the hot dip galvanized steel, the advantage of the zinc coating over steel surface.

1) Total Protection
With Hot Dip galvanizing every millimetre of the steel it touches is Galvanized, which means the hot dip Galvanizing process reaches areas inaccessible to other similar processes for preventing rusting and corrosion.

2)Less Maintenance -
The Galvanized Coating of Cold Rolled Steel galvanized with Hot Dip Galvanizing Process will never shrink or crack because it is metallurgically bonded to the steel it protects. It also offers superior resistance to abrasion and water.


3)Lowest First Cost
- Hot Dip Galvanizing is lower in first cost than many other commonly specified protective coatings for steel.


4)Lowest Long Term Cost -
Even in cases where the initial cost of hot dip galvanizing is higher than alternative coatings, hot dip galvanizing is almost invariably more cost effective in the long term because it lasts longer and needs less maintenance.


5) Reliability -
Galvanizing Products exported at Goodluck Steel Co. is carried out to the appropriate International Standards as well as buyers specification for hot dip galvanizing. Coating life and performance are reliable and predictable.


6)Long Life - With Hot Dip Galvanizing the Complete Galvanized Steel Tape, Galvanized Steel Strip, Galvanized Steel Coil and Galvanized Steel Wire is galvanized on all the surface including edges and meets requirements of Indian standards/British standards and other International standards.Zinc Coating will be uniform and adherent at all places


7) Complete Protection - Zinc coating from Hot Dip Galvanizing Process is reasonably smooth and free from imperfections such as flux, ash & dross inclusions, black spots, pimples rust strains, bulky white deposits, etc. and thus provide for the complete protection of the underlying Cold Rolled Steel.

8) Ease of Inspection - Hot Dip Galvanized coatings are assessed readily by eye, and simple non-destructive thickness testing methods can be used.

ref. (http://www.maauk.com/galvanizedadvantages.html)

so the galvanized steel is an excellent choice
some customers prefere the powder coated steel it is also an excellent choice but you have to choose the type of powder coatings ( polyester-epoxy polyester-polyurethane-brimid----) according to the application and according to the weathering resistance of the powder coating binder (resins and hardener).

the conclusion:
for your application I think
-anodic layer (aluminium oxide ) is the best layer for aluminium bacause it is a part of the metal
-zinc layer is the best layer for the steel because it is particularly become a part of metal(zinc iron coat).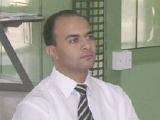 Ahmed Fouad Serag Eldin
Ein Shams - Cairo - Egypt