Serious Education ... plus the most fun you can have in metal finishing.
Porosity problem in cast iron
(2005)
Hi all,

I was looking information on specifications for porosity and I found this site where a question about a similar situation was raised. I have a housing that is made of cast iron and the problem that we have is that the our supplier is giving us housings with porosity and we are having leaks. Our drawing does not call for any specification for that problem and I am trying to see if there is one that I could use to control that. My product is subjected to a high pressure and high temperature. I know that there are some things that can be performed in the casting process but do not know how I can make reference to them in my drawing in order to avoid porosity.
Hope that you could help me with your experience.
Cecilia Chavez
automotive company - Troy, Michigan, USA
---
(2005)
Rewrite your specification and expressly ask for pore free castings. This will obviously affect the supplier's quality control program and costs. So, expect a price raise or even the need to look for another supplier. G. Marrufo-Mexico
Guillermo Marrufo
Monterrey, NL, Mexico
---
(2005)
Something you might want to do along with changing your spec would be to make them test it in their facility. That way if it's going to fail, it will fail at the supplier and they can isolate and not send defective product to you anymore. It's an unwritten expectation that when you order a product it will perform as expected, but it sounds like your going to have to make it a written expectation and then make them back it up with some quality control and accountability. I know that I don't want a "failing" auto part ending up on my car. There are only so many cast parts on a car that take a lot of heat and pressure, so it's not to hard for me to make a guess at which system these parts belongs to.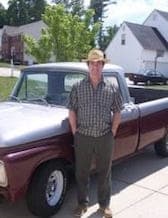 Sheldon Taylor
supply chain electronics
Wake Forest, North Carolina
---
May 19, 2008
Porosity could be due to wrong gating system, low CE value, high P %, in correct pouring temperaure. Ask your supplier(foundry) to correct these parameters. Choose a good foundry (having technical expert)
N Sudheer
- Agra, UP, India