Where the world gathers for
plating, anodizing, & finishing Q&As since 1989
-----
Can You Paint a Car with House Paint?
Q. THANKS Fay, USEFUL INFORMATION.

I SPRAYED A 30 HUNDRED WHT JEEP UTILITY WITH DULUX HOUSE PAINT, FULL GLOSS, WITH A VACUUM CLEANER SPRAY GUN AND MINERAL TURPS -- NO UNDERCOAT AND (I THINK FROM MEMORY) THREE COATS. VERY DRY CLIMATE EXCEPT FOR THE MONSOON, AND I SAW IT A COUPLE OF YEARS LATER AND IT LOOKED AS GOOD AS THE DAY WE SPRAYED IT.

THINKING NOW OF SPRAYING MY GM HOLDEN AND WONDERING IF ANYONE HAS EXPERIENCE WITH ESP (EASY SURFACE PREPARATION / NO SANDING)? FIRMLY BONDS PAINT TO ANY SURFACE, EVEN GLASS, WIPE IT ON WIPE IT OFF, PAINT AFTER 90 MINUTES. LET YOU KNOW HOW I GO. AWESOME SITE. THANKS AND FRATERNALLY, ROBERT H.
Robert Henry Armstrong
Retired - Melbourne Victoria Australia
April 11, 2022
---
---
A. I painted my BMW Flat Black with Grab & Go Barn and fence paint with amazing results. But look, I took steps...

First: Sanded and sanded and filled and sanded up to 400 grit.
Then: Rattle can self-etching primer = 1 tack coat (50-60% coverage) and 1 full coat.
Then: Sand up to 600 grit
Then: Hit a bullseye with my primer: (high hide water-based styrenated acrylic) in 2 coats; first med/heavy and second light/med.
Then: Wet sand up to 1500 grit.
Then: 1 med coat barn paint, 1 heavy coat, and 1 mist coat.
Theeeeen: I decanted busto Liam Matte clear coat into mason jars and used my spray gun to spray on in 3 wet coats. (IMPORTANT***When decanting, don't forget to de-gas!!!) I don't sand between clear coats per se, but I will take a microfiber towel slightly damp, and hit any spots with lent or whatever.

The car looked veeeeery good. I did some extras too, like, I painted some designs in semi-gloss clear before the matte clear using stencils. The result is "ghost patterns" that only show up under certain types/amounts of light.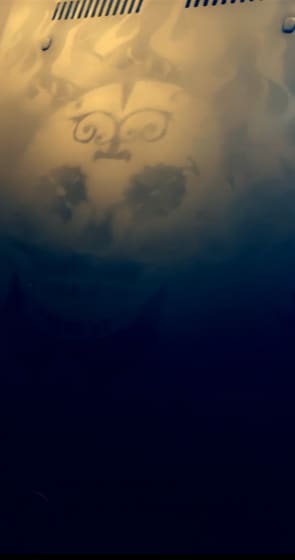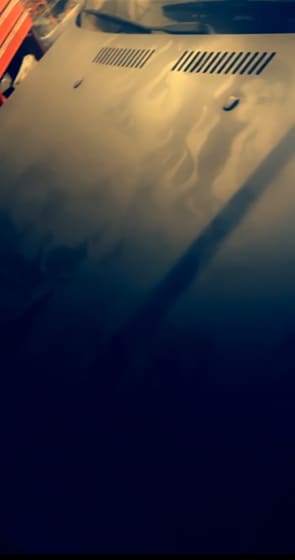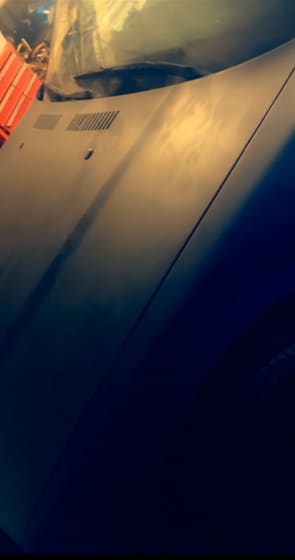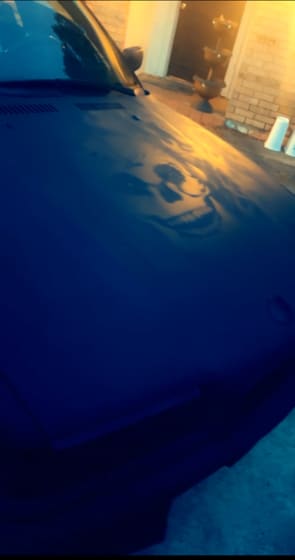 This paint looked new for just over a year...I covered it with plastidip for 6 months, peeled it off (still like new), and rode another 6 months before repainting. It didn't seem to age at all. *Note: it is garage kept but sat exposed 8-10 hours a day at work in a hot and humid climate.
Jeremey Hensley
- Arkansas/Louisiana
September 16, 2022
---
---
Q. My kid is painting her car hippie style. She used an orbital sander, sprayed an auto primer, and is currently using house paint for the designs. When finished she'll be clear coating.
What can we expect for durability? If there's enough clearcoat, will it keep the house paint from fading are cracking?
Suggestions?
Chris Montgomery
Parent - North Carolina
January 3, 2023
---
---
↓ Closely related postings, oldest first ↓
---
---
Q. I making a biodiesel art car and I would like to paint it with house paint. I have read that I can use Rustoleum paints. Any one out there ever do this.
Rob Hassett
bio betty - Ukiah California usa
2005
A. Of course you can paint a car with any type paint you want. What it will look like, and how long it will last - depends on what you choose.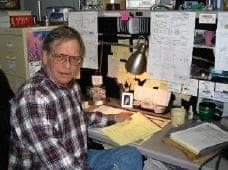 Jeffrey Holmes, CEF
Spartanburg, South Carolina
A. The Partridge Family did.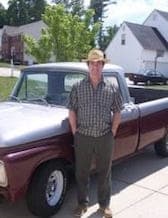 Sheldon Taylor
supply chain electronics
Wake Forest, North Carolina

Sheldon's answer cracked me up. Well done!

Daryl Spindler
, CEF
decorative nickel-chrome plating - Greenbrier, Tennessee
Sheldon you have dated yourself. Partridge Family indeed!
Good Job!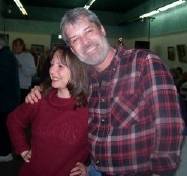 Trent Kaufman
electroplater - Galva, Illinois
I saw that bus recently, it still looks great! They must've used a good pretreatment. Please don't ask if I used to sing "I think I love you" and pretend to be Keith because I won't answer.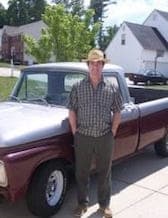 Sheldon Taylor
supply chain electronics
Wake Forest, North Carolina
A. You can paint a car with anything, including finger paints.

The question is what type of finish do you want and how long do you want it to last?

I have done entire cars in Rustoleum. Generally, it is very difficult to get a glossy finish. Avoid all types of water based or latex paints (unless the car has no metal panels). The water based paints will permit a level of corrosion to develop.

We have had some limited success with a powder coat primer and water based paints on top, but it has been for small areas and with low gloss/reflectivity.

But the real question is how good a finish do you want.
Larry Sickler
- Roscoe, Illinois, USA
A. I painted the Redneck Limo, a 26 foot Winnebago Chieftain motor home now art car, with Rustoleum Paint. I have to touch it up every few months because the yellow and red fades. When I asked Rustoleum for some type of financial help in an art grant because they were getting lots of publicity through the art car, they refused me flat out. Then, after refusing to help me in any way, they called me back and asked me if I would allow them to use the art car in their newspaper. I refused them out flat.

There is a type of sign paint One Shot Sign Paint [affil link] that most art car artists or cartists use. It doesn't fade like Rustoleum. It is much better paint, costs more, but will save you time in repainting. Also, the One Shot Sign Paint has much richer color.
Fay Lionti
- Jacksonville, Florida, USA
2005
A. Just painted two vehicles with Royal Blue Rustoleum. The first was a full sized van for a quadriplegic friend. The Dodge van was covered with flaking paint and surface rust. Sanding, priming with Rustoleum red primer, sanding with #400 wet then investing in 15 cans of paint (spray and one of those trigger handles) got it done in less than two days including masking.

Vehicle # 2: my sons' project car: a VW Scirocco. This thing sat under a tree for a long time and the tree above it dripped a very strong paint remover. After sanding with a finishing sander, it got Rusty Metal Primed, wet sanded the two heavy coats of color. Sanded that with #400 then #600 to an even dull finish.
Topped it off with the same brand of Crystal Clear applying several thin coats on a very warm day. Brilliant so far!
All cost about 25 bucks. We'll see if it fades.

(might get a new color for free that way if we park it a different way every day!)
George Popa
- Yreka, California
2005
---
---
Q. I am also looking into painting a car with house paint. What kind of prep do I have to do to the car to get the paint to stick. It is a metal bodied Ford taurus and I am going to paint it with chalk board paint. Should I sand the car to make the paint stick easier?
Neil Baxter
- Marietta, Georgia, USA
2005
A. Well I haven't done it personally just yet but I plan on it within the next month, from everything I've read you don't need to use a primer when using rustoleum. use the industrial kind, enamel based, and then thin to slightly more than water consistency using mineral spirits. use high grade foam roller and in the tight spaces, use a foam brush. the process is simple: paint, let dry, paint, let dry, sand with about 80 or 120 grit...repeat the process about 3 times but sand with progressively higher grit sandpaper and on the last time buff it out real nice with a POLISHING compound, then wax. make sure on the sanding you use wet sandpaper, and KEEP IT WET. well for the money, it wouldn't hurt to try it. the worst that can happen is it doesn't look how you want and you need to sand it off and do something different.
Dakota Murdock
- oklahoma city, oklahoma, united states
2007
---
---
Q. Hey everyone, this is an awesome site. I run a youth group in the Cayman Islands and I think kids would love a car painted in chalkboard paint. I live in a really hot climate and 3 months out of they year its raining. obviously never cold. Would chalk board paint hold up in this weather (painting once a year is no problem) if so please advise me what paint to use and what prep is needed it is a metal car with fiberglass pieces. thanks so much everyone!
Michael Bell
- West Bay, Grand Cayman, Cayman Islands
April 4, 2008
---
---
A. I'm in the process of painting a 70s muscle car with Rustoleum. It's either that or let it turn into rust. I don't have the bucks for a frame off restoration right now but I'm saving for it. In the mean time I want it to look halfway decent so I can get classic car insurance. I started with rusty metal primer, right out of the can with a brush and now I'm regretting it as I have switched to a sprayer and those brush strokes are murder to sand out. I should add that I have a shop, an instrument repair shop, so I have spray equipment and a big 'ol compressor. I also have a neighbor who is an expert auto body man so I am getting a world of free advice. Pretty much of the other comments are spot on, wet sanding with progressively finer grits and all that but I might add one trick; when you apply the color coat heat it up. Get it as hot as you can stand when sticking your pinky finger in it. Be careful though, the stuff is flammable and I won't be held responsible if you immolate yourself. Lay it on thick, It will look like crap going on but it will "lay down" and look good. If you have spray equipment and decide to try this don't thin it, use it straight.
Carl LaFong
- Howell, New Jersey
November 8, 2008
A. I recently painted a car with Sherwin Williams latex house paint. It was a more durable paint than the cheap stuff. Used an actual home painter that is sort of a reverse vacuum to spray it with (found it at Harbor Freight Tools for $120). First time around I did not thin the paint and only sprayed the hood. No go, way too think and bumpy. Re-sanded etc. Second time around I watered it down to almost the consistency of water but not quite. Worked amazing. Sprayed the entire car and it turned out awesome. I think I only had to do two coats. Trial and error my friends. Just make sure you test a smaller area first in case you have to sand it all off. Good luck.
mike will
- kansas city, Missouri usa
August 25, 2012
---
---
Q. I have a van that had a can dropped on it and it has a small dent. I noticed starting at the top is a small rust spot. Can I just use a little spray of Rustoleum on it to keep it from rusting further?
Toni Morris
- Panama City, Florida
September 1, 2011
A. Hi, Toni.
Yes you can, Toni, but a dab of Naval Jelly [affil link] first would be better.
Regards,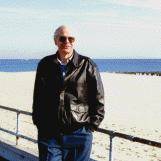 Ted Mooney
, P.E.
Striving to live Aloha
finishing.com - Pine Beach, New Jersey
---
---
Can you paint a car with house paint?

Of course you can. Here is a video of me doing it and it turned out fantastic.


S Patton
- Sarasota, Florida USA
July 16, 2015
----
Ed. note: We welcome everyone's postings, photos, & videos (youtube or otherwise); but please remember that this site has been online since 1989 and is intended to be a permanent reference, not just an interactive discussion. For each person you please with your video in the first month, you'll disappoint hundreds of people over the decades if you post something transient.
A. You missed the door jambs, and I suppose underside of the hood and trunk lid. Drive it 10K miles, and leave it out in the weather for a year, and I believe you'll find you have reduced it's market value by 50%.

Decent car paint is a few hundred dollars per gallon. Good stuff, which will withstand years of outdoor exposure is, primer and clearcoat included, $1000 or more.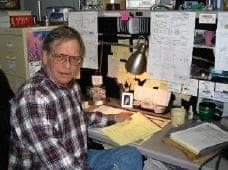 Jeffrey Holmes, CEF
Spartanburg, South Carolina