Where the world gathers for
plating, anodizing, & finishing Q&As since 1989
-----
Carbon steel corrosion in aqueous ammonia high temperature system
An ongoing discussion from 2001 through 2016 . . .
2001
Q. Which is a better coating for steel that is exposed to ammonia gas fumes in terms of corrosion resistance....zinc or aluminum?
Stan Tara
- Newark, New York
---
2005
Q. I read your question about which is better galvanized or aluminum vs ammonia fumes. Did you ever receive an answer? Which is better.
Ed Norin
- Cedar Knolls, NJ
---
2007
A. Both aluminum and zinc dissolve in strong alkali, so I doubt that either is very good for ammonia, gentlemen. But 316 stainless should be fine. If it needs to be plated, nickel or electroless nickel should be good. Good luck.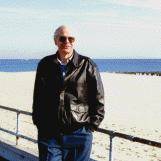 Ted Mooney
, P.E.
Striving to live Aloha
finishing.com - Pine Beach, New Jersey
---
September 23, 2008
A. A lot depends on the application, impurities and the concentration to list a few. But for relatively pure gas exposure you should expect a little better performance from Aluminum, followed by mild steel and galvanized steel. Each could be used for many years. Do not use brass, copper or other yellow metals.
Robert Davis
- Pasco, Washington, USA
---
---
Corrosion effect of traceable residue of carbon dioxide in aqua ammonia on the carbon steel piping
2001
Q. I would appreciate if you can give me any comment on the effect of traceable residue of carbon dioxide in aqua ammonia to the carbon steel piping. The concentration of carbon dioxide is about 30 ppm in aqua ammonia.
Best regards,
Ji Ok Kim
- Seoul, Korea
---
2001
? Carbon dioxide will form carbonic acid with water, in a sealed system, I would think that the alkalinity of the ammonia would tend to neutralize this acid. Is there free oxygen in this system?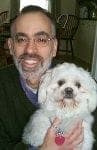 Tom Pullizzi
Falls Township, Pennsylvania
---
---
Corrosion effect of carbon dioxide and ammonia on carbon steel tower
2005
Q. We have a carbon steel tower, packed with 0.1 mm thick SS 304 sheet metal packing, acting as a stripper to recover dissolved ammonia from ~ 30% ammonia solution; operating at 210 °C and 20 Kg pressure. Dissolved CO2 of the order of 600 to 1000 ppm is also analyzed in the aqueous ammonia solution. The residual hydrazine is 100 ppb, which is indicative of absence of Oxygen. Feed water is SBA O/L having silica less than 0.2 ppm, which shows absence of halides. Prior to operation tower internal surface was passivated by forming magnetite layer. After operation of one year we have opened the tower and found corrosion on tower's internal surface and SS packing as well. The SS packing is coated with black layer. Corrosion product collected from the inside wall of top dome is soft brown material analyzed for iron and carbonate. During operation liquid samples collected after passing tower top vapors through water cooler were analyzed for soluble iron and found to be ~ 250 ppm which indicates that iron was getting dissolved in the aqueous ammonia solution.

It is requested to give the possible mechanism of corrosion and measures to prevent it in future.
Hassan Ali
Ammonia recovery from spent liquid - Chittgaon, Bangladesh
---
"Corrosion and Corrosion Control"
from Abe Books
or

Affil. Link
Your purchases make finishing.com possible
2005
? I did not fully understand the arrangement you described. By packing do you mean that the tower has an internal liner or jacket made of SS 0.1mm thick? Or how is the SS packing disposed inside? G. Marrufo-Mexico
Guillermo Marrufo
Monterrey, NL, Mexico
---
2005
Q. By packing I mean that tower is packed/filled with 0.1 mm thick SS sieve trays of the size of tower internal dia. Hope I am clear now.
Hassan Ali
[returning]
- Chittgaon, Bangladesh