Where the world gathers for
plating, anodizing, & finishing Q&As since 1989
-----
Aluminum Anodizing and RoHS compliance
November 26, 2014
Q. How do the pre-plate processes affect RoHS compliance? Our deoxidizer contains hex chrome, but our anodize bath, dyes, and seal do not. Does ANY presence or use of hexavalent chrome anywhere within a process make you non-compliant? Or is it all about the final coating?
Bruce Brady
- Lincoln, Nebraska, USA
---
November 2014
A. Hi Bruce. Other standards like REACH may effect what chemicals you can use in a process within the European Union, but RoHS is primarily about recycling and is concerned with what is actually in/on the parts you ship into Europe. Assuming reasonable rinsing, a deoxidizer used before anodizing should be non-detectable in the finished product.
Regards,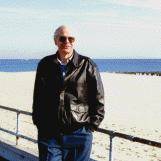 Ted Mooney
, P.E.
Striving to live Aloha
finishing.com - Pine Beach, New Jersey
---
November 27, 2014
A. Hi all.

Adding to Ted's comment, when talking about RoHS requirements ala Directive 2002/95/EC: in the case of Hex chrome, RoHS compliant doesn't means 0, the tolerable limit of Hex Chrome is 1000 ppm.
My last reading was way back, don't know whether there were further amendments.

Good Luck.
SK Cheah
- Penang Malaysia
---
June 23, 2021
A. The only exemption for CR6 is due to an unintentional amount. The second that you put on your drawing that you want something on your part it's no longer unintentional. By unintentional they mean that perhaps your plater didn't get his tanks completely clean before he put the trivalent compound in if they are putting anything with hex chrome on your parts you are NOT compliant. The ONLY way to control that is to put the exact chemical that you require on your drawing for your part then force the manufacturer to certify that is what they used.
William DeBerard
- Brighton, Colorado
---
June 2021
A. Thanks William, and I'm sure you're right regarding anodizing and post-treatments as well as chem-filming / chromate conversion coating). But can you offer a reference so we can further investigate Bruce's question?
I am not claiming that you are in error -- I am not up to date on this myself -- but there are many pretreatment processes applied in industry which involve toxins which do not end up on the shipped components. Plus, chrome plating, which involves hexavalent chromium, is not a RoHS concern (as far as I know) because the plating itself does not contain hexavalent chromium. As long as chromic acid desmutting leaves no hexavalent chromium on the parts, I'm having trouble understanding how it would fail to comply with the directive.
Luck & Regards,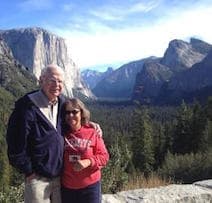 Ted Mooney
, P.E. RET
Striving to live Aloha
finishing.com - Pine Beach, New Jersey
---
June 24, 2021
A. The specification is actually very clear that incidental content of CR6 is ok in very trace amounts. Again the SECOND that you reference one of the mil specs or ASTM specs without being specific on the die used you run the risk of being out of compliance. It's not a guarantee however due to the subjectiveness of the specs. But those specs do NOT drive any sort of compliance UNLESS you tell your supplier your requirements are more than just black anodize.
William Deberard
- Brighton, Colorado
---
---
↓ Closely related postings, oldest first ↓
---
---
2005
Q. Are Alloy aluminum ANSI 6061-T6 or 5052-H32 RoHS compliant?
Abudra Mustafa
networks - San Jose, California
---
2005
A. As far as I can tell via the directive the material, as is, is RoHS compliant. If it has a chem. film containing Hex chrome it would not comply.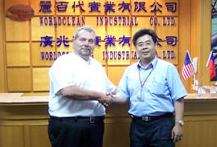 Drew Nosti, CEF
Anodize USA

Ladson, South Carolina

---
---
Multiple threads were merged: please forgive repetition, chronology errors, or disrespect towards other postings [they weren't on the same page] :-)
---
---
Is Black Anodizing RoHS compliant?
2005
Q. Hi,

Is there anything in the process of black anodizing a part that could pose a compliance issue?

Thanks,
Moe
[last name deleted for privacy by Editor]
Cherokee - Tustin, California
---
2005
A. Possibly, if the dyes are metallic? How about dichromate seal?
Bill Grayson
- San Jose, California
---
2005
A. Not ordinarily, but there are a few things you should check:

1) - make sure that they black dye doesn't have hex-chrome in it. Most have trivalent chrome, but that is okay.

2) - while it would be VERY unlikely, make sure that the parts aren't sealed in sodium dichromate or potassium dichromate. This won't normally be a problem because of discoloration issues anyway.

3) (sorta) I don't think that nickel is part of ROHS, but if it is, get the parts sealed in hot DI water instead of nickel acetate.

Otherwise, you're probably okay. But, there is always the potential that your anodizer does something weird, so get the list of metals you're worried about and check with them.
Jim Gorsich
Accurate Anodizing Inc.

Compton, California, USA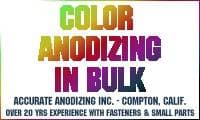 ---
---
Gold Anodize and RoHS
2005

Aluminum How-To
"Chromating - Anodizing - Hardcoating"
by Robert Probert

finishing.com has sold 800+ copies without a single return request :-)
Q. I have a request from a customer for gold anodize on 6061 aluminum. I am concerned about RoHS compliance. Is there hexavalent chromium in the gold colorant? Thanks for your help in advance.
Tom Daly
- Boulder, Colorado, USA
---
2005
A. Who's gold colorant? Our dyes are RoHS compliant, but I had to call the mfgr. of our dyes to confirm that. I would suggest you do the same!
Good luck,
Bill Grayson
metal finishing - San Jose, California, USA
---
---
Eloxated aluminum
2006
Q. Trying to get all the metal parts we use confirmed as RoHS compliant. Some Europen suppliers are stating "eloxated aluminum" for certain parts. Does this mean anodized? Anyone familiar with this term eloxated?
Bob White
Power supply manufacturer - Camarillo, California
---
2006
A. Eloxation = anodizing, from the German "Electrolytisch Oxidiertes Aluminium." Originally oxalic acid anodizing (Eloxal GX, GXh, WX, WGX), but now more commonly sulfuric acid anodizing (Eloxal GS) approximately MIL-A-8625 / MIL-PRF-8625 [affil link or DLA]F Type II.

Should be RoHS compliant unless dichromate sealed or if a leaded, free-machining alloy (Al 2007, 2011, 2030, etc.) is used.
Ken Vlach
[deceased]
- Goleta, California

Finishing.com honored Ken for his countless carefully researched responses. He passed away May 14, 2015.
Rest in peace, Ken. Thank you for your hard work which the finishing world, and we at finishing.com, continue to benefit from.
---
---
MIL-A-8625F anodizing and RoHS compliance
August 11, 2008
Q. My company is in the process of converting certain products to comply with the European RoHS directive. One question that has come up relates to aluminum anodizing processes that we use on our parts. So, I have been doing a bit of investigation and was hoping that this forum may be able to help me confirm some points relating to the different anodizing processes called out in MIL-8625F.
"Surface Treatment & Finishing of Aluminium and Its Alloys"
Wernick, Pinner & Sheasby
from Abe Books
or

Affil. Link
Your purchases make finishing.com possible
All of the specific anodizing types from MIL-8625F and the RoHS compliance status is listed below. That is, this is what I believe to be the RoHS status of the given anodizing types. I have gathered this information from different internet sites and speaking with several anodizing shops.


Type I - Not RoHS compliant.
Type 1B - Not RoHS compliant.
Type 1C - Compliant with RoHS.
Type II - Compliant with RoHS.
Type IIB - Compliant with RoHS.
Type III - Compliant with RoHS.

Any help would be greatly appreciated. Thanks.
Jeff Phillips
Product Engineer - Peterborough, Ontario, Canada
---
January 24, 2011
Q. Hello,
Have you got a conclusive reply on your question? I am also interested to find out if Chromium in 5052-H32 (above 0.1%) is Chrome VI and therefore makes it non-RoHS compliant.
Alex Sidorovsky
biosciences - San Jose, California, USA
---
January 2, 2011
A. Hi, Alex

Any chromium within a metal alloy is itself metal, at oxidation state 0. The concern over hexavalent chromium, as far as I know, is restricted to certain types of coatings. There is a chromic acid anodizing process that could leave chromic acid (hexavalent chrome) on the parts; there are chromic acid sealing processes that could leave hexavalent chrome on anodized parts; and there are hexavalent chromate conversion coatings that could leave hexavalent chrome on the parts.
While a metal itself does not contain hexavalent chrome, there are anodizing processes and conversion coating processes available that leave it hexavalent-free and RoHS compliant. When you send the parts out for finishing, do not specify chromic acid anodizing or a chromic acid seal, and do specify "RoHS compliant". Best of luck!
Regards,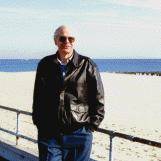 Ted Mooney
, P.E.
Striving to live Aloha
finishing.com - Pine Beach, New Jersey