Where the world gathers for
plating, anodizing, & finishing Q&As since 1989
"JS500 vs Dacromet"
-----
2005
Due to problems with Hydrogen Embrittlement in Zinc Electro-Plated bolts We have been recently investigating into JS500 and Dacromet surface finishes. through testing we have discovered that JS500 treated fasteners degrade quickly in a salt spray environment compared to zinc electroplated ones but retain the same hardness and yield strength of a untreated bolt. We have also tested a sample of fasteners coated with a Dacromet 500 finish, these bolts where softer and had a lower yield point (lower torque required to be applied to the fastener before it yields) though we have been assured that the Dacromet bolt will last 400+ hours in a salt spray test.

This is confusing as we are led to believe that Dacromet and JS500 are meant to be variations of the same technology. would anyone know the exact differences in the coating processes and how the Dacromet coating (dipped in solution and baked at 300 °C) affects the material properties so?
Hugh Doble
Defense contractor - Bath, Somerset, England
----
Ed. note: Although this question is cast as a comparison of two proprietary products, it is largely a question of competing technologies and we would appreciate any responses being phrased as generically as possible and with as little product advocacy as possible.
---
2005
Dacromet (trademarked by Metal Coatings International) and JS500 (trademarked by Macdermid) are entirely different technologies. Since you are concerned about hydrogen embrittlement, I think I can safely assume that the JS500 is applied over mechanical zinc and not electro zinc. It is a good process, and salt spray (if the process is performed correctly) is dramatically better than zinc and yellow chromate. Dacromet, too, is a good process. It is a dip-spin paint formulated from (primarily) zinc flakes, aluminum flakes, chromic acid and organic monomers. Salt spray should be comparable. The generic term for JS500 is usually leachant-sealant, and a number of vendors supply this technology. I don't think there are commercially successful offsets to Dacromet; the formulations by Doerken and Magni are similar but hex-chrome free. It is possible to formulate a leachant-sealant with an integral wax to improve the lubricity; often dip-spin paints are lubricated after painting and curing. I hope that this helps. (I've avoided trade names except when absolutely necessary.)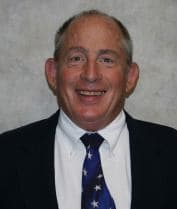 Tom Rochester
CTO - Jackson, Michigan, USA
Plating Systems & Technologies, Inc.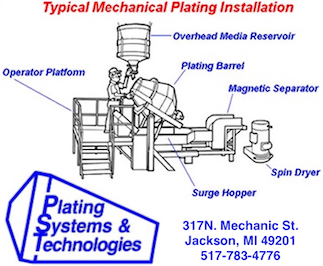 ---
2005
I don't have any info on these two processes, but I would be interested in learning of the particular application.
I should say that 300 °C is in the range of a temper which would be likely to reduce the strength of the very highest UTS steels, Y and Z condition for example, less so for S and T.
Are you at Abbeywood?
Regards
Martin Rich
ship building - Plymouth, Devon, UK
---
Advances in Hydrogen Embrittlement Study
by Polyanskiy & Belyaev
from Abe Books
or

Affil. Link
Your purchases make finishing.com possible
2005
The Bolts actual Material is a Medium Carbon Alloy steel hardened to property class 12.9 to ISO898-1, due to confidentiality I can't reveal it's exact application but can say that it the brake disc bolt on a vehicles running gear. Since the last posting Dacromet has been Environmentally tested and confirms that if done correctly it offers Environmental protection to a defense standard. Any further information or comments about the two different coatings would be much appreciated.
Hugh Doble
suspensions - Bath, England
---
2005
My understanding of that issue is that the manufacturer of Dacromet, Metal Coatings International, has a chrome-free finish which they call Geomet rather than Dacromet. But 'Dacromet' is whatever the trademark holder says it is, and possibly they have put the Dacromet name on the chrome-free product now. The manufacturer is the best source for info on that.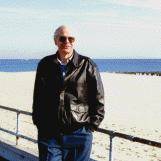 Ted Mooney
, P.E.
Striving to live Aloha
finishing.com - Pine Beach, New Jersey
---
2005
It's very hard to compare those two products. Dacromet can go up to more than 1000 hours, not JS500. To me JS500 is just a way to improve a zinc plating, but in Europe, now the trend is rather with zinc-nickel+sealer platings for good resistance. But if you are looking for high salt spray and chemicals resistance, better go for Dacromet.

Geomet is the new Dacromet, Cr6 free, water based. Magni and Doerken are equivalent Cr6 free products, but solvent based.
Olivier Bost
- Buzançais, France
adv.: Dip-spin Coating Services