Where the world gathers for
plating, anodizing, & finishing Q&As since 1989
"Boron in Demin water as a corrosion prevention solution"
-----
2005
Yes I know guys, this might seem as unlikely to you as it does to me but...
Our Design Authority has suggested this as a genuine corrosion prevention of 300 series stainless steel in power production plant. Our design teams have gone mad thinking up garden spray type applicators etc, and I would like to stop the rot by determining the actual usefulness of the technique. I have no previous experience or knowledge of this, nor any info on what Boron levels, or in what form - but all comments gratefully received.
Regards
Martin Rich
ship repair - Plymouth, Devon, UK
---
"Stainless Steels: An Introduction and Their Recent Developments"

from Abe Books
or

Affil. Link
Your purchases make finishing.com possible
2005
If you're getting unwanted corrosion on some particular grade of stainless (or even as you suggest on all the grades in the 300 series) then surely the way to go is to change to a grade of stainless that is sufficiently corrosion resistant for the application.

Compared with many other stainless steel grades that have been developed over the last couple of decades, the members of the 300 series are pretty ordinary - once upon a time, 316 was the greatest; now it's way down the list.

As I've remarked in this forum before, it beggars credibility that people arbitrarily nominate a material for use that's not up to the job, and then spend vast amounts of time and money either trying to change its surface characteristics to make it adequately resistant, or replacing it time and again as it corrodes away. Surely the approach should be to use a stainless steel (or some other alloy) that has appropriate corrosion resistance.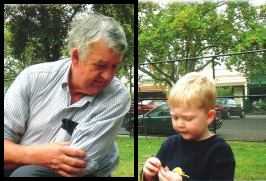 Bill Reynolds
[deceased]
consultant metallurgist - Ballarat, Victoria, Australia
We sadly relate the news that Bill passed away on Jan. 29, 2010.
---
2005
Boron precipitate on metallic or any surface/filter element at a high pH. Specific contact tanks and precipitation times are required.

No one should provide an answer to your problem without seeing a PID drawing. Have seen some ion exchange units that can meet your needs. Suggest you research for a process based on your specifications.

There are several reputable manufacturers than can provide zeolite or ion exchange coated surfaces, that may be helpful. If you want an engineered product, expect to pay a higher price.

Best
John Stidwill
- Ottawa, Ontario, Canada
---
2005
Yes boron is used as a corrosion inhibitor - usually with nitrite or molybdate for film formation/surface passivation. Many closed loop inhibitors available from water treatment companies use boron nitrite - it works well. Molybdate based inhibitors work better and don't have the biological degredation that nitrites have. An active boron level of 25 ppm to 50 ppm is adequate in most cases. Integrated formulas with molybdate, polyacrylate, and tolytriazole (to passivate yellow metals) within the cooling system are available.
Mark Andrus
- Cleveland, Ohio