Where the world gathers for
plating, anodizing, & finishing Q&As since 1989
"The size of the international electroplating industry?"
-----
2005
Q. I am a graduate MBA student at the University of Baltimore and am looking for information regarding the size of the electroplating industry - both domestic and foreign. It was pretty easy to find information about the domestic (US) electroplating industry from the past census of American industry but I'm having very little luck finding data on the foreign market. Can anyone help shed light on how large the foreign market is or where to find this information?

Your help is greatly appreciated.
Michelle Boardman
Student - Baltimore, Maryland, USA
---
2005
A. I don't know where you can find that information. What I can tell you is that the plating industry in the USA is well on the way to becoming extinct as manufacturing chases low wages and minimal environmental regulation to China, India and other third world countries.

It's about time to post the notice: "WILL THE LAST PLATER TO LEAVE THE USA PLEASE TURN OUT THE LIGHTS"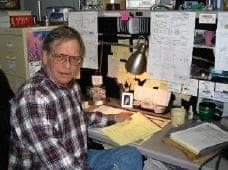 Jeffrey Holmes, CEF
Spartanburg, South Carolina
---
2005
A. You might want to contact the Metal Finishing Supplier's Association; there's a link to their website through finishing.com. To contact by mail, though, their new address is 3660 Maguire Blvd., Ste. 250, Orlando, FL 32803-3075 (BTB, Ted, this address change also holds true for AESF and NAMF).

James Totter, CEF
- Tallahassee, Florida
----
Ed. note: MFSA, AESF, and NAMF are now all NASF in Washington, DC (www.nasf.org)
---
"The Global Environment; Institutions, Law, and Policy"
from Abe Books
or

Affil. Link
Your purchases make finishing.com possible
2005
! Dear Jeffrey
I don't agree with you when you say that India has minimal environmental regulations. I don't know about China and until I go there and experience it myself, I won't say anything about them as well.
Please before making these statements about 3rd world countries you must experience their work environment. I have years of plating experience in India, then in Canada and now from last 4 years I am in USA and my only work experience is in plating industries throughout my career. I don't see much difference between India, Canada or USA and I am saying this because I have work experience in all of these countries.
And I don't know who has come up with this term as 3rd world countries. India as well as China are booming economies. They may outshine USA one day if they continue with the current pace of growth rate.
Again, they can not compete globally if they are not going to meet international environmental laws.
I am sorry if I am getting away from the subject. But we should avoid making these statements on this wonderful site of plating.
Thanks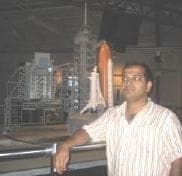 Hemant Kumar
- Florida, USA
---
2005

It's always nice to experience something for ourself as a check against being fooled by what we hear, Hemant. And I agree that many Americans underestimate the environmental laws that apply in other countries. But if we insist on waiting until we experience something for ourself before there is anything to say about it, we may as well close the libraries and burn the books.
While India and China clearly have some world-class plating facilities, letters like 7131 describe how these Asian countries are not homogeneous. I've been Mexico and some pacific rim areas, and seen for myself that you can have advanced industry and fine plating facilities in one area and yet not have uniformly applied "categorical standards" across a country. In fact, across a city.
Letters like Jeffrey's are intended not to criticize any other country but to try to wake up our own citizenry against the imminent threat posed by the mentality currently advanced by our politicians, public sector employees, media, teachers, and Fortune 500 -- which is to be proudly anti USA manufacturing. We will soon deeply regret it, and as usual everyone will deny that they ever were part of it. Those who are not standing with Jeffrey now were part of it :-)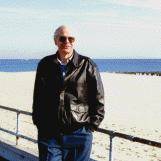 Ted Mooney
, P.E.
Striving to live Aloha
finishing.com - Pine Beach, New Jersey
adv.: