World's #1 on-line resource since 1989
-----
TiCad plating vs. Vacuum Cadmium coating?
1999
Q. Does anyone know where I might find some technical literature comparing the performance properties of Vac-Cad plating with TiCad Plating. My company recently inherited some older programs with parts requiring Vacuum Deposited Cad coatings per Mil-C-8837 [affil. link to spec at Techstreet]. We have been TiCad plating per BAC5804 and Cad plating per QQ-P-416 [link by ed. to spec at Defense Logistics Agency, dla.mil] for years at this site. It would certainly be convenient to revise the Vac-Cad to an electroplated Cadmium finish. I know that the Vac-Cad avoids possibility of hydrogen embrittlement, but wonder if research is available quantifying the difference between Vac Cad and LHE TiCad. Any ideas?
John Pease
- Shelby, North Carolina
---
1999
A. You might want to contact Mandar Sunthankar at Ion Edge in Fort Collins, CO. They do vacuum cadmium plating and are probably familiar with that kind of data.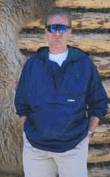 John Davis
- Berthoud, Colorado, USA
---
1999
A. Replacing vacuum cad with Ti-cad may not work. Some of our customers are going the other way. There is a major embrittlement issue with Ti-cad plating on high strength steels above Rc 42, probably coming from some process control issues. Vac cad has no embrittlement, period!
Mandar Sunthankar
- Fort Collins, Colorado
---
November 6, 2008
Q. Does Ticad plating cause hydrogen embrittlement in titanium as well?
Stanko Paleksic
- Victoria, BC, Canada
---
November 6, 2008
A. Hi, Stanko. To my knowledge "TiCad" means a low-embrittlement type of cadmium plating where a slurry of titanium particles co-deposits with the cadmium to produce a porous cadmium plating from which the hydrogen can relatively easily escape during baking.
Are you saying that you apply it to titanium substrates?
Regards,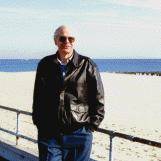 Ted Mooney
, P.E.
Striving to live Aloha
finishing.com - Pine Beach, New Jersey
---
February 9, 2013
RFQ: Where are these titanium particles available please? Give me location.
rohit
[last name deleted for privacy by Editor]
student - vadgoan nimbalkar,pune maharastra
---
February 9, 2013
A. Hi Rohit. Although I haven't bought any, assuming you are an intern student at a plating shop, try contacting your local plating process supplier as they probably know where to get it.
Please introduce yourself because if you're not an intern and are just looking for a few grams for your one-time Masters experiment then a lab supply company would probaby be better, and if you are interning with a supplier we may need to refer you to the aircraft company that requires it. Answers are often different and always be better when the readers understand your exact needs more deeply. Thanks.
Regards,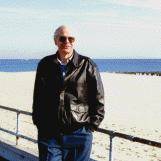 Ted Mooney
, P.E.
Striving to live Aloha
finishing.com - Pine Beach, New Jersey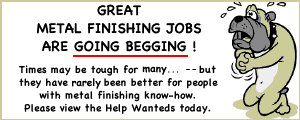 Plating Shop Manager [Salisbury, MD]
Junior Quality Engineer [Santa Clara, CA]
Plating Process Engineer [Wenatchee, WA]