topic 3570
Best pH for Iron Phosphate
(1999)
Q. This is a pretty straight forward question, and those of you who are pretreatment experts will probably laugh ... In a cleaning/iron phosphate stage of a wash system we run between 4.2 and 4.8 pH. I have been told that at one end you get more cleaning and at the other end you get more phosphate, but I forgot which was which. If someone could tell me I would appreciate it. Thanks,Kelly
Kelly Draper
---
(1999)
A. Of course the lower the pH the better phosphating achieved in the pH border you mentioned. I'm not sure the higher the pH the better cleaning because the surfactants of the product are planned to work in acidic medium.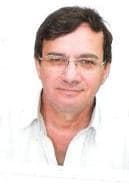 Yehuda Blau
YB Plating Engineering and Quality - Haifa Israel
---
(1999)
A. Kelly - As a little bit of extra (possibly un-needed) information, it may be advisable to look at a cleaner/phosphatizer that has a broader working pH range, like an organically accelerated phosphatizer (I'm assuming yours is moly accelerated by the pH range you specify). These usually run in the 4.5 - 5.5 pH range, and can give excellent if not better results. Good luck.
Dan Brewer
chemical process supplier - Gurnee, Illinois
---
(2005)
A. The pH is one of the most important factors in phosphating for iron phosphating formulation.
Regarding the substrate:
hot rolled steel (pH 4.5-5.2)
cold rolled steel (pH 5.2 - 5.8)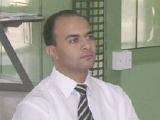 Ahmed Fouad Serag Eldin
Ein Shams - Cairo - Egypt
---
---
Desired pH for phosphating
December 13, 2013
Q. Can anyone tell me the ideal pH range for cleaners for a three-step washer to clean and prep steel for phosphatizing?
John Stiglbauer
- Cayce, South Carolina, USA
---
January 8, 2014
A. The answer is whatever your pretreatment company/representative says it needs to be. There is no such thing as the perfect pH because even though most 3 stage washers are acidic, I have also seen alkaline 3 stage washers. The more important part of the pH question is that whatever your reps tell you it should be, make sure you monitor the pH and keep it from getting out of control. The control measure of the pH is important because this is where the bite comes from when you're etching the substrate and applying the phosphate technology. Generally speaking, you can tell when you have good phosphating by seeing the bluish coloring on your metal surface. When the surface is spotty with both bluish areas and base steel areas showing, you either have too little pH to attack the substrate, not enough dwell time in the bath or haven't cleaned the metal properly and the technology cannot reach the substrate.
Bob Utech
Benson, Minnesota

A Guide to High Performance Powder Coating
by
Bob Utech
[link is to Amazon]


This public forum has 60,000 threads. If you have a question in mind which seems off topic to this thread, you might prefer to Search the Site