Live! From beautiful Pine Beach New Jersey: Welcome to the world's most popular metal finishing website
topic 3544
Yellow chromate without Cr VI
1999
I'm looking for a yelow,green, black chromate without Cr VI in Europe or EEUU. Exist something now in the world, no proof in production. Thanks
Miguel Angel MartÌn Gonzalez
- Spain
---
1999
I've seen green dyes that could be applied to a chromate film, and don't see why one couldn't just put yellow dye in the final hot rinse either.
But I don't understand why people want a non-hex chromate to be yellow or olive except for color matching on antique products.
If it's not hex-chrome, it's won't perform like hex-chrome--and I don't think we should make something look like a duck, walk like a duck, and quack like a duck when it's not a duck
Regards,
Ted Mooney, P.E.
finishing.com
Pine Beach, New Jersey
Striving to live "Aloha"
---
1999
Some customers are very picky on the color of finished metal products. In the automotive underhood components, they want yellow, olive drab, or black. Black is usually best in their book, but usually hardest for us to do well. Sometimes it gives us suppliers some grief when it's "not the right shade." There have even been "aesthetics committees" in the big 3 that have set guidelines for what looks nice in a car and what doesn't.
Tim Neveau
Rochester Hills, Michigan
---
1999
I understand that, Tim. But trivalent chromates have always been clear-to-blue because that's what color they naturally are. Yellow and green are the natural colors of the heavier, more capable, hexavalent chromates that offer vastly improved corrosion resistance over trivalent chromates. Coloring a trivalent chromate is done not primarily to please the ultimate customer's aesthetic sense, but to take an inferior product that will offer poor corrosion protection and trick the customer into thinking it's the good stuff.
When we in the industry have achieved our very difficult goal of making hex-free chromates the full equal of hex chromates, that's when it becomes acceptable to tint them yellow or olive drab, and not until. (Obviously my political opinion only).
Ted Mooney, P.E.
finishing.com
Pine Beach, New Jersey
Striving to live "Aloha"
---
1999
To pinpoint exactly what you are asking for, I suggest that you try a trivalent chromate to give you a blue color. On this blue color, apply a yellow organic topcoat that will look for all the world like yellow chromate.
The bonus is that the organic will give excellent corrosion protection. Of course, it must be specified by the user. You cannot arbitrarily apply a yellow organic on top of zinc without the permission of the user.
Some of these topcoats actually have zinc and/or aluminum flakes (microscopic), for even better corrosion protection.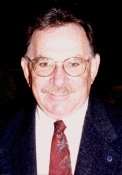 Ed Budman
- Pennsylvania
With deep sadness
we announce that
our friend Ed passed
away Nov. 24, 2018
---
1999
Hi Miguel ,
Everyone is "beating around the bush" as the saying goes , Yellow chromate is yellow because of the large amount of hex chrome in the film , it is the same for olive drab . To achieve the high corrosion resistance offered by these products it is necessary for them to contain Hex Chrome . There has been a lot of talk about non - hex chrome & just plain non chrome "Conversion Coatings" for Zinc & Cadmium but none have reached the market that compare in corrosion protection to the good old fashioned Chromate conversion coatings . What all the others have said about dying blue chromate films is correct however without a supplementary treatment they do not stand up in corrosion testing There is still a future in Hex chrome conversion coatings !
Best regards
John Tenison - Woods
- Victoria Australia
---
1999
Surtec gmbh is the only supplier of hexavalent-free chromates on zinc in yellowish color. They also patented their invention. The product is called as chromiting. I am sure that they have an agent for spain.
emrah inÁal
- istanbul, Turkey


If you have a question in mind which seems off topic, please Search the Site